What Is Skin Cycling? We Asked Expert Dr. Whitney Bowe
November 13, 2023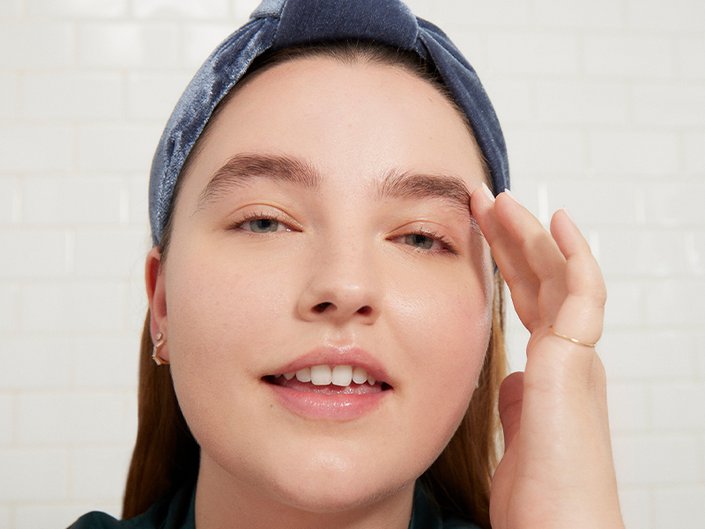 There are plenty of TikTok-famous skincare products and techniques we love (in fact, we have slugging to thank for helping our skin stay moisturized all winter!), and we're always on the hunt for more social media-approved ways to step up our skincare game. Lately, we've been hearing a lot about skin cycling, a routine that dermatologist Dr. Whitney Bowe uses to refer to a four-night framework intended to help minimize skin irritation and to maintain the skin's moisture barrier while using a retinoid. Below, we asked Dr. Bowe to teach us how to skin cycle and explain the benefits of the method. Keep reading to find out how you can try skin cycling at home, plus watch our editor try the routine herself, below.
What Is Skin Cycling?
While the skin cycling method is a flexible framework, classic skin cycling is a four-night framework that teaches you how to use retinoids and exfoliants in your skincare routine while minimizing potential irritation. "It goes like this: 1. Exfoliation Night, 2. Retinoid Night, 3. Recovery Night, 4. Recovery Night, then you repeat the cycle," says Dr. Bowe. The reason this order is important is because it staggers how often you use potentially irritating ingredients (i.e., exfoliating acids and retinoids), which helps to protect the integrity of your skin's natural moisture barrier.
Below, she breaks down each night of skin cycling.
Skin Cycling Routine
Night 1: Exfoliation
After washing your face with a gentle, fragrance-free cleanser, Dr. Bowe recommends using a chemical exfoliant, such as the Dr. Whitney Bowe Beauty Exfoliant Night Resurfacing + Brightening Serum. A chemical exfoliant is a product that uses AHAs, such as glycolic and lactic acids, or BHAs, such as salicylic acid, to slough away dead skin cells. Dr. Bowe opts for chemical exfoliants instead of physical exfoliants, such as face scrubs, because chemical exfoliants are less harsh on the skin.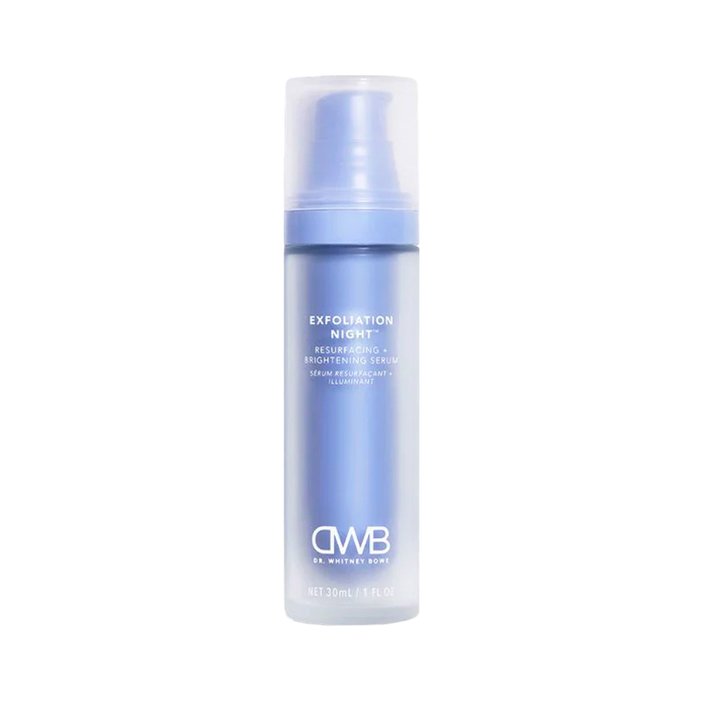 After you exfoliate, Dr. Bowe stresses the importance of being gentle on your skin and adding back hydration with a fragrance-free, barrier-restoring moisturizer. We suggest the La Roche-Posay Toleriane Double Repair Moisturizer, a non-comedogenic and allergy-tested pick.
Night 2: Retinoid
It's common to experience some irritation and dryness from retinoids, but skin cycling is designed to help mitigate that. On the second night, apply your retinoid of choice to dry, cleansed skin. If your skin is very sensitive, Dr. Bowe notes that you may want to apply moisturizer first, then apply your retinoid on top. "That acts as a buffer, allowing your skin to adapt to a lower concentration of your retinoid," she says. "Once you acclimate to the retinoid, you can apply the retinoid directly onto dry skin."
After you apply your retinoid, follow with a gentle moisturizer, again one that prioritizes barrier repair. Do not slug on retinoid or exfoliation nights.
In search of a good retinoid to try with skin cycling? We like the SkinCeuticals Retinol 0.5, which Dr. Bowe describes as a "potent, stable, mid-strength retinol."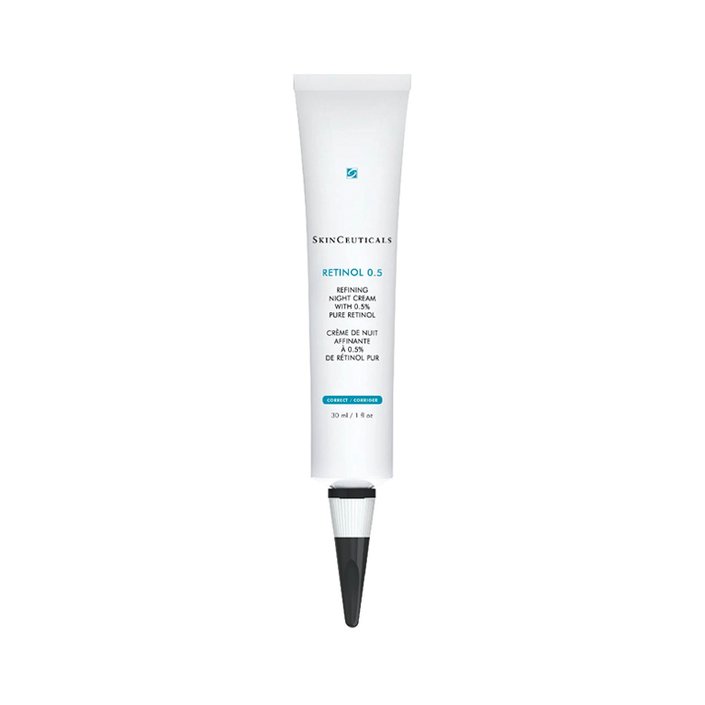 Nights 3 and 4: Recover
"Hold off on the exfoliating acids and retinoids and give your skin a chance to recover," says Dr. Bowe. On recovery nights, she suggests focusing on supporting your skin barrier with hydrating, nourishing products. Dr. Bowe's Bowe Glowe Microbiome Nourishing Cream was designed for every night of skin cycling and offers deep hydration.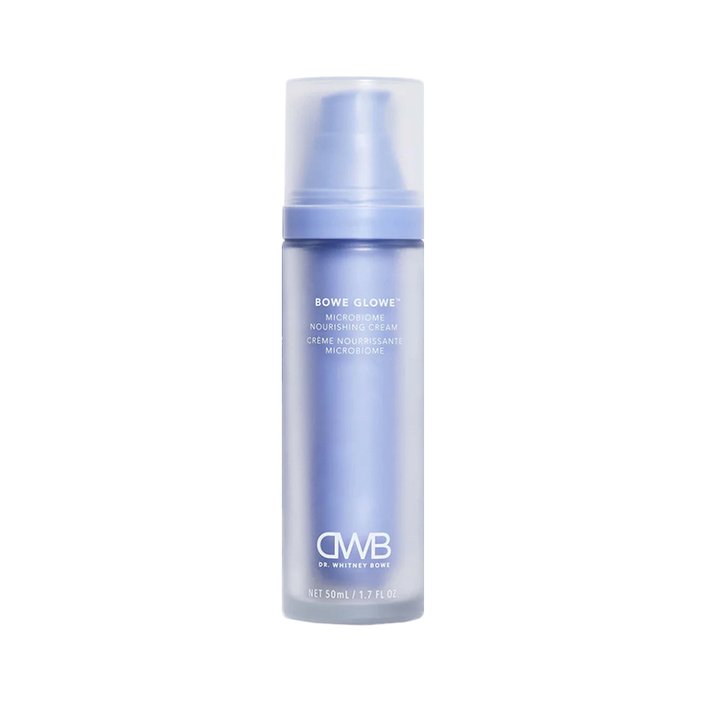 Skin Cycling Benefits
"The beauty of skin cycling is that it's a flexible framework that can be personalized for different skin types," says Dr. Bowe. "If you have been skin cycling for a month and your skin is doing beautifully (you are not seeing irritation), you can consider advanced skin cycling, which focuses on two things: dropping some recovery nights and adding more retinoid nights," says Dr. Bowe. Those with sensitive skin may want to consider gentle skin cycling, which focuses on adding one new product at a time, rather than introducing several new products at once.
After two cycles, Dr. Bowe notes that skin should look and feel more hydrated, and redness and sensitivity should start to subside. If you continue skin cycling consistently, you should notice other improvements — such as a reduction in the look of fine lines, wrinkles, dark spots and breakouts — over the course of several months. According to the Cleveland Clinic, you may not see a visible difference from using retinol on your skin for several weeks.
If you're intrigued by skin cycling, consult your dermatologist to see if it's right for you and find the best products that work for your skin type.
Read more

Back to top