Editor-Approved Eye Creams to Target Wrinkles and Dark Circles
December 13, 2022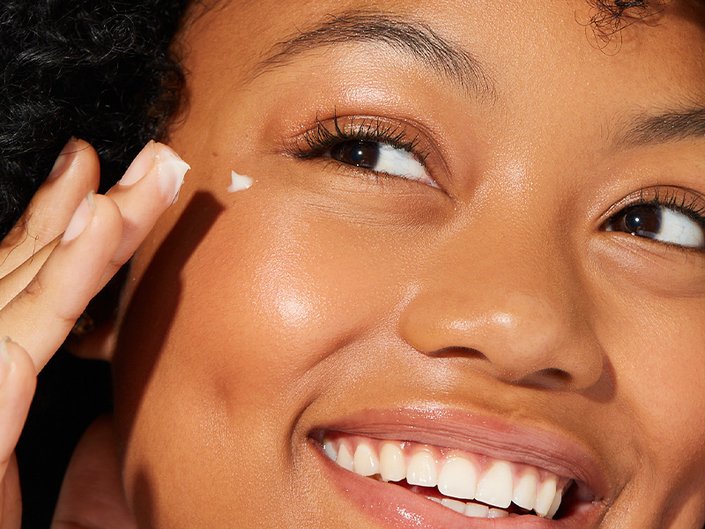 Because the skin under our eyes is so thin, it can be one of the first places to start showing fine lines, wrinkles and hollowness. The thin skin around our eyes is also commonly home to dark circles, which can be a sign of aging or fatigue.
While there's nothing wrong with any of these things, if you're looking to plump up and hydrate the under-eye area, you'll need a good eye cream. But with so many eye creams available, it can be overwhelming to find the best ones to address your specific skincare concerns. Thankfully, we did the work for you — find out how to spot the best eye cream for you below!
The Importance of Using an Eye Cream
Fact: The skin surrounding our eye contour is thinner and often more sensitive than that on the rest of our face. Because this area of skin is so delicate, it's important to dedicate a specific product to your under-eyes that is formulated with ingredients that can address the concerns you are experiencing in this area.
What's more, the creams you use on the rest of your face are often too heavy to use on the thin skin around your eye and can end up clogging pores or congesting your skin. Instead, for the best results, consider reaching for eye creams, serums and other formulas that have been developed to tackle everything from dryness around the eye contour to wrinkles and dark circles.
What to Look for in an Eye Cream
Eye creams and serums are often more concentrated than facial moisturizers and are designed to address common concerns such as dryness, fine lines, dark circles and a loss of firmness that can occur on the thin skin of the eye contour. Look for eye creams that boast gentle hydrating and anti-aging ingredients and formulas that absorb quickly.
How to Apply Eye Cream
At the risk of being redundant, it bears repeating that the skin under and around your eyes is ultra-delicate. This is important to keep in mind not only when choosing eye products, but when applying them, too. You want to avoid harsh rubbing or tugging that could irritate the sensitive skin. Instead, gently tap the cream in circular motions using your ring finger for the lightest pressure.
The Best Eye Creams for Wrinkles, Dark Circles and More
This eye cream targets multiple aging concerns at once, from firming to depuffing and softening the look of crow's feet. The non-greasy gel is infused with niacinamide and collagen peptides for a smoother, plumper under-eye area.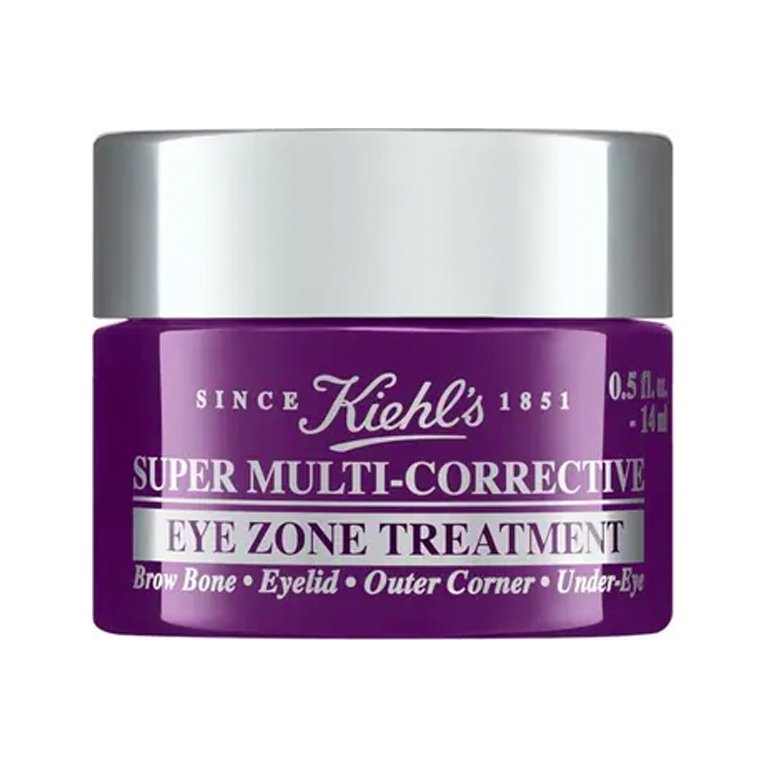 Give tired under-eyes a mini massage with this eye serum's unique triple rollerball applicator. The formula itself contains caffeine to depuff and brighten as well as hyaluronic acid to plump and smooth crow's feet. We love how the lightweight consistency sinks in quickly and wears well under makeup.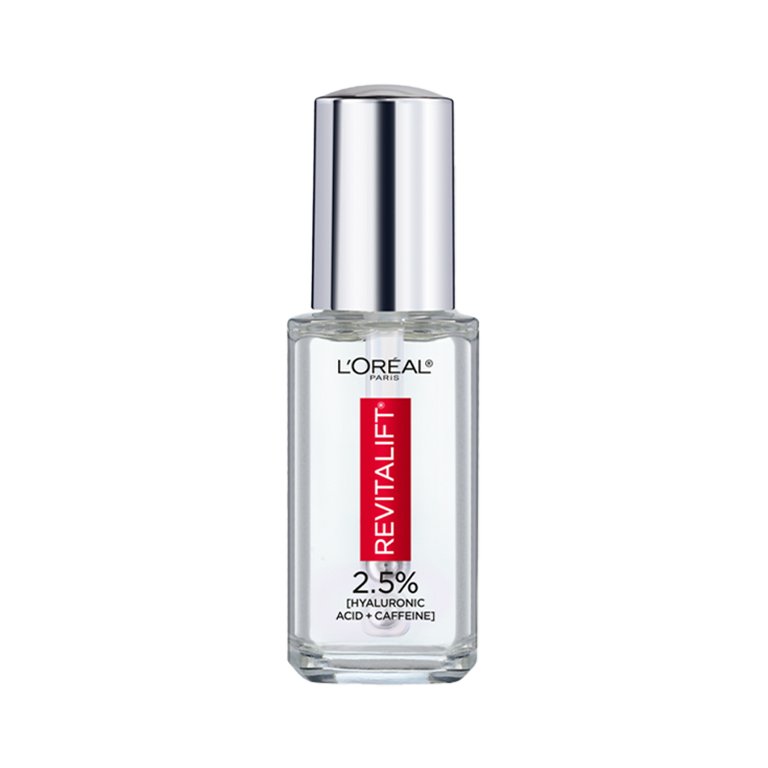 Kick dark circles to the curb thanks to this unique formula from La Roche-Posay. Created to target both types of dark circles (blue and brown), it's formulated with calming niacinamide, caffeine, and light reflective pigments to help fade the appearance of dark circles over time with continued use and leave the eye contour looking brighter. Though it's specifically developed to tackle dark circles, this eye cream also contains ingredients like niacinamide and glycerin that promote hydrated skin, which helps with addressing wrinkles.
Like most skincare concerns, many of those that appear around our eye contour are due to exposure to skin-damaging UV rays. From wrinkles to dark spots, if you want to help protect your eye area from the sun, you're going to need to use a daily eye cream formulated with broad-spectrum SPF (and wear sunglasses). This sunscreen-meets-eye cream is suitable for the entire eye area (including the eyelids) and is formulated with ceramides, SPF 50 and a tint which helps to hide shadows and dark circles instantly.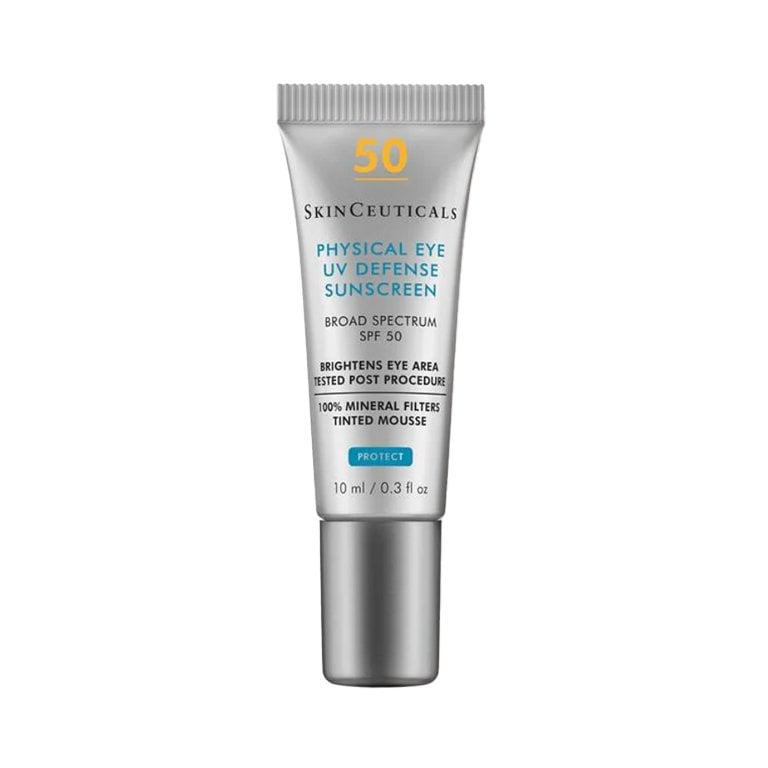 The Youth to the People Superberry Dream Eye Cream is a potent, overnight eye cream that floods your skin with hydration while you sleep. It comes in two different size options — spring for the bigger one so you don't have to replenish as often.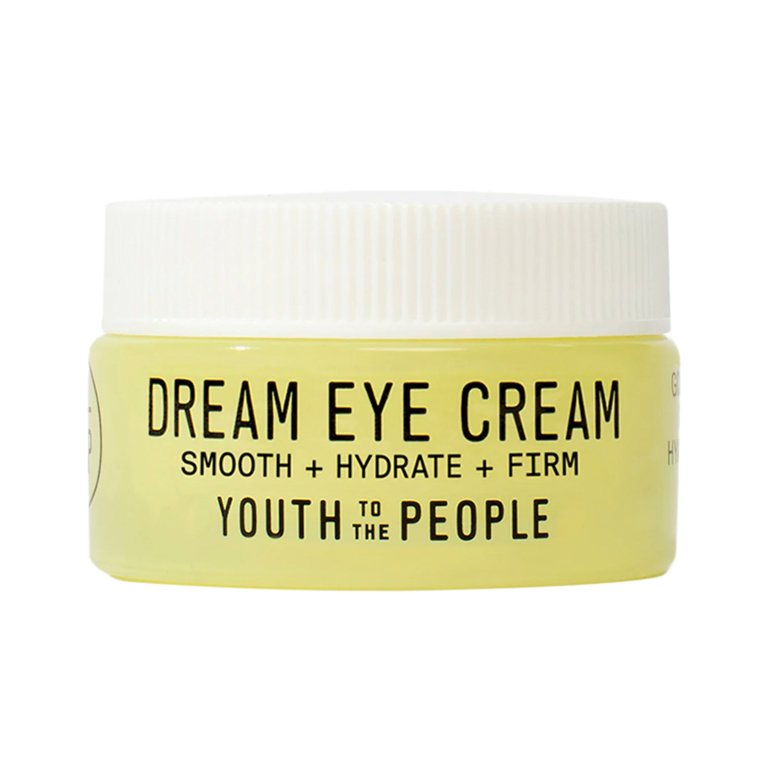 Not only does the IT Cosmetics Confidence in an Eye Cream Anti-Aging Peptide Eye Cream target crow's feet, but it also helps address dark under-eye circles, dryness and lack of skin firmness. The immediate brightening effect will make you look like you just woke up from the best sleep of your life.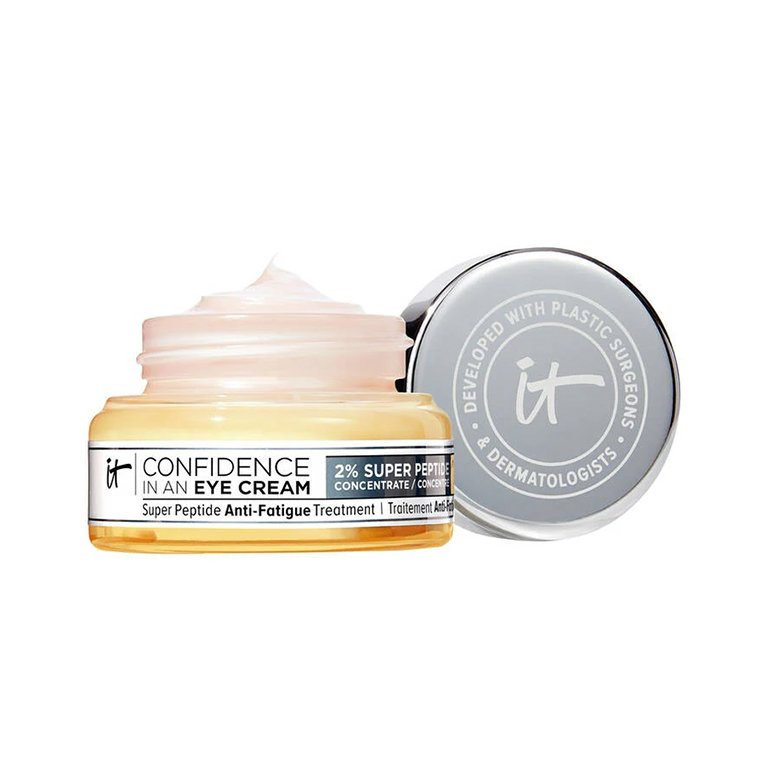 Use the Advanced Génifique Eye Cream twice daily — when you wake up and before bed — to smooth fine lines around your eyes. For optimal results, glide a pea-sized amount of the cream under your eyes and gently massage it outwards toward your ears.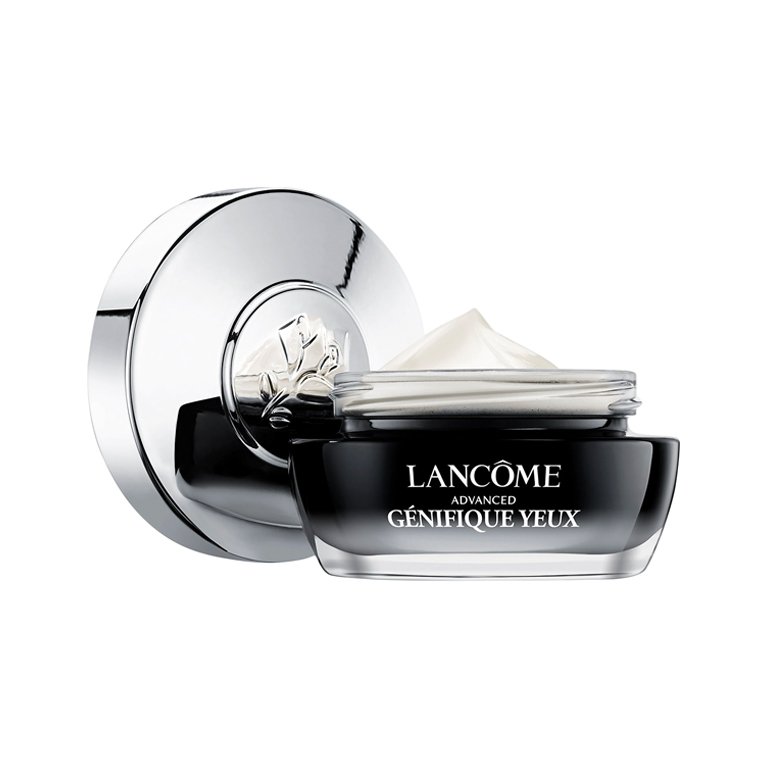 The CeraVe Skin Renewing Eye Cream is a multitasking cream that improves a range of concerns including wrinkles, fine lines, crow's feet, puffiness and dark circles. It appears white and opaque upon initial application, but don't worry — it will quickly absorb into your skin without leaving behind any greasy residue.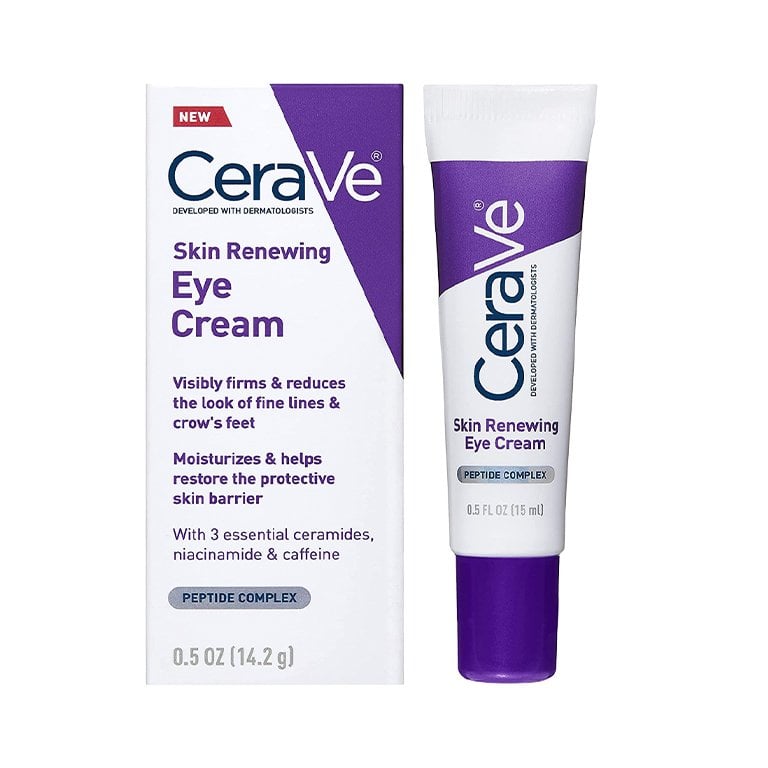 If you are looking to treat yourself, try the luxe Crema Nera Light-Reviving Eye Cream. This luxe, splurge-worthy eye cream is created through an innovative heating and cooling process that transforms it from a liquid to a solid. Upon contact with the warmth of your skin, it melts into a lightweight cream.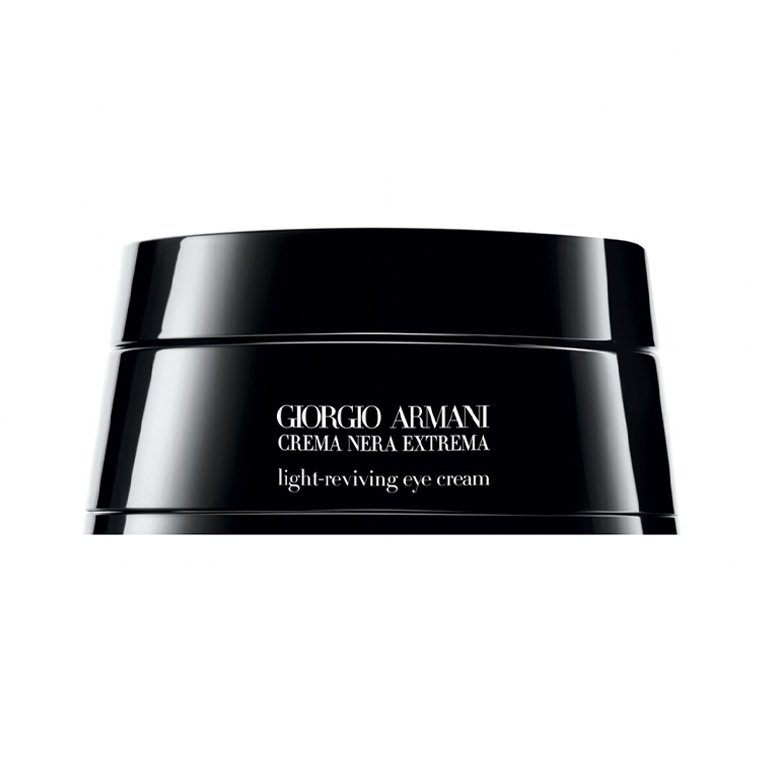 The Vichy Minéral 89 Hyaluronic Acid Eye Gel works to reduce the appearance of fine lines by delivering 24-hour hydration to your eye area and protecting your skin's moisture barrier. The comforting gel texture is unlike other creams on this list.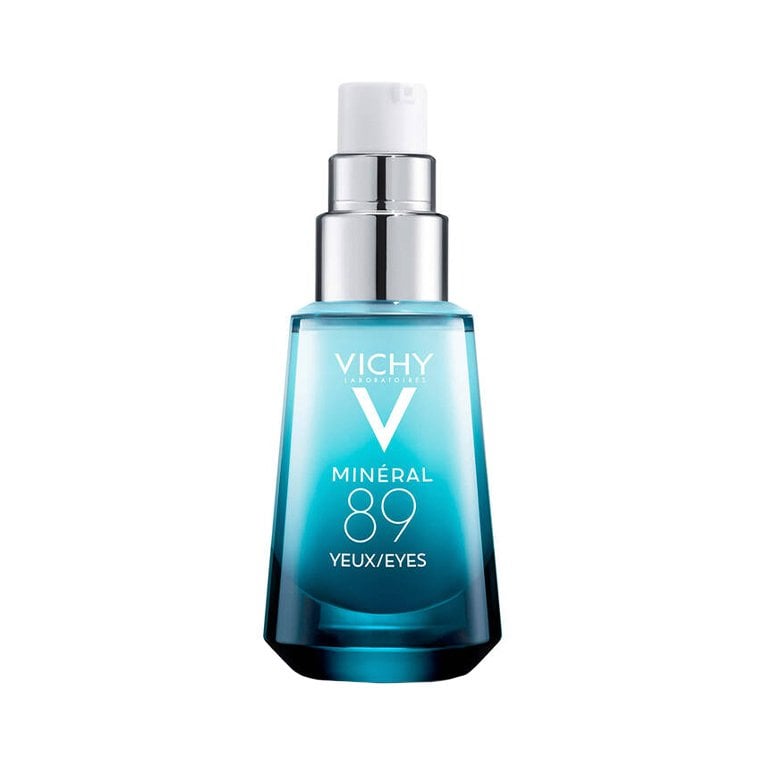 Another high-end option, the YSL Beauty Or Rouge Crème Regard Eye Cream fights a whopping 11 visible signs of aging. But our favorite thing about this eye cream might just be the sleek, stunning gold packaging.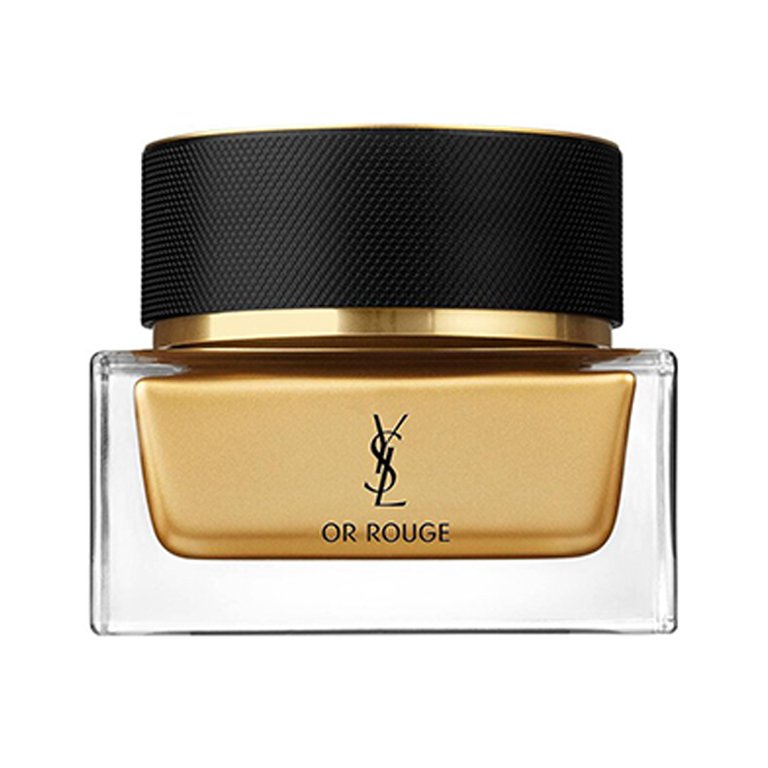 Get firmer eyelids in just four weeks with the L'Oréal Paris Revitalift Anti-Wrinkle + Firming Eye Cream. It features pro-retinol, a derivative of the powerhouse skincare ingredient that is suitable for the sensitive skin around the eyes.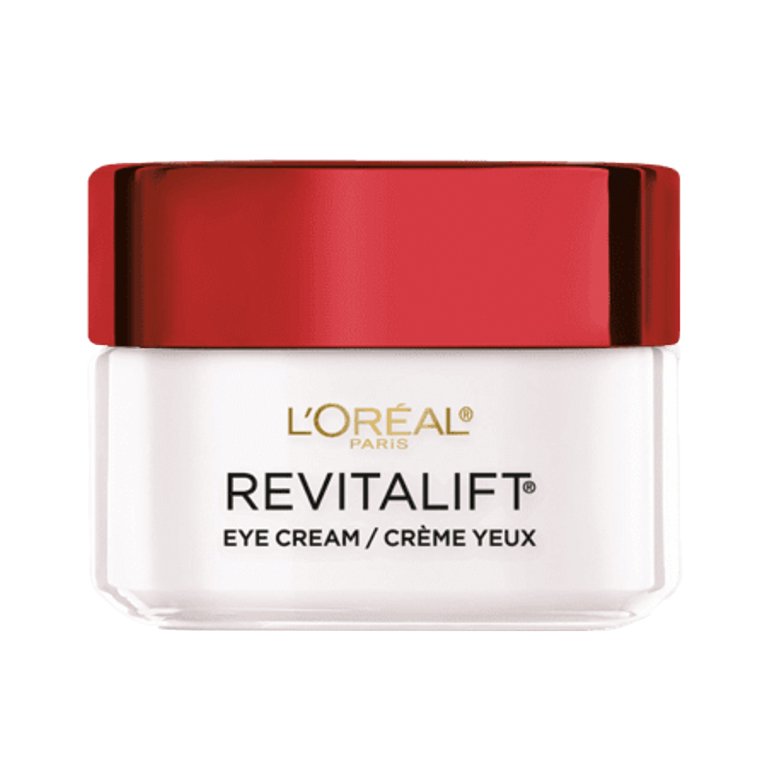 The SkinCeuticals A.G.E. Eye Complex is an anti-wrinkle eye cream that also effectively minimizes the appearance of dark circles and puffiness. Use it under your eyes and around the brow area.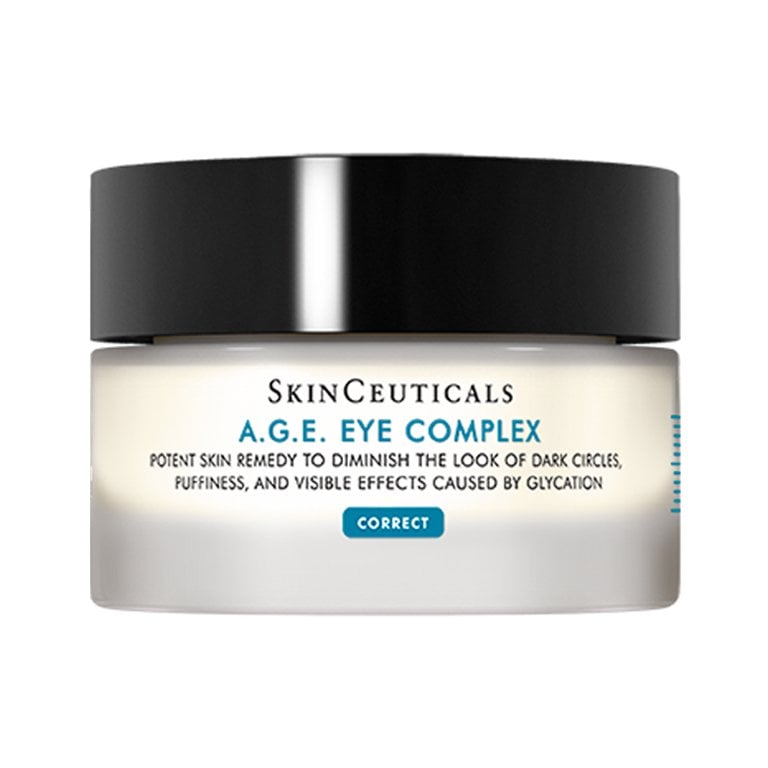 This eye cream from Kiehl's is specifically formulated to address wrinkles and reduce puffiness around the eyes. It's a potent cream featuring copper PCA, calcium PCA and caffeine to fortify and condition your skin.
After just one use, the bestselling Lancôme Absolue Eye Cream will leave your skin feeling moisturized and supple. With repeated use over time, you will notice that visible signs of fatigue are also improved.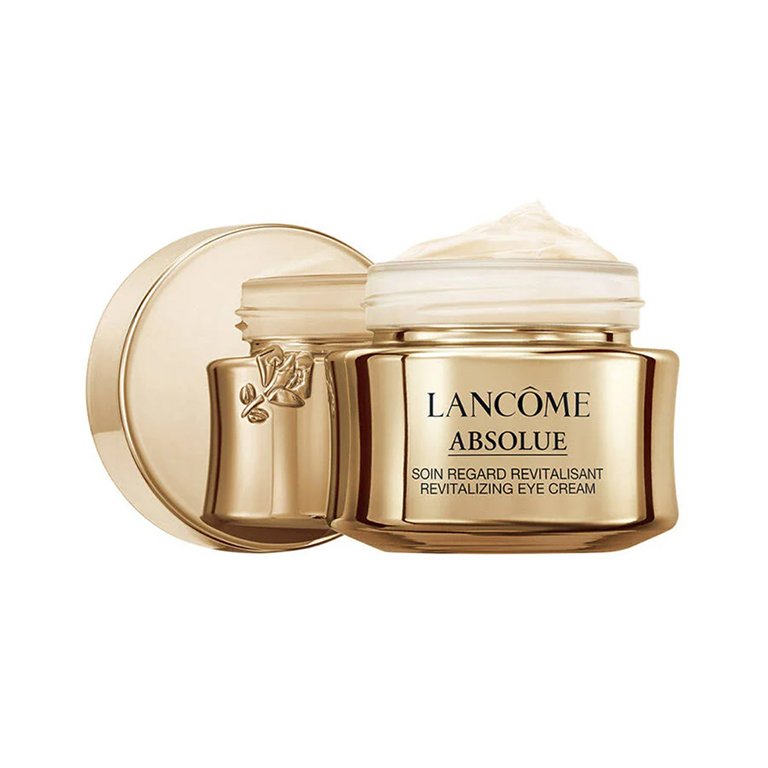 If you're new to skincare, you may not know that retinol is a key ingredient that helps address a variety of skin concerns, including signs of aging like wrinkles. Since it is potent, you'll only want to use this once a day in the evening, and be sure to use SPF during the day since retinol can make your skin more sensitive to the sun.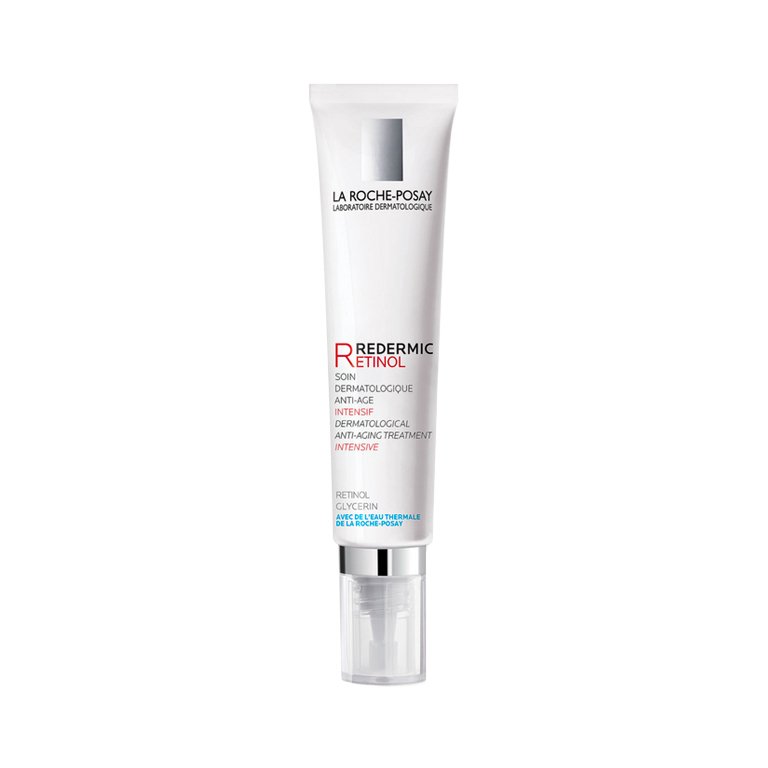 You'll fall in love with the thick, creamy texture of the Vichy LiftActiv Eye Cream for Wrinkles. It feels velvety as you glide it across your eye contour, and immediately absorbs into your skin for a lightweight finish.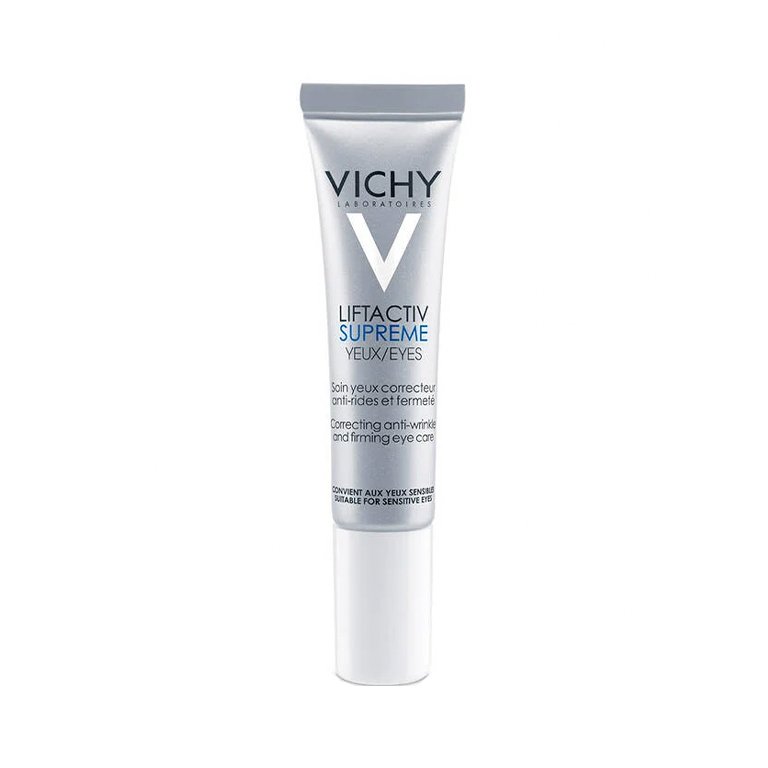 Pro tip: The super absorbent formula of this Youth to the People eye cream makes it a great primer for your under-eye concealer. Apply it by tapping a small amount around your eye area — once it's absorbed, layer on your everyday face makeup.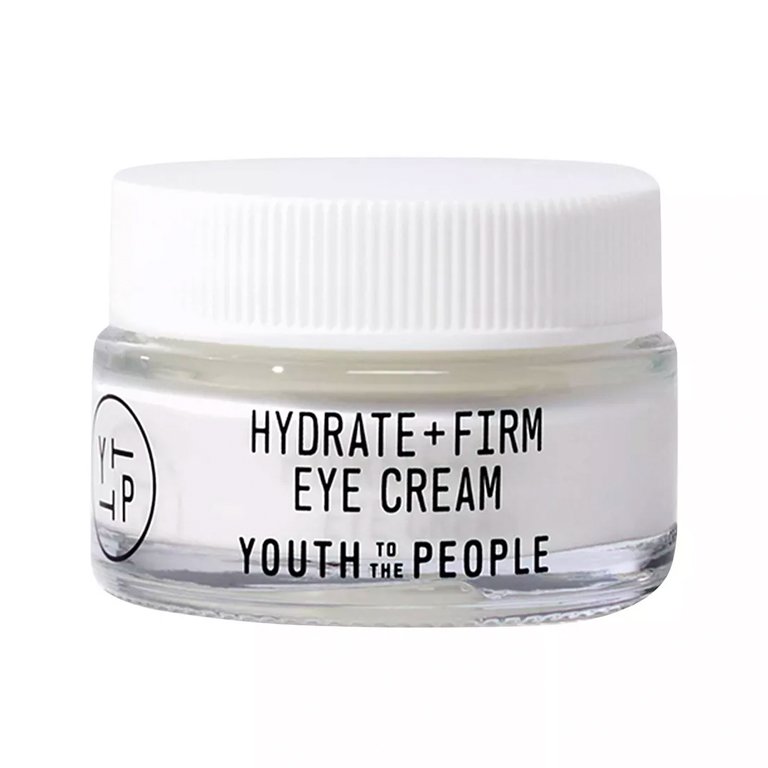 Take care of your crow's feet with the SkinCeuticals Eye Balm. Formulated for dry, mature skin, this soothing balm is made from gentle, plant-based ingredients.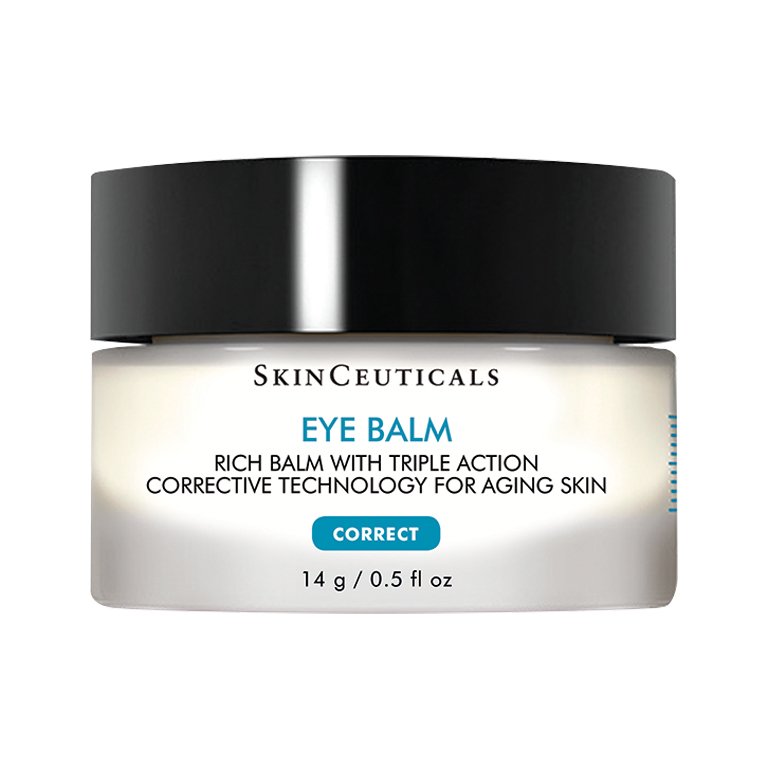 True to its name, the Ultra-Lift Anti-Wrinkle Eye Cream helps boost the elasticity of the skin around your eyes. It also fights the appearance of wrinkles while brightening and hydrating your eye area.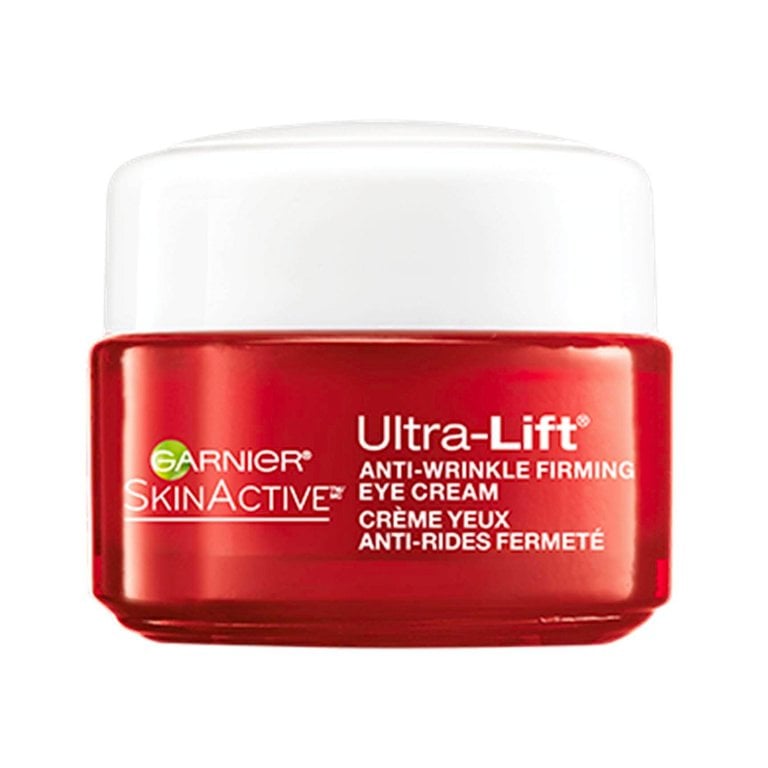 Dr. Barbara Sturm's advanced anti-aging skincare products are no joke. The science-backed formula of the Super Anti-Aging Eye Cream is packed with biometric lipids that support the skin's natural moisture barrier, according to the brand. This high-performance cream is recommended for those with more mature skin.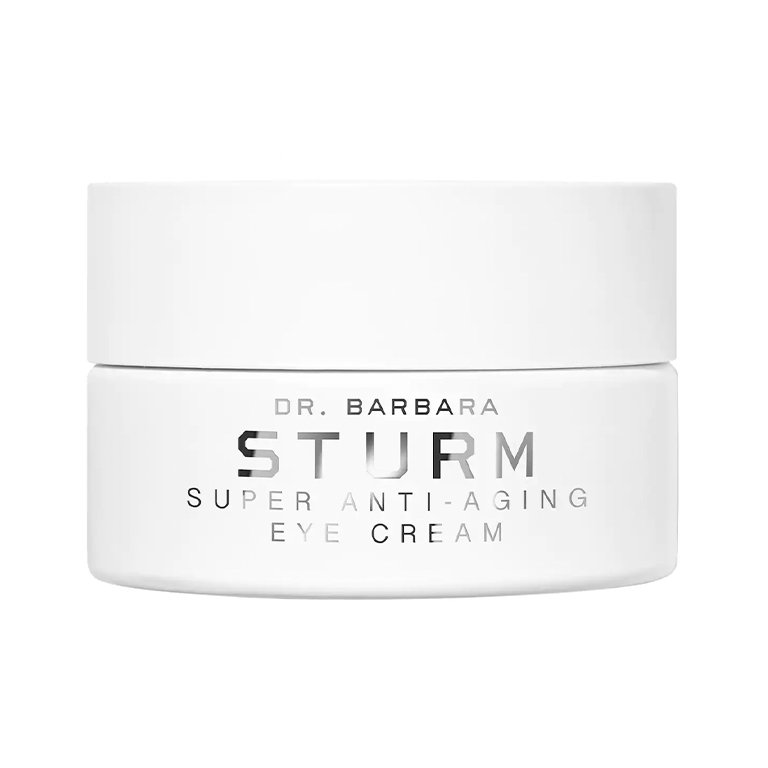 The adorable blue Evil Eye packaging alone is enough to make us want to add the 5 Stars Retinoid + Niacinamide Eye Serum to our carts. This 6% retinoid complex is balanced out by comforting, hydrating natural ingredients like poppy seed extract and shea butter.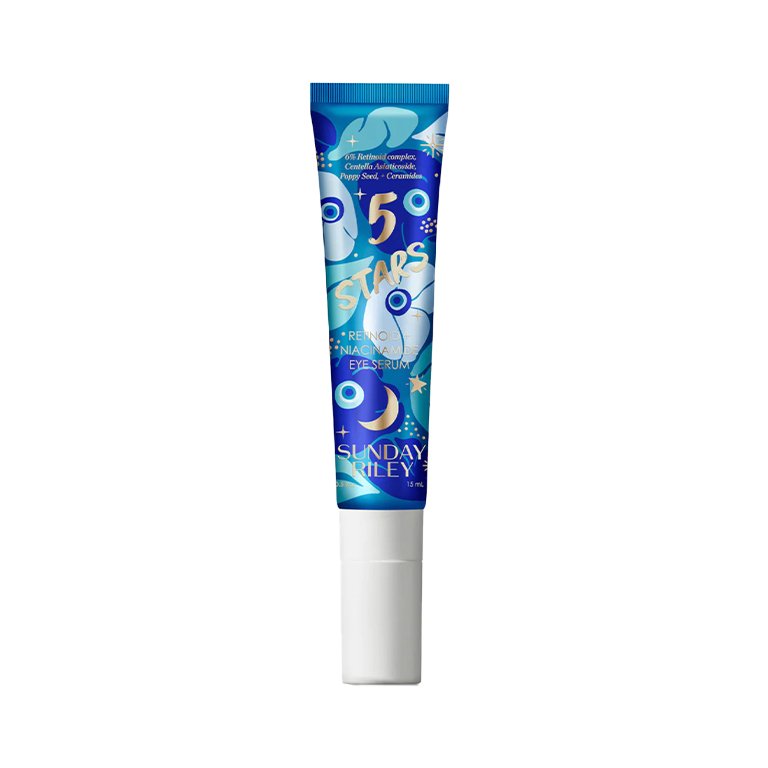 The Dr. Loretta Tightening Eye Gel is not just for under your eyes. You actually apply this gel in a 360-degree circle around your eyes, tapping gently to blend. As the brand states, it improves the appearance of puffiness, dark circles and crow's feet.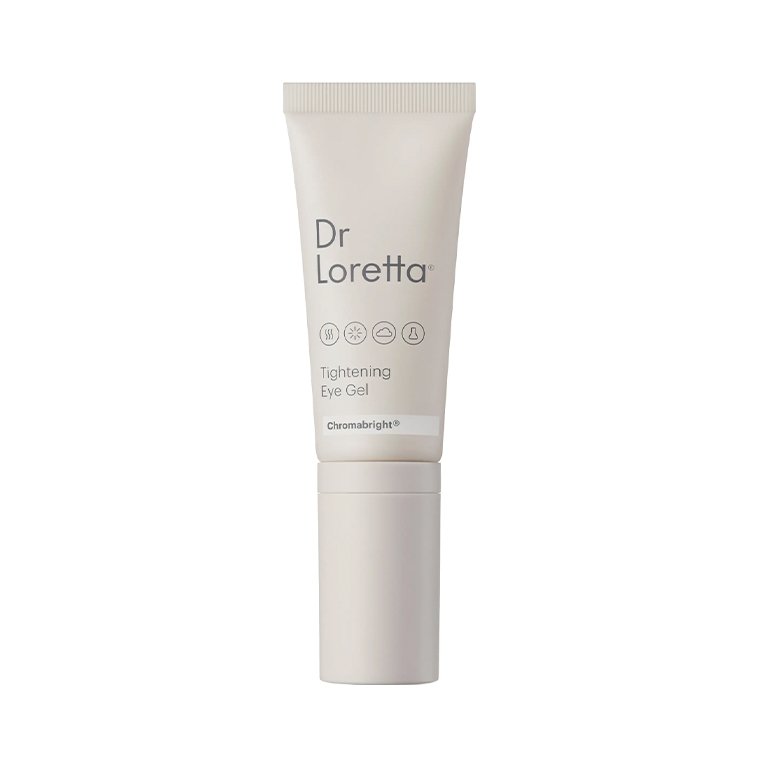 Want more luminous eyes? Check out the Summer Fridays Light Aura Vitamin C + Peptide Eye Cream. In addition to its brightening powers, the blend of vitamin C and peptides are said to help support your skin's collagen production, which helps smooth and firm the area around your eyes.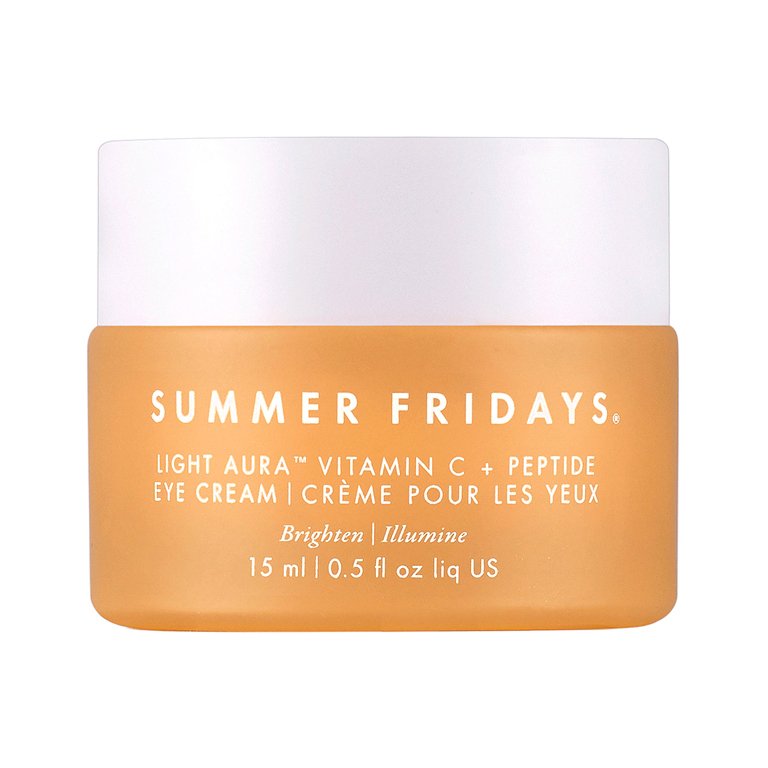 Photo: Chaunte Vaughn
Read more

Back to top