How to Soften the Look of Smile Lines, According to a Derm
May 24, 2023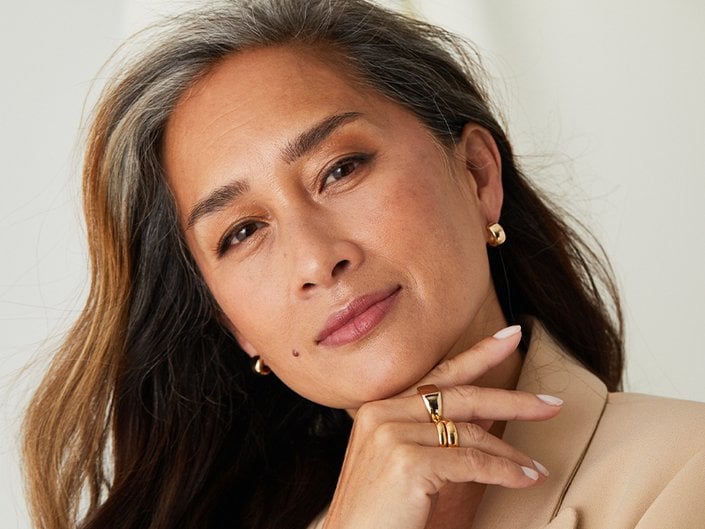 Smile lines, or laugh lines, are caused by repeated facial movements. If you smile or laugh a lot (which is a good thing!), you might see U-shaped lines around your mouth and wrinkles at the outer corners of your eyes. To learn how to reduce the appearance of these wrinkles and fine lines without smiling less, we talked to Dr. Joshua Zeichner, a board-certified dermatologist and Skincare.com consultant based in New York City. Ahead, find his tips and some of our favorite anti-aging products for addressing the skincare concern.
What Causes Smile Lines?
For some, laugh lines are only visible when they're smiling or squinting. For others, these lines are permanent features, even when the face is at rest. This can happen due to excess sun damage, the natural aging process and repeated facial movements, like smiling.
The more repeated expressions you make with your face, the deeper and more pronounced these creases appear over time. "Smile lines around your mouth are caused by repeated folding of the skin from smiling," says Dr. Zeichner. "This, along with losses in volume in the face that occur naturally with age, can cause smile lines to form."
What's more, each time you perform a facial movement, a groove forms beneath the surface of the skin, according to the Mayo Clinic. With time and the natural loss of skin flexibility, these grooves have a hard time springing back into place and can eventually become permanent.
How to Improve the Appearance of Smile Lines
If you've started noticing that your smile lines are becoming more defined even when your face is at rest and they bother you, there are a few things you can do to reduce their appearance. Dr. Ziechner explains that minimizing the appearance ultimately comes down to hydration and plumping up the skin. "At home, consider a mask designed for the lines," says Dr. Zeichner. "Many contain skin-hydrating ingredients both to plump and strengthen the look of skin."
Keep in mind, however, that most of these skincare products help temporarily reduce the appearance of smile lines, but they don't prevent wrinkles from forming altogether.
It's also important to incorporate sunscreen into your everyday routine. If you aren't being diligent with your sun protection, you're increasing your chances of developing premature fine lines and wrinkles. The Cleveland Clinic recommends using sunscreen with physical blockers (such as zinc oxide or titanium dioxide) to protect your skin from the sun. Reach for one with broad-spectrum protection and an SPF of 30 or higher. We recommend the SkinCeuticals Physical Fusion UV Defense SPF 50, a tinted fluid with mineral UV filters. For the best line of protection, practice safe sun habits such as seeking shade, wearing protective clothing and avoiding peak sun hours between 10 a.m. and 2 p.m.
Anti-Aging Products to Reduce the Appearance of Smile Lines
Help reduce the appearance of wrinkles and dark spots with this gentle yet effective retinol serum. Formulated for all skin types, it helps speed up cell turnover for smoother, firmer, more even-looking skin.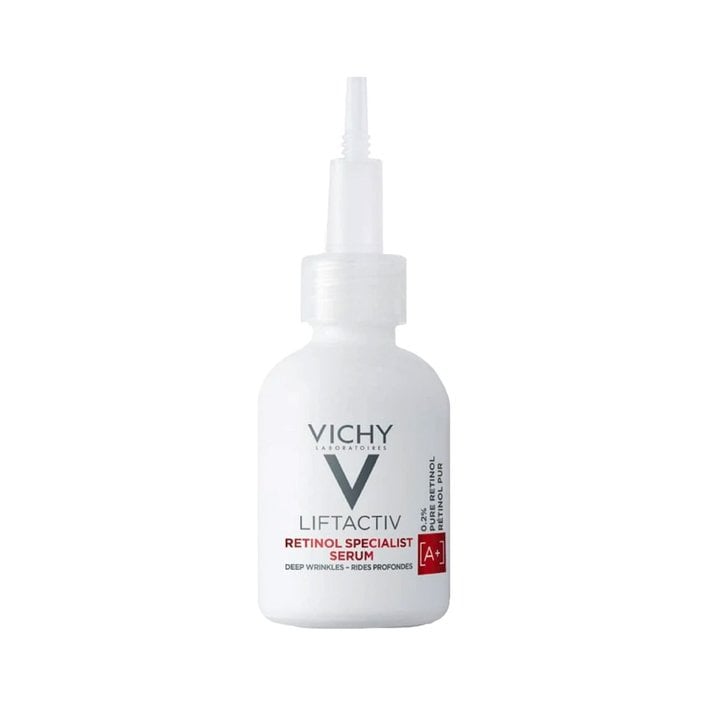 Formulated with 1.5% hyaluronic acid, peptides and vitamin B5, this serum softens skin and helps it appear visibly plumper and smoother right away. It's fragrance-free, allergy-tested and suitable for all skin types, including sensitive.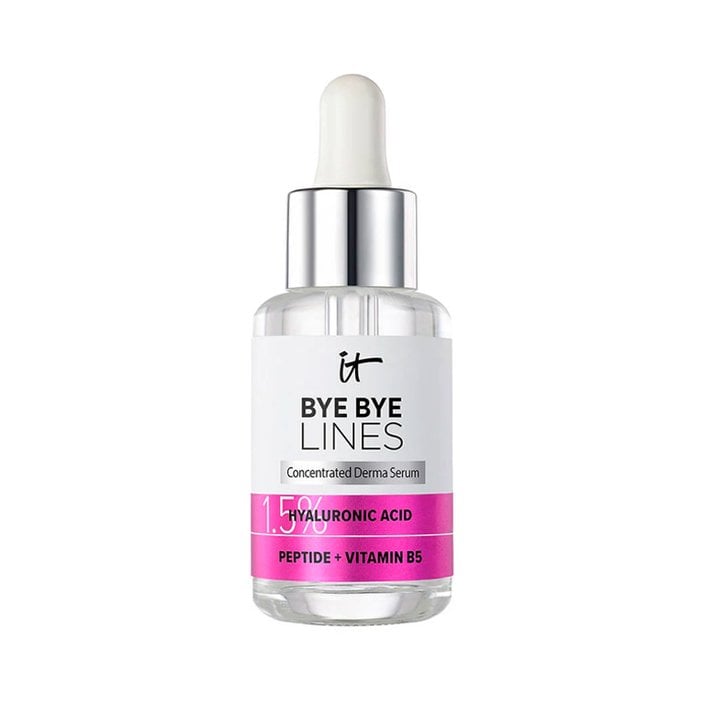 This sumptuous anti-aging night cream delivers a powerful dose of antioxidants and barrier-restoring ingredients for softer, smoother, firmer-looking skin. The lightweight, non-greasy consistency sinks in quickly to provide 24 hours of hydration.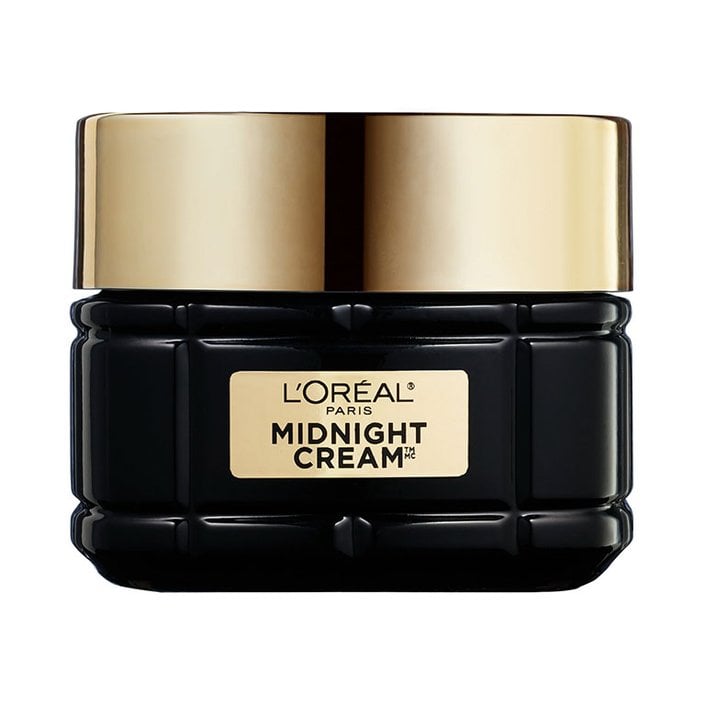 This potent blend of l-ascorbic acid (also known as pure vitamin C), ascorbyl glucoside and hyaluronic acid is formulated to reduce fine lines and wrinkles, while also improving skin's overall radiance, texture and firmness. You should start to see results in just two weeks.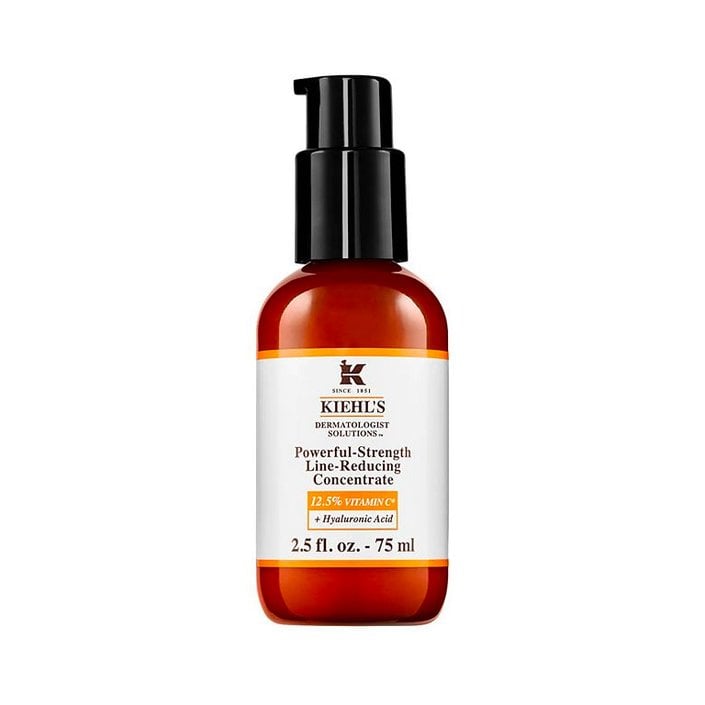 Restore your skin's plumpness and moisture barrier with this deeply nourishing night cream. Made with bifidus prebiotic, hyaluronic acid and triple ceramide complex, it helps to lock in hydration and transform dry, dull-looking skin.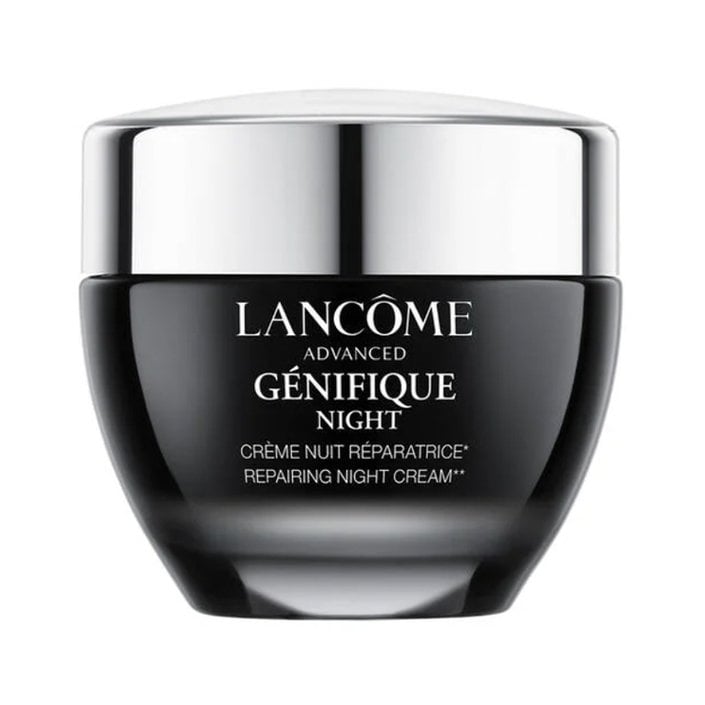 A pure retinol cream can help diminish the appearance of multiple signs of aging, including fine lines and wrinkles. For retinol beginners, we recommend only using Retinol 0.5 at night, and starting with use every other night. Because retinol is a powerful ingredient, it can make your skin more sensitive to the sun's harmful UV rays. Follow up with a broad-spectrum sunscreen with SPF 30 or higher in the morning.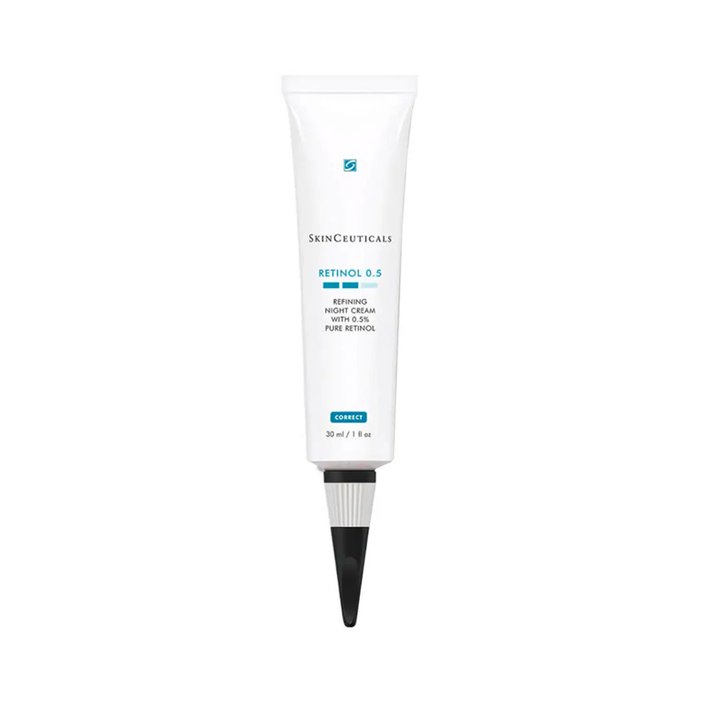 This gradual-release retinol serum is lightweight, hydrating and helps soothe and plump the skin with ingredients like vitamin B3. The fragrance-free formula also contains hydrating hyaluronic acid and is gentle enough for sensitive skin types.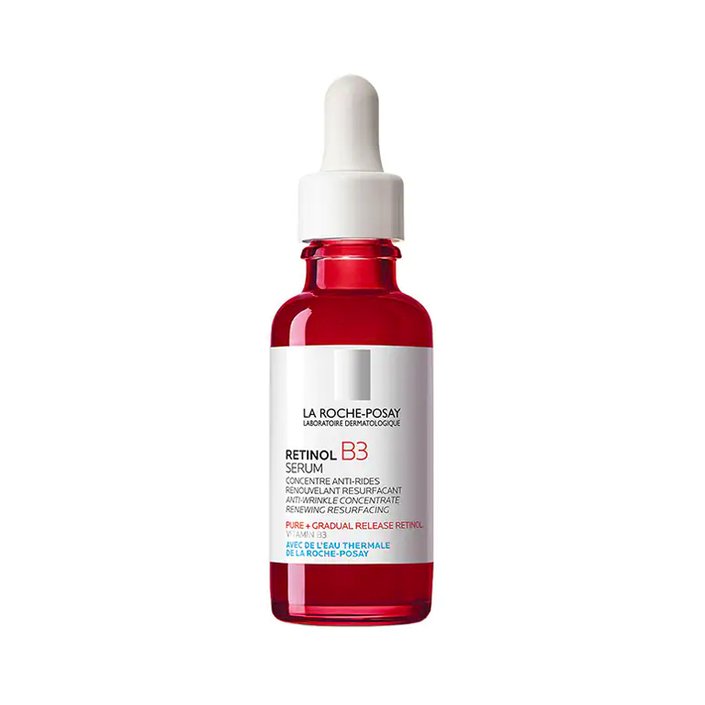 Read more

Back to top