How to Keep Your Makeup From Melting Off This Summer
June 27, 2017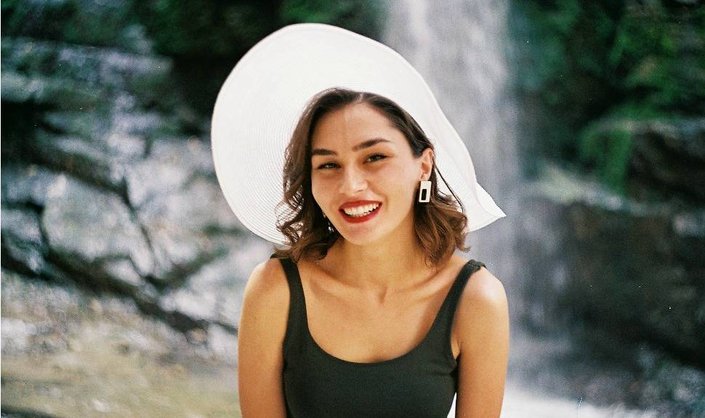 Need a few pointers on how to keep your makeup in place throughout the summer heat? We're sharing a few simple tricks and tips for a makeup look that lasts all day, below!
Just because the temperatures are rising doesn't mean your makeup has to look like a hot mess this summer. There are a few simple measures you can take to give your full makeup look a little more staying power, no matter what the weather may be. From prepping your skin with primer to finishing off your look with setting spray, we're giving you the play-by-play on how to keep your makeup from melting off this summer, ahead!
STEP 1: MOISTURIZE
First things first: moisturize! Never skip out on moisturizer. Moisturizer helps keep the skin comfortable and hydrated, and provides a great surface upon which to apply the makeup of your choosing. That said, not all moisturizers are created equal. We recommend avoiding heavy-duty formulas underneath makeup and instead opting for a lightweight gel moisturizer or serum. Need a helping hand? You're in luck! We're sharing our top moisturizers to wear under makeup, here!
STEP 2: PRIME YOUR LOOK
Using a primer is an important step in creating a long-lasting makeup look. With summer in full-swing, it's not a bad idea to reach for a primer that can help control excess oil (makeup's #1 enemy), as well as boost the wear-time of your favorite makeup products. One of our go-to formulas? Urban Decay De-Slick Complexion Primer, which can help control unwanted shine and prolong your makeup's wear. Whether you're dealing with summer humidity or the harsh heat of studio lights, rest-assured that De-Slick Complexion Primer can help keep your makeup looking flawless for hours. You can even use it OVER your makeup for a quick complexion refresh!
STEP 3: REACH FOR THE RIGHT FOUNDATION
Like our skin care routine, our makeup routine calls for a few adjustments upon summer's arrival. Once you hydrate and prime your skin, it's time to even out your skin's tone (and camouflage the look of any blemishes and discolored marks) with a foundation. Reach for a long-wear foundation like Lancome Teint Idole Ultra Longwear Foundation Stick. The formula is oil-free, highly pigmented, and leaves the skin with a natural-looking matte finish. Plus, its convenient stick packaging makes it a perfect product to throw in your bag for a quick touchup anytime, anywhere!
STEP 4: USE WATERPROOF MAKEUP
There's no denying that heat and sweaty conditions can cause a makeup meltdown. And it's not just limited to your complexion, but your eyelids as well! During the summer months, we like to swap out our usual eye makeup products for ones that are waterproof to help combat smudging and smearing of eyeshadow, liner, and/or mascara. Better yet? Start your eye makeup routine with a waterproof eyelid primer, like NYX Professional Makeup Proof It! Waterproof Eyeshadow Primer. After applying your favorite eyeshadow, follow up with a waterproof eyeliner like Maybelline EyeStudio Lasting Drama Waterproof Gel Pencil. Available in 10 shades, this liner is perfect for any look! Finally, help lengthen and define your lashes with a waterproof mascara like NYX Professional Makeup Waterproof Doll Eye Mascara.
STEP 5: SET YOUR LOOK IN PLACE
After spending all that time perfecting your complexion to a T, you'll want to make sure it lasts. That's where setting spray and/or powder comes in. Finishing your look with either of these products can help give your makeup some serious staying power. One of our favorite setting sprays is the Urban Decay All Nighter Long Lasting Makeup Setting Spray, which keeps makeup looking like it was freshly-applied all day long, keeping everything from eyeshadow to bronzer in place for up to 16 hours. To use, hold the bottle 8"-10" away from your face and mist up to four times in an "X" and "T" formation.
Top tip: Store your setting spray in the fridge for an ultra-refreshing experience!
STEP 6: BLOT AWAY OIL
There are few things worse than looking in the mirror mid-afternoon and realizing your face is shining like a disco ball. Sometimes, no matter how thoroughly you prep your skin for a hot climate, greasiness and excess oil just can't be avoided. For this reason, we love keeping a pack of blotting papers on hand to absorb unwanted oil and give our skin an instant matte, even finish.
Not a fan of blotting papers? Finishing powders and loose translucent powders are also beneficial for absorbing excess oil on the skin's surface. NYX Professional Makeup Blotting Powder can help your skin during its war on shine, absorbing oil without settling into fine lines.
Read more

Back to top