How to Know If Your Vitamin C Serum Has Gone Bad
April 05, 2022
Vitamin C is a star ingredient in our book. It's a powerful antioxidant that helps protect skin from free radical damage and as a result, prevent signs of premature aging like wrinkles from forming. The ingredient is also  known to target hyperpigmentation and to even out skin tone and texture for a brighter complexion. 
Our only complaint about vitamin C is that it's unstable. This means that it can degrade and oxidize over time and lose efficacy. Factors like light, air, heat and humidity can all speed up the oxidation process. But how can you tell if your vitamin C serum has gone bad? We asked Dr. Elizabeth Houshmad, a board-certified dermatologist based in Dallas and Skincare.com expert, to find out. 
How to Know if Your Vitamin C Serum Has Gone Bad
The biggest red flag is if the color of your vitamin C serum has changed over time. "If it is completely yellow, brown, orange or any shade other than what it looked like when you first bought it, it most likely has gone bad," says Dr. Houshmand. If you're still unsure, take note of any scent or texture changes, which may also be a sign that it's time for a fresh serum. While she says there's no harm in using an oxidized vitamin C serum, you're not going to be reaping its many benefits. 
How Can You Prevent Your Vitamin C Serum From Going Bad? 
"Your best option is to use the vitamin C product within a three-month time period," she says, noting that the average vitamin C serum lasts for three to four months before it expires. "You can also keep your product away from heat and light," she says. This is why we swear by keeping our vitamin C serums in the refrigerator. 
Choosing a vitamin C serum with a certain type of packaging can also help prolong the shelf life. Dr. Houshmand recommends looking for a dark, opaque glass bottle with a protective seal. Two examples are the Kiehl's Powerful-Strength Vitamin C Serum and the SkinCeuticals C E Ferulic. Another option is the L'Oréal Paris Revitalift Derm Intensives Vitamin C Serum, which is housed in an airtight metal tube to prevent exposure to oxygen and light. And there are also vitamin C powders, like the Neogen Real Vita C Powder Lemon. L-ascorbic acid (or pure vitamin C) has been found to be more stable in powder form. These formulas can be mixed right into your favorite gentle toner or essence.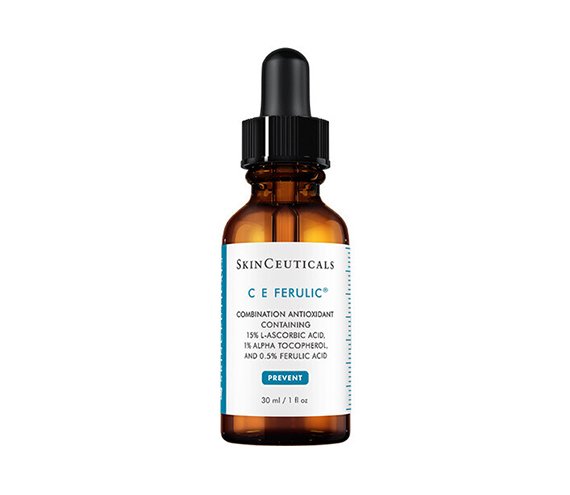 Photo: Chaunte Vaughn
Read More:
How to Get Rid of Dark Under-Eye Circles, According to an Expert
Here's How Bifidus Extract Can Help Strengthen Your Moisture Barrier
Affordable Retinol Products Exist! Here Are 7 We Love
Read more

Back to top