You Won't Want to Stop Using These Japanese Skin Care Products
July 25, 2018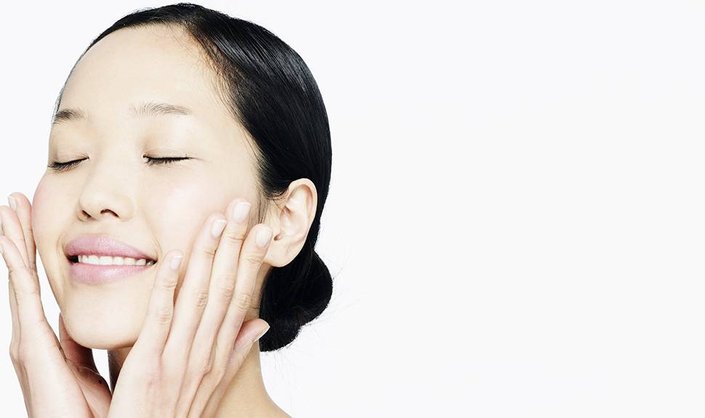 When it comes to beauty trends, we take cues from a handful of countries including France, South Korea, and Australia. Not to be forgotten though is Japan, home to some of our favorite skin care brands and products. Below, we share a handful of Japanese skin care products you can snag Stateside.
 Give your tired eyes the ultimate boost with these self-heating eye masks. Unlike applying a cold compress to the skin around your peepers, these eye masks deliver heat and warmth to the area for a relaxing feel that quite honestly may put you straight to sleep.
These serum-soaked sheet masks are housed in an adorable light pink box. Meant to be worn every single day, they are just the ticket for delivering moisture to your skin and helping to restore balance. Pop one on as the final step of your nighttime routine or while in-flight to combat the effects of dry cabin air.  
Kick dry, callused soles to the curb with this moisturizing foot mask, able to soothe dry feet and exfoliate dead skin cells. Simply insert your feet into the cream-filled booties, sit back for 15 minutes, and massage any remaining lotion into your skin upon removal. How's that for a fast-track to smoother soles?
Meet: the ultimate makeup remover. DHC's Deep Cleansing Oil dissolves away dirt, excess oil and even waterproof makeup The result? Skin that's left feeling clean and fresh.
Applying makeup with dirty brushes is a big skin care no-no, since the buildup of dirt and bacteria can wreak havoc on your skin upon application. Luckily, the process of cleaning your brushes doesn't have to be all that time consuming or messy. You can clean your brushes in a matter of seconds with Japonesque's Waterless Brush Cleanser. The dry formula leaves the brushes free of makeup residue, all without the need to turn on the tap.
Unless you've been living under a rock, you're well aware that charcoal has been long touted as one of the most highly-regarded minerals in skin care. The benefits are aplenty, and the ability to extract dirt and impurities like a magnet is one of them. So, if you're looking for your next bar of charcoal soap, consider picking up Sumi Haigou's Settuken Charcoal Bar Soap. It's especially ideal for targeting oily skin. 
These facial cotton squares from Unicharm are like mini pillows for your face. Whether you're using them for makeup removal (pair it with one of these top-notch micellar waters) or smoothing on your favorite lotion––one thing's for sure: your experience will be nothing short of comfortable.
Read more

Back to top