The Benefits of Kaolin Clay for Your Skin
April 02, 2020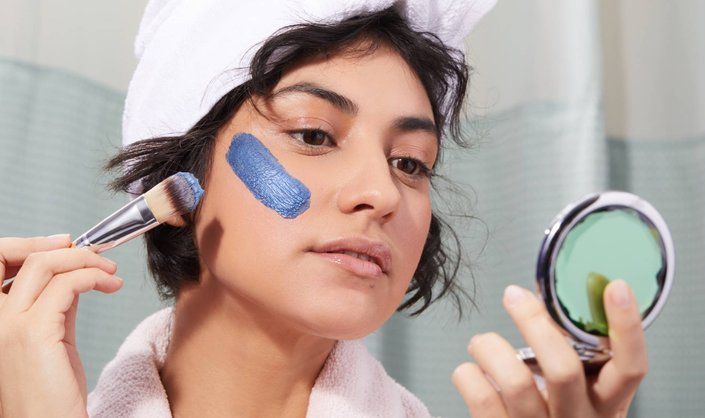 If you're a skincare enthusiast, you might already know about the pore-cleansing benefits of clay on your skin. There are many different types of clay out there, however, which can make choosing which one to try a little challenging. One you've likely seen on the label of several face masks or cleansers is kaolin clay. If you're not entirely sure what kaolin clay is, what it does, or if you should try it, we tapped Dr. Elizabeth Houshmand, a board-certified dermatologist based in Dallas, Texas and Skincare.com consultant, to give us the lowdown. 
What Is Kaolin Clay?
Also known as white clay, kaolin clay is among the mildest of all clays. "Kaolin is a gentle clay that cleanses and pulls impurities from the pores without causing redness and irritation," Dr. Houshmand says. It can help  draw out oils and impurities off the skin's surface, making it an ideal pick for oily and combination skin types. 
The Different Types of Kaolin Clay 
Kaolin clay can be found in four main shades: white, yellow, red and pink. According to Dr. Houshmand, white kaolin clay is the gentlest form of the clay. It doesn't absorb as much oil and gently exfoliates your skin. If your skin skews more dry or sensitive, white kaolin clay may be right for you. Yellow kaolin clay is a bit more absorbent than white clay, but it is still considered gentle. This is a great option for skin that's both oily and sensitive. If you're looking for a clay that has high oil-absorbing abilities, look to red kaolin clay. Finally, pink kaolin clay is a mix of white and red kaolin clay. This clay is a good pick for people with normal to combination skin types looking to control oil and gently exfoliate the skin. 
The Skincare Benefits of Kaolin Clay
Kaolin Clay Benefit #1: Absorbs Excess Oil
To help keep excess oil at bay, reach for skincare products formulated with kaolin clay. The ingredient can help control excess sebum production and give skin a matte, shine-free finish. 
Kaolin Clay Benefit #2: Keep Acne Under Control
While kaolin clay is not an acne-fighting ingredient, it can help reduce clogged pores that can cause subsequent breakouts. "Hormonal imbalance and inflammation are among the main causes of acne," Dr. Houshmand explains. "Hormonal imbalance can stimulate excess production of sebum, which can clog the pores along with dead skin cells."
How to Use Kaolin Clay
You can find kaolin clay in a number of different clay masks on the market. Below are some of our editors' favorite options. 
This mask combines two natural earth clays, including kaolin, to decongest pores, lift impurities and help remove excess oils. The formula also includes aloe and chamomile to calm your skin and a blend of hydroxy acids to gently exfoliate.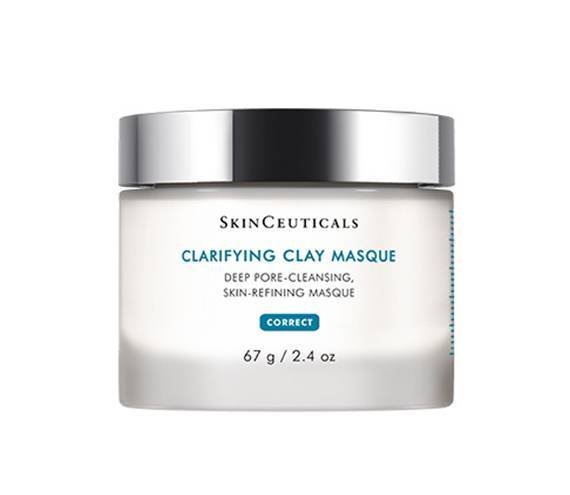 A mix of white kaolin clay and bentonite clay in this mask help absorb oil and tackle stubborn blackheads. Ideal for normal to oily skin types, it makes pores appear smaller with each use and gradually smoothes your skin's texture.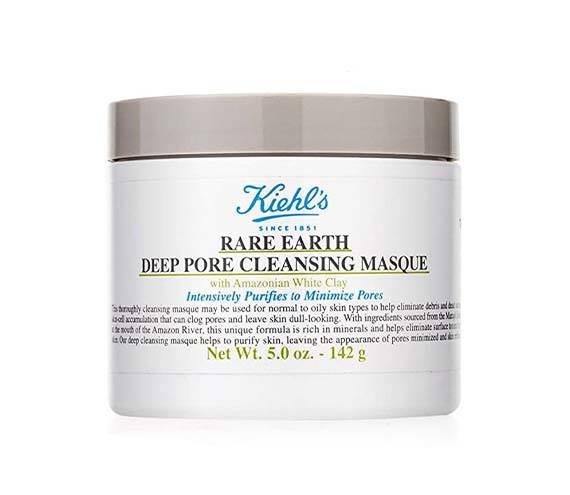 In just five minutes, this purifying mask helps whisk away excess sebum and impurities for skin that feels clean, not stripped. The whipped formula combines two types of clay with mineral-rich thermal water and soothing aloe vera to help hydrate and calm your skin.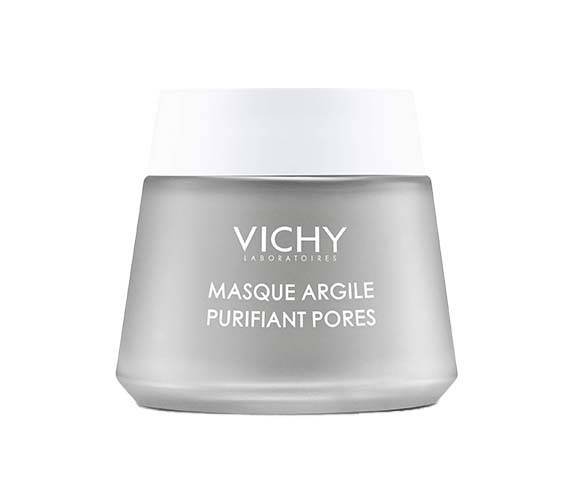 This mask gently exfoliates your skin and cuts down sebum production thanks to a combo of clays, acne-fighting salicylic acid, calming niacinamide and prebiotic-packed kombucha. It's vegan, cruelty-free and great for unclogging your pores.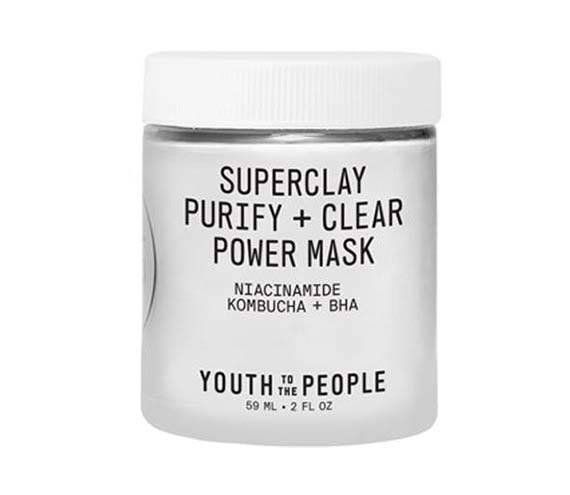 This intensive mask is formulated with aloe vera, chamomile and kaolin clay to provide your skin with extra moisture while making it feel silky smooth. Apply it to the skin two to three times a week after cleansing for the best results.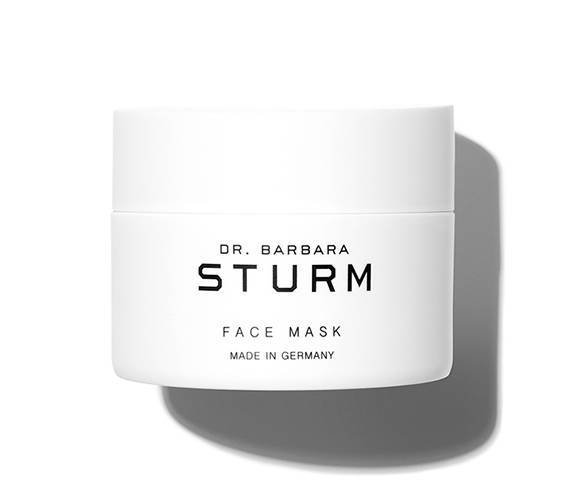 This deep-cleansing face mask includes kaolin clay to help remove impurities and exfoliate dead surface skin cells, and smectite clay, which absorbs excess oil and unclogs pores.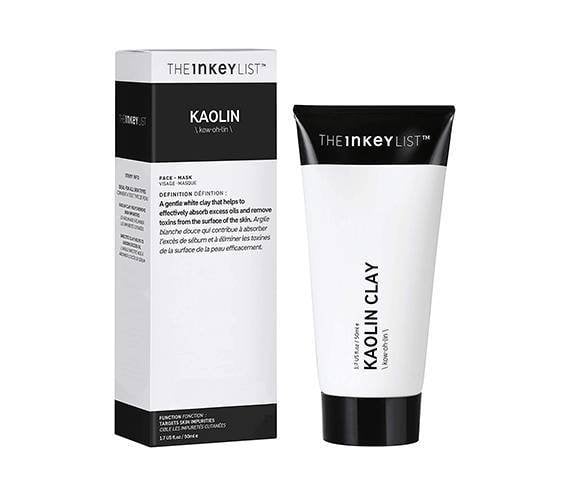 Photo: Chaunte Vaughn
Read More:
6 Detoxifying Clay Masks Perfect for Oily Skin
Clay, Sheet or Peel-Off: Which Face Mask Is Right for You?
The Perfect Overnight Face Mask for Your Skin Type
Read more

Back to top