Dermatologists' Tips for Post-Laser-Treatment Skincare
September 19, 2023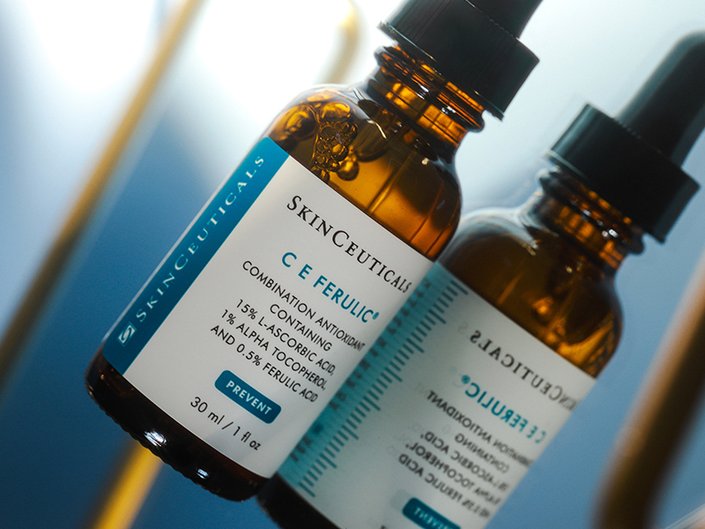 If you have a solid skincare routine but still feel like you have unaddressed skin concerns, you may find yourself considering in-office dermatology procedures like laser treatments. Also known as laser facial resurfacing according to The Cleveland Clinic, this treatment is typically used to target many different signs of aging from wrinkles to dark spots.
As with any in-office procedure, though, proper aftercare is key to getting the most out of laser treatment. We tapped two board-certified dermatologists and Skincare.com consultants, Dr. Marisa Garshick and Dr. Joshua Zeichner, to share their expert advice on taking care of your skin before and after getting a laser treatment. Keep reading to see what they have to say, and remember — you should always talk to a board-certified dermatologist about your specific skincare needs and concerns before trying something new.
What Is Laser Treatment?
According to Dr. Garshick, "laser refers to a treatment that emits light at a certain wavelength that has a specific target that can be used to help reduce redness, brown spots, and help to improve fine lines, wrinkles and overall texture and tone of the skin." Essentially, lasers are used in dermatology to address a wide variety of skin concerns. "Lasers cause controlled trauma to the skin and take advantage of the skin's ability to heal itself to get a better cosmetic outcome," explains Dr. Zeichner.
Expert Tips for Post-Treatment Skincare
Maintaining a proper skincare routine is especially important after getting a laser treatment because the procedure often causes inflammation and disrupts your skin's moisture barrier, says Dr. Zeichner. You should always speak to the board-certified dermatologist who is performing the procedure before using any products to discuss the best type of aftercare for you, but there are some general tips and suggestions that you may want to keep in mind.
Tip 1: Stick to Gentle Cleansers and Moisturizers
In the days following your treatment, you'll want to stick to gentle and mild skincare products. Cleansers and moisturizers help hydrate and cleanse without further disrupting the skin's moisture barrier as it is healing after laser treatment, notes Dr. Zeichner. Keeping to simple, gentle products also minimizes the potential of further irritating your skin. "This can be by applying gentle, soothing creams or masks to the skin immediately after to calm the skin and reduce [the appearance] of redness," says Dr. Garshick.
Tip 2: Avoid Harsh Ingredients
"Unless otherwise directed, it is best to avoid exfoliants or retinoids in the days leading up to a laser and in the days after, to minimize any potential for irritation, especially for those with sensitive skin or those prone to hyperpigmentation," says Dr. Garshick. Dr. Zeichner also recommends staying away from hydroxy acids (which is another name for chemical exfoliants in skincare). Some common examples include glycolic acid, lactic acid, mandelic acid and salicylic acid.
Overall, "the type of laser used may determine what products need to be stopped and for how long, so it is always best to discuss with your provider," says Dr. Garshick.
Tip 3: Don't Forget Sun Protection!
You should always be using SPF, but you really don't want to skimp on the stuff following a laser treatment. "It is always important to remember sun protection after having a laser treatment to minimize any potential for hyperpigmentation, as the lasers can make the skin more sensitive to the sun," warns Dr. Garshick.
Tip 4: Talk to Your Dermatologist About Other Skincare Ingredients
In addition to sunscreen and gentle cleansers or creams, other skincare ingredients like vitamin C and antioxidants may be suitable for post-procedure use. "Some products may have been specifically studied in the post-procedure setting and have been shown to help with recovery time, such as certain types of vitamin C products or repair complexes, and it is best to speak with your doctor to see if it is appropriate for you," says Dr. Garshick.
After the recovery process, you can incorporate products into your skincare routine to help maintain the effects of the treatment. "After the skin heals, vitamin C serums, like SkinCeuticals CE Ferulic Serum, are a great option to maintain the benefits of a laser treatment," advises Dr. Zeichner.
Dr. Matthew Kelleher, a board-certified dermatologist at Premier Dermatology and a SkinCeuticals Flagship Partner, also recommends pairing laser treatments with antioxidants, such as the CE Ferulic Serum, and sunscreen like the SkinCeuticals Physical Fusion UV Defense SPF 50. "The key to achieving great-quality skin is protection from environmental injury," he says. "This depends on utilizing the right and most effective products. I advise all my patients on the importance of investing in both procedures and products to take care of their skin pre- and post-procedure."
To learn more about SkinCeuticals Flagship Partners paired with their expertise on post-procedure care and find a SkinCeuticals Flagship location near you to book a treatment, visit SkinCeuticals.com.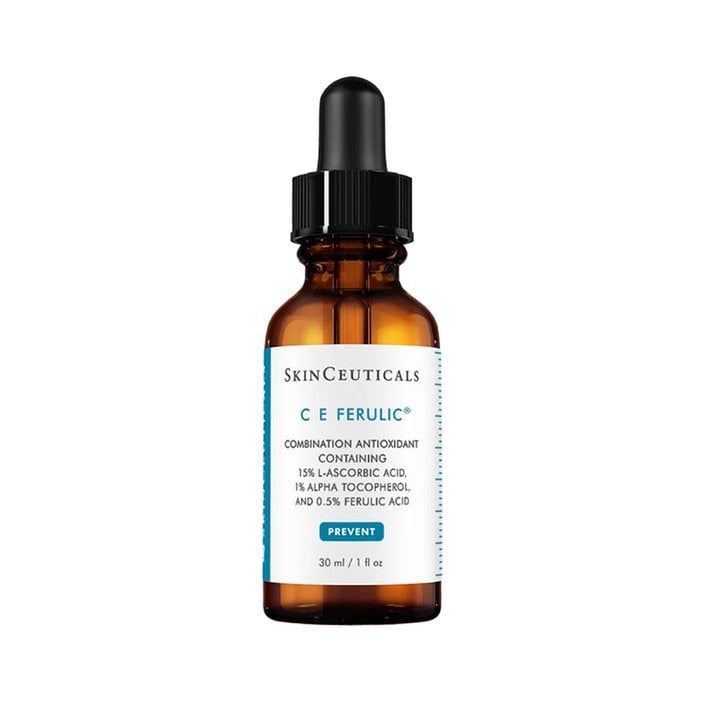 Photo: Melissa San Vicente-Landestoy
Read more

Back to top