A Derm Explains How to Get the Most Out of Hyaluronic Acid
December 28, 2021
Hyaluronic acid is hailed as a powerhouse humectant, a.k.a. an ingredient that binds and retains moisture to the skin. However, according to Dr. Jeannette Graf, a board-certified dermatologist in NYC and Skincare.com expert,  hyaluronic acid molecules are too large to penetrate deeper than the skin's surface. This means that if you apply hyaluronic acid to dry skin, or if you use an HA serum with only large molecules, you might not get all of the moisturizing benefits you expect from the ingredient. Here, Dr. Graf breaks down how to use hyaluronic acid the right way, and we provide five of our favorite serums featuring the humectant.
Why Your Hyaluronic Acid Serum Isn't Working
If you use hyaluronic acid and your skin still feels dehydrated or dry, there could be a number of factors at play, including having a compromised moisture barrier. "A damaged skin barrier can be dry, scaly, rough or sensitive," Dr. Graf says. "There are various external and internal factors that can damage your skin barrier on a daily basis. These can include environmental factors, such as the humidity, allergens, pollutants, sun exposure, over-exfoliation or washing, stress and more. Adding hyaluronic acid serum incorrectly on top of a damaged skin barrier can worsen your skin barrier and your skin." If you suspect your skin's moisture barrier is compromised, your dermatologist may recommend that you stay away from exfoliating and focus on using gentle products that are rich with ceramides (we recommend the SkinCeuticals Triple Lipid Restore 2:4:2). Give the hyaluronic acid a break too — you can come back to it when your skin is less sensitive. 
If a damaged moisture barrier isn't the issue, it could be the concentration of the serum, the size of the hyaluronic acid molecules it contains, or even how you're using the product.
How to Use a Hyaluronic Acid Serum Correctly
"To use hyaluronic acid serum correctly, the key is to apply it as a first step before a richer moisturizer," Dr. Graf says. "You can apply a moisturizer containing hyaluronic acid on top of the serum, but it's good to include other moisturizing ingredients — such as ceramides — to lock in the hydration." 
What to Look for in a Hyaluronic Acid Serum
 "Look for multiple kinds of hyaluronic acid types, which can include small chains as well medium and longer chain molecules," Dr. Graf says. "All three combined will create a better long-lasting, deeply penetrating hydration effect. You should also try and look for a serum that includes other key ingredients such as niacinamide, peptides, ceramides and antioxidants." These features are commonly pointed out on the online product description or on the product's ingredient label.
Our Favorite Hyaluronic Acid Serums
Achieve plumper, more moisturized skin with this 1.5% hyaluronic acid serum. It's designed to hydrate and help reduce the appearance of fine lines, and a blend of peptides and vitamin B5 keep skin feeling supple.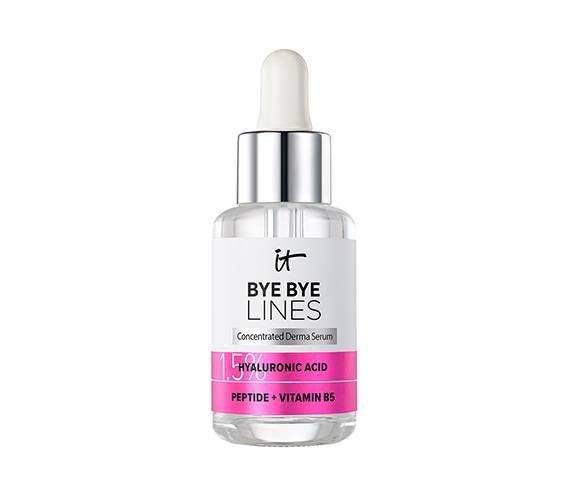 This paraben-free, sensitive skin-tested formula hydrates and plumps with hyaluronic acid to help support your skin's natural moisture barrier. Powered by 15 essential minerals, the formulation also helps protect your skin from environmental stressors.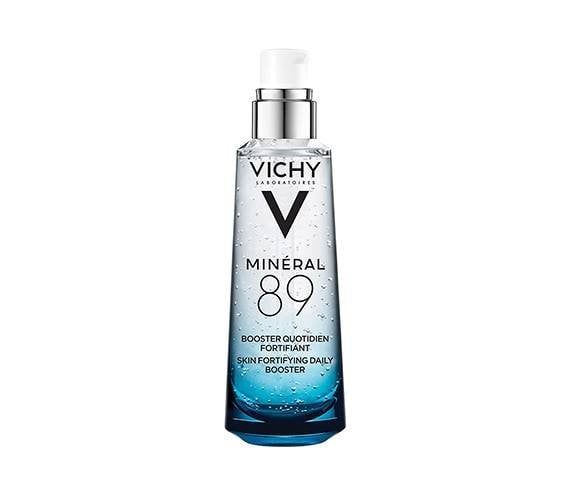 Formulated with the brand's smallest molecule of hyaluronic acid in order to better penetrate the skin, this serum gives your skin a serious boost of hydration and glow. It includes an adaptogenic complex of herbs, including red ginseng root, holy basil and schisandra berry and helps smooth texture and defend against external stressors.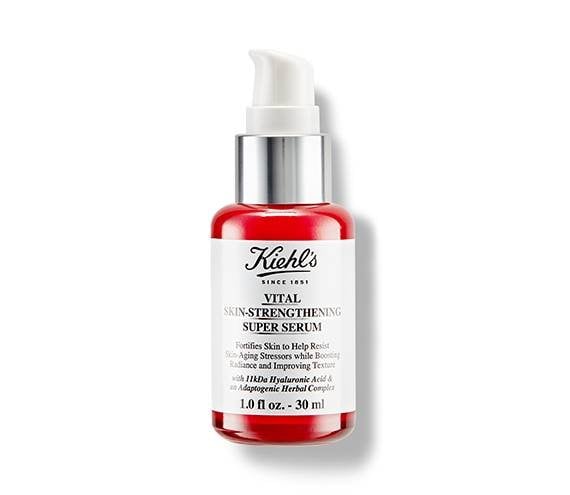 This drugstore face serum combines both low-molecular and high-molecular weight hyaluronic acid to hydrate beyond the skin's surface. It also contains vitamin C for added radiance — all for under $30.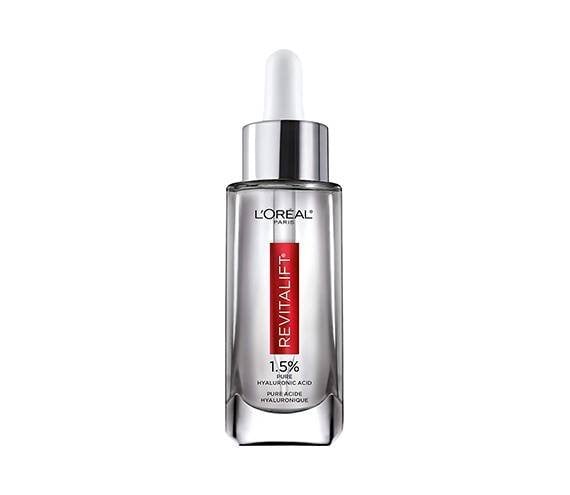 Irene Forte touts this serum's use of three weights of hyaluronic acid to better penetrate the skin for over 12 hours. According to the brand, this hydrating serum gives your complexion an instantly plumper, dewier look upon application. As a bonus, all the ingredients are vegan.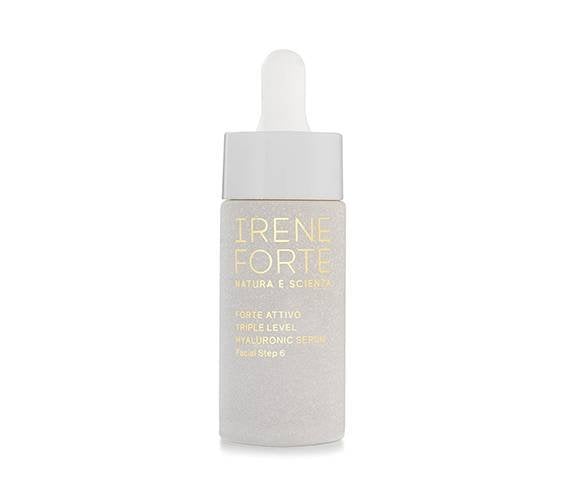 Photo: Chaunte Vaughn
Read More: 
Hyaluronic Acid Ampoules vs. Hyaluronic Acid Serum: What's the Difference? 
How to Combine Vitamin C, Retinol and Hyaluronic Acid
6 Eye Creams With Hyaluronic Acid Our Editors Recommend for Dehydrated Under Eyes
Read more

Back to top