What Is Eczema? Plus, Products to Help Soothe It
October 14, 2022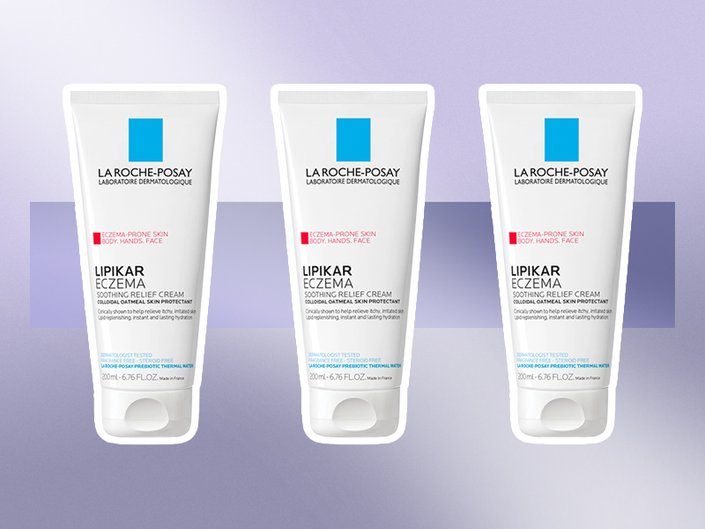 Eczema is a common skincare concern that can make the skin feel dry, itchy and uncomfortable. While there's no way to get rid of eczema, you can help to care for your eczema-prone skin by reaching for hydrating products that have been accepted by the National Eczema Association (like the La Roche-Posay and CeraVe options below). If you're curious to know more about what eczema is and how to care for your eczema-prone skin, keep reading.
What Is Eczema?
Eczema is a common, non-contagious skin condition that is characterized by red, dry, scaly or itchy skin. In more severe cases, skin can crack, bleed and crust. In the US alone, one in 10 individuals will develop eczema at some point in their lives. While it's most common in children, it can affect people of all ages.
There are seven types of eczema, including atopic dermatitis and contact dermatitis. Contact dermatitis is when your skin touches or comes into contact with an irritant that causes an itchy rash. Atopic dermatitis, however, is the most common form of eczema. It is generally marked by patches of dry, red skin that may be scaly-looking. Typically, this type of eczema presents on the face, neck, and the insides of the elbows, knees, and ankles.
What Can Cause Eczema?
While it affects so many, according to the American Academy of Dermatology (AAD) doctors haven't pin-pointed the exact cause of eczema. However, it is believed that contributing factors include genetics, allergies or triggers. Common triggers include dry skin, irritants like soap, detergent or body wash, pet dander, scratchy fabrics, excessive sweat, certain soaps, dust and more.
How to Help Care for Eczema-Prone Skin
There is no way to get rid of eczema, but according to the AAD, you can help control it. One key to caring for eczema-prone skin is hydration. Look for moisturizing skincare products that have been formulated with eczema-prone skin in mind, like the La Roche-Posay Lipikar Eczema Cream. This steroid and antibiotic-free eczema cream is accepted by the National Eczema Association and helps to soothe irritated skin. Another option is the CeraVe Eczema Creamy Oil, a lightweight creamy oil, which hydrates and calms itchy skin while restoring the skin's barrier.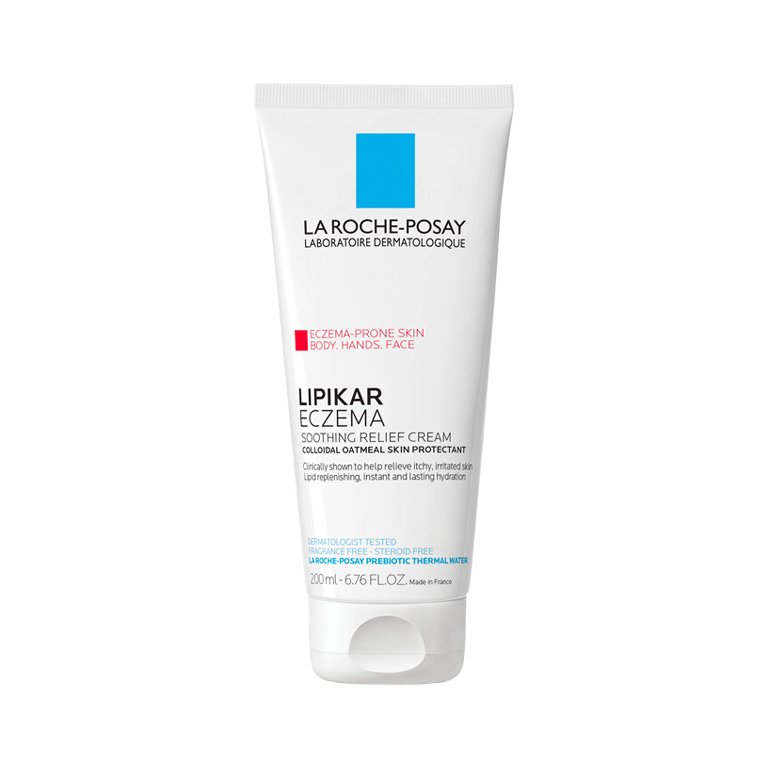 Design: Juliana Campisi
Read more

Back to top