We Tried the Dermablend Illuminating Banana Powder and Can Confirm: It Will Leave You Feeling Flawless
January 13, 2020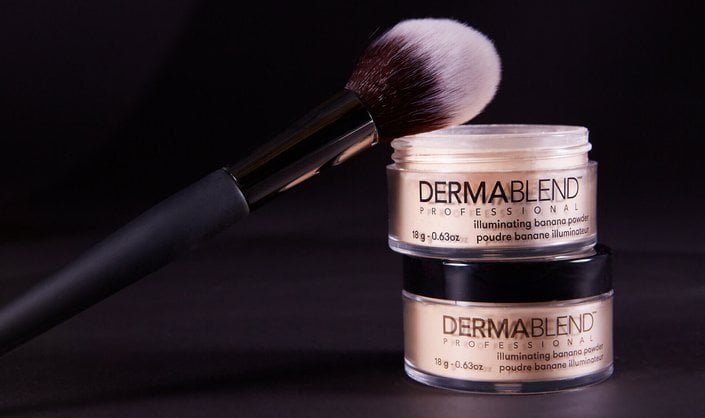 Setting powder is an essential step in any post-skin-care makeup routine. A little bit under our eyes stops our eyeliner from becoming a runny mess and patting it on our T-zone prevents our complexion from turning slick over the course of the day. That being said, too much powder ( it's a fine line, you guys) can make our complexions look chalky, dry and can even take away all the glowiness we worked so hard to achieve. That's why we were so excited to give the Dermablend Banana Powder Illuminating Loose Setting Powder a go — it's a color-correcting yellow formula that illuminates and sets makeup at the same time. To see how this setting powder stood up against others we've tried, we put it to the test. Ahead, find our full review.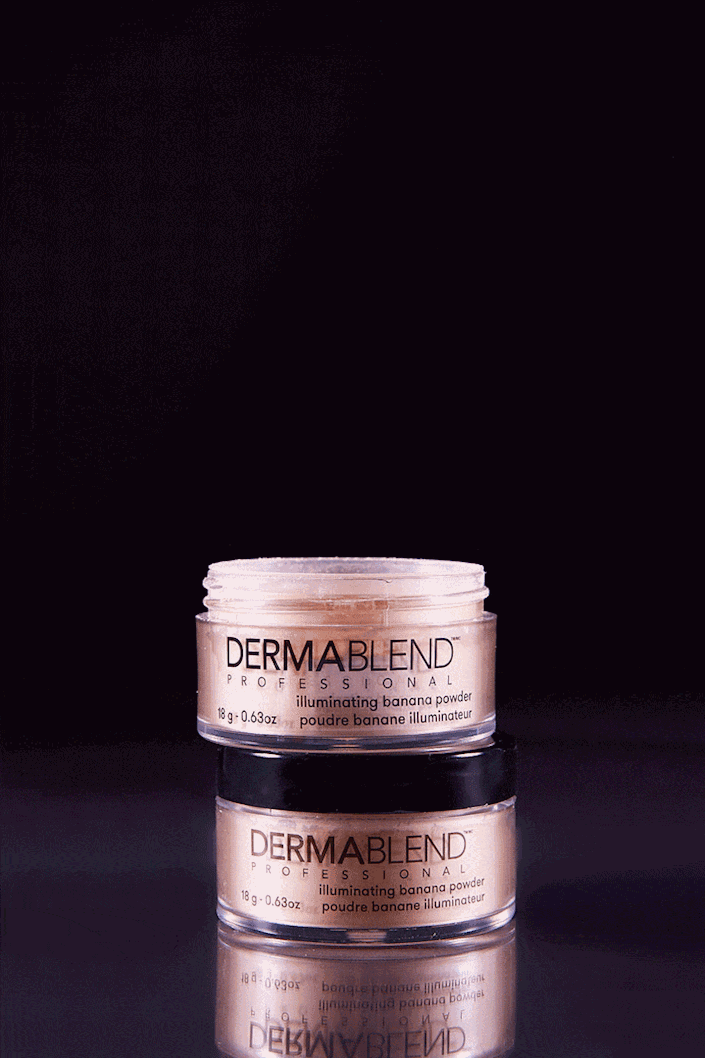 What's the Deal With Banana Powder?
The Dermablend Illuminating Banana Powder is a yellow-toned setting powder that helps neutralize the appearance of discoloration, keeps the skin looking bright and sets makeup. Although bananas aren't actually part of the product's composition, it is inspired by the fruit's vivid and warm hue. Applying a product with a yellow undertone can help lessen the appearance of tired-looking skin. This is especially true for blue undertones and dark spots. The brand claims the powder's banana color is universally flattering, great for all skin types and totally weightless. It's formulated with pigmented pearls that provide a soft sheen to brighten the skin , and it also helps lock in your makeup to ensure transfer-resistant wear.
Our Thoughts on the Dermablend Banana Powder
When I first received this product, I couldn't wait to give it a go. My biggest concern was that it would leave an ashy or chalky residue that I get with most other setting powder products. But once I tried this formula, my fear quickly disappeared. I applied my makeup and then used a fluffy brush to diffuse a bit of the powder under my eyes, along the bridge of my nose and on my forehead. (I like to swipe it away pretty much immediately, but if you let it sit for a bit, you can also use it to bake your makeup.) It looked completely natural, like I didn't have any powder on at all. Instead of making my complexion look cakey and dry, the powder kept my makeup's glow intact and warmed up my complexion. After heading out the door, running around the city and spending a long day at work, I was shocked to find that my makeup had held up pretty much perfectly by nighttime. Overall, I was super impressed with this powder. It wore well throughout the day and gave a nice, blurred luminous finish to my makeup.
Read more

Back to top