A Definitive Guide to Vichy Moisturizers
November 08, 2021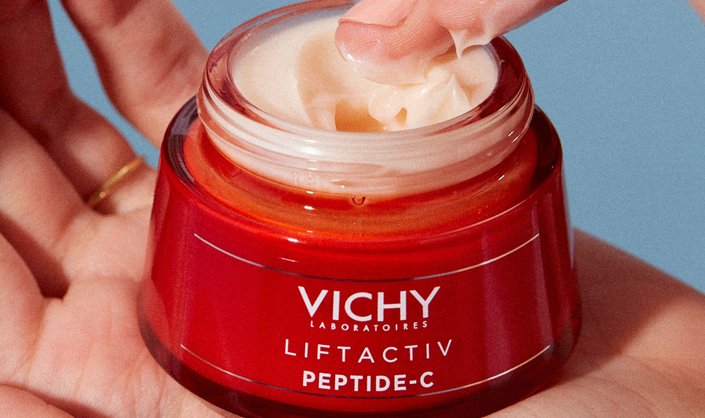 Looking for a new face cream? Allow us to introduce you to our favorite Vichy picks. Formulated with mineralizing thermal water, the brand's products are known to help strengthen and hydrate the skin's moisture barrier. With so many to choose from (including both daytime and nighttime options), one editor is breaking them all down below so you can find the best one for your skincare routine. 
This gel-like moisturizer combines Vichy's hallmark 89% mineralizing thermal water with natural origin hyaluronic acid. Together, the ingredients plump, hydrate and nourish your complexion. As an added bonus, the product boosts your skin barrier and protects against environmental aggressors like pollution, which is extremely important if you live in a city. It's recommended for all skin types and can be applied both morning and night.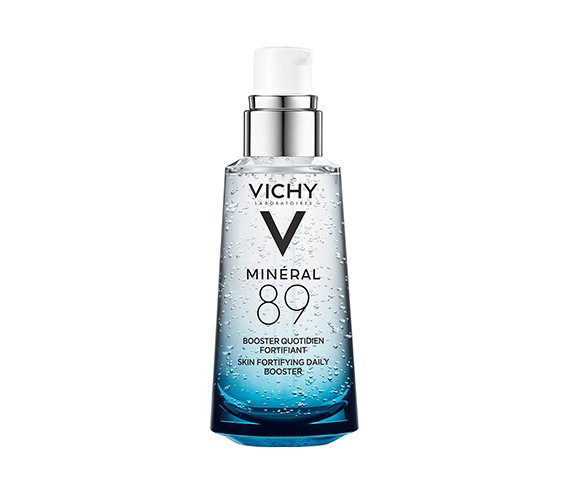 This advanced anti-aging moisturizer works to reduce wrinkles and brighten the skin. Once applied, it immediately makes your face feel and appear firmer. It's super hydrating, contains phyto peptides, vitamin C and mineralizing thermal water to strengthen the skin's barrier.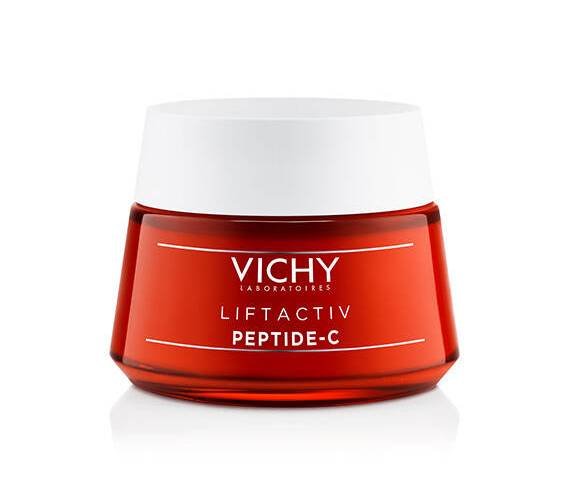 LiftActiv Supreme fights signs of tired skin for a healthier looking complexion. The lightweight cream immediately hydrates skin to smooth the look of fine lines and wrinkles, while also brightening dullness. With continued use, deep wrinkles look noticeably smoother. When I first tried this product, I was in awe of how fresh my skin felt throughout the day. Once absorbed, there was no greasy residue; my skin felt smooth and hydrated for hours. Because it's so lightweight, I look forward to layering it underneath my makeup as well. It's good for dry, normal, oily, combination and sensitive skin types and should be used in the morning.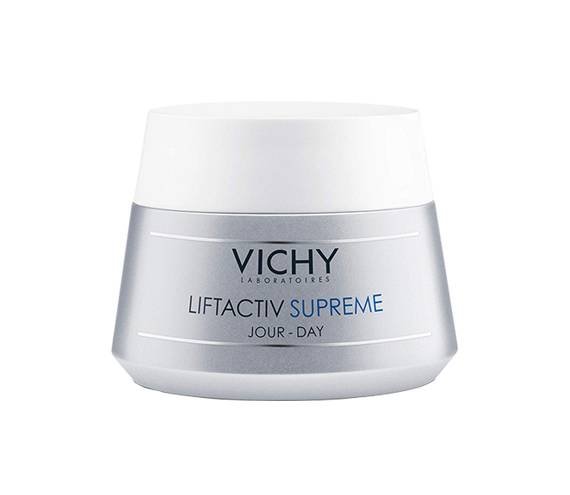 I was immediately intrigued by this product because it's formulated with rhamnose, a naturally-derived plant sugar that can help correct the effects of skin aging. The formula helps visibly reduce the appearance of wrinkles and helps to boost skin's firmness. After putting it to the test, my skin felt hydrated and plump, making it all the more tempting to ditch my makeup and sport a bare-faced look, instead. This product should be applied to the face and neck every night.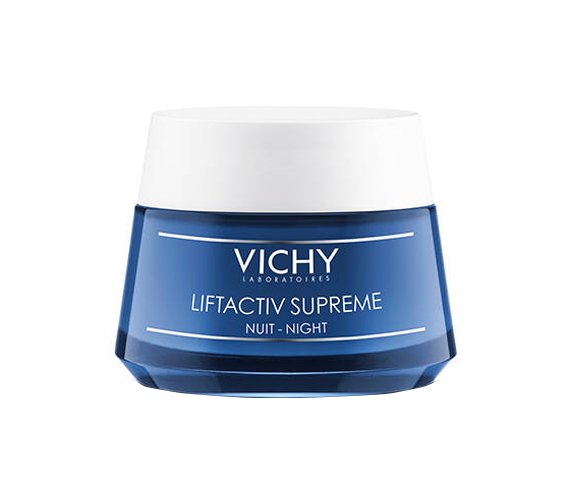 Formulated with hyaluronic acid and aquabioryl, this soothing 48-hour hydration cream helps lock in water, replenish skin and form a protective barrier. The result? Skin that appears radiant and plumped. I love how this innovative moisturizer immediately sinks into skin and leaves a velvety-soft finish post-application. On days when my skin feels dry from the elements, it helps replenish lost moisture, and best of all, my skin stays hydrated all day — which is why it's recommended for dry to normal skin types.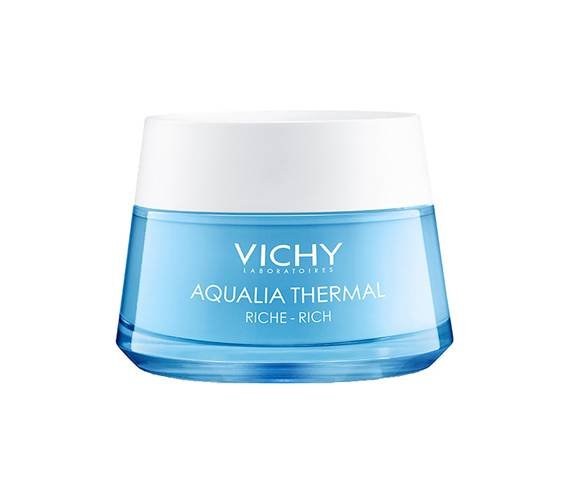 This hydrating night cream brings the benefits of a spa treatment to your home. It contains hyaluronic acid and conditioning oils that moisturize the skin overnight. Come morning, my skin felt smoother and looked more radiant. I love how the cream gives my complexion a radiant glow. Dry, normal and sensitive skin types can really benefit from applying a thick layer one to three times a week.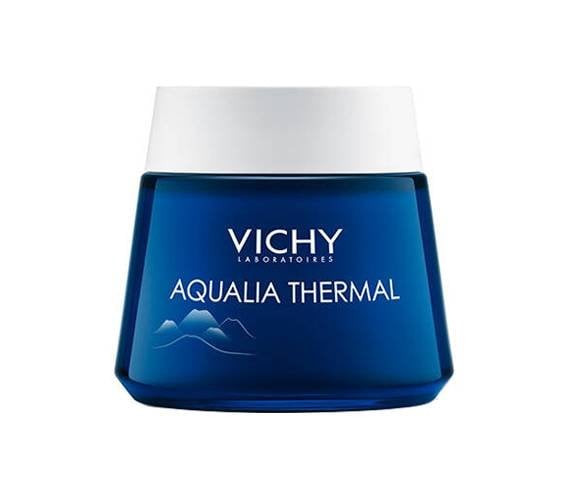 If you're on the hunt for a day cream that does some extra work for your skin, this is a great option. The energizing cream is formulated with fermented black tea, adenosine and antioxidant blueberry polyphenols. Not only does it deliver all-day hydration, but also helps to even skin tone, refine pores and smooth the look of fine lines. I'm a huge fan of multi-tasking products and love that this cream not only gives my skin the moisture it needs, but also boosts my skin's radiance and improves its texture. It can be used alone or paired with a serum.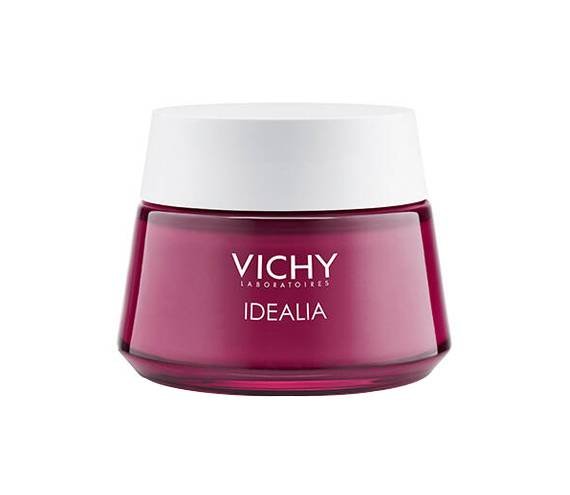 It's easy to notice the signs of a poor night's sleep on your complexion. Dullness, uneven tone, reduced skin elasticity and overall tired-looking features are a dead giveaway. I always try my best to get the recommended hours of sleep per night, but on shorter nights, it's nice to have a back-up plan. I tried this product on one of those dreaded sleepless nights and woke up to skin that felt soft and smooth without any dryness.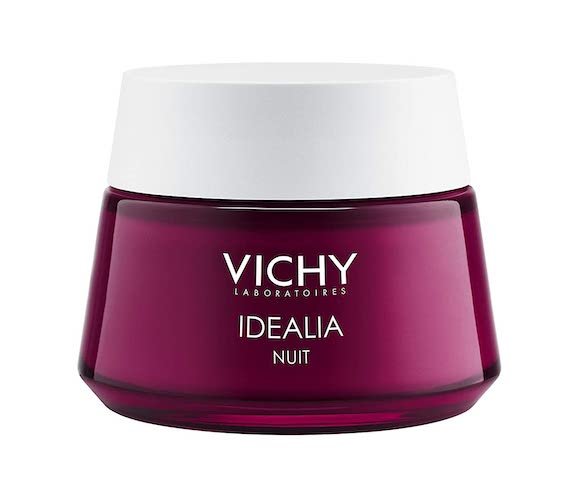 If you have very dry skin, it's important to use an ultra moisturizing cream. This rich face moisturizer provides 24 hours of hydration and all-day comfort without a greasy feel. My skin tends to get very dry in the fall and winter, so keeping it hydrated is essential for keeping my complexion looking its best and  allowing for smooth makeup application. I use Nutrilogie 2 both morning and evening on my face and neck, sometimes on its own for a natural glow or under my makeup.


Photo: Chaunte Vaughn
Read More:
How Occlusive Ingredients Can Benefit Dry Skin
11 Cult-Favorite Skincare Products to Shop in 2021
Serums, Ampoules, Emulsions and Essences: What's the Difference?
Read more

Back to top