Review by a Reformed Picker: Vichy LiftActiv B3 Dark Spot & Wrinkles Serum
December 12, 2022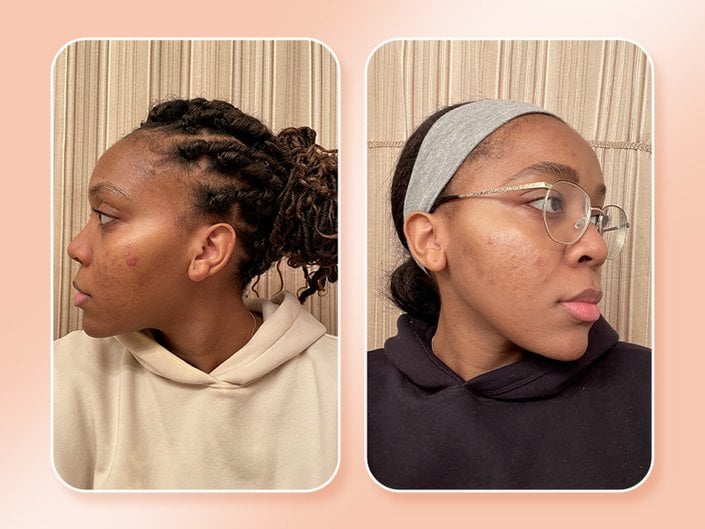 For years, I found myself uncontrollably stress-picking at my acne, which left me with an array of dark marks across my cheeks and forehead. Since giving up my life of picking at my face, I've been on the hunt for a product that could help fade the appearance of the dark marks and leave my skin glowing. Fortunately, I had the opportunity to try the new Vichy LiftActiv B3 Dark Spots & Wrinkles Serum, which was gifted to me by the brand for purposes of this review, — and it might just be the solution I've been looking for to improve my overall skin appearance.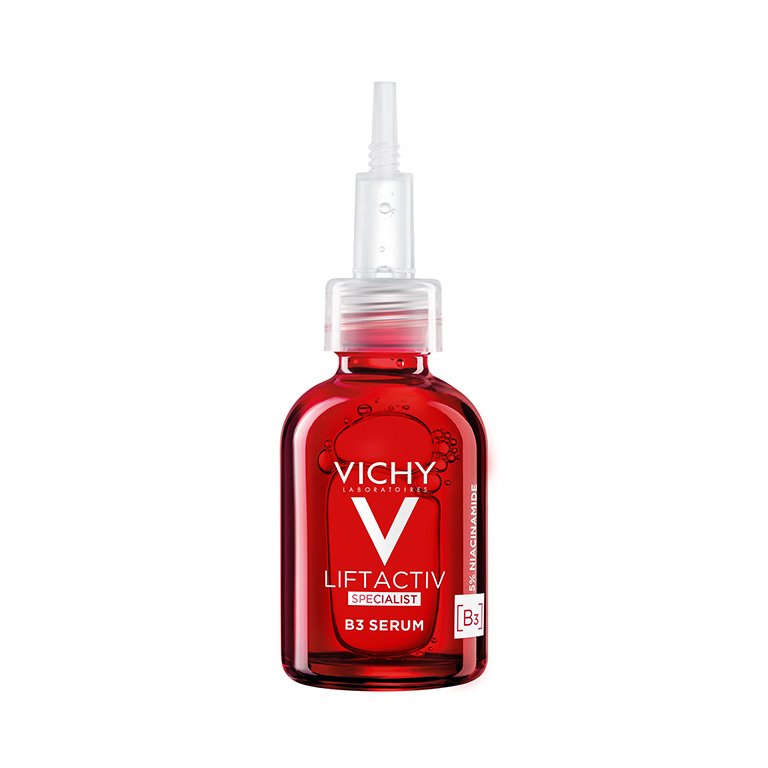 The Vichy LiftActiv B3 Dark Spot & Wrinkles Serum Formula
The B3 Dark Spots & Wrinkles Serum is a lightweight serum that reduces visible wrinkles and helps address dark spots with 5% niacinamide (B3) and tranexamic acid. With a unique resurfacing complex of glycolic acid, hepe, and urea, this serum works to help dark marks appear faded. With continued use, this serum works to reveal a more even-looking complexion.
My Review After Use of the Vichy LiftActiv B3 Dark Spot & Wrinkles Serum
Week 1
As I began incorporating the serum into my daily routine, I was really excited to see that it was a lightweight consistency. After cleansing my face, I used the applicator to squeeze about 3-5 drops on my fingertips. I lightly tapped it into my skin, and after a few seconds I found that it quickly absorbed without any stickiness. Following the directions, I began using it both morning and night, being sure to follow up with a moisturizer and SPF in the morning.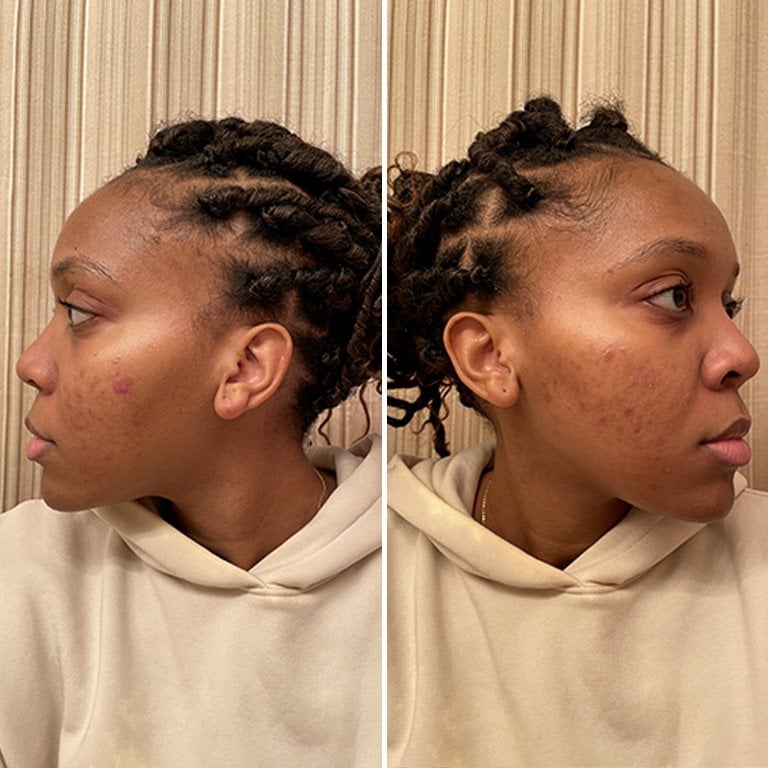 Week 4
It was at this point where I began noticing some changes in the appearance of my skin.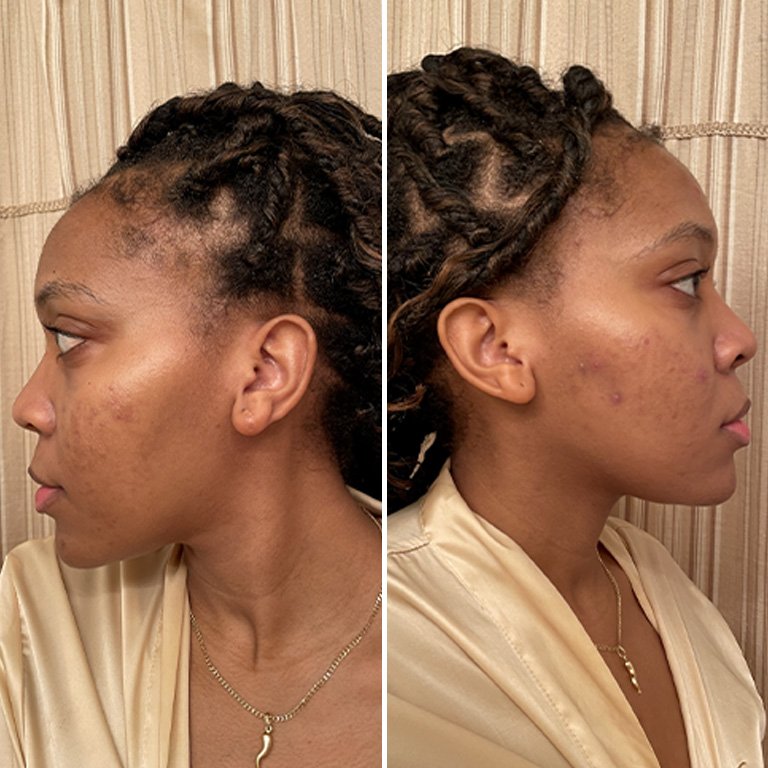 Week 8
Around Week 8, I noticed that my skin tone had evened out quite a lot. The dark spots on my cheeks had visibly improved. I found myself reaching for my color corrector a lot less since my skin's appearance had improved so much! I even got a couple compliments on how my skin looked overall.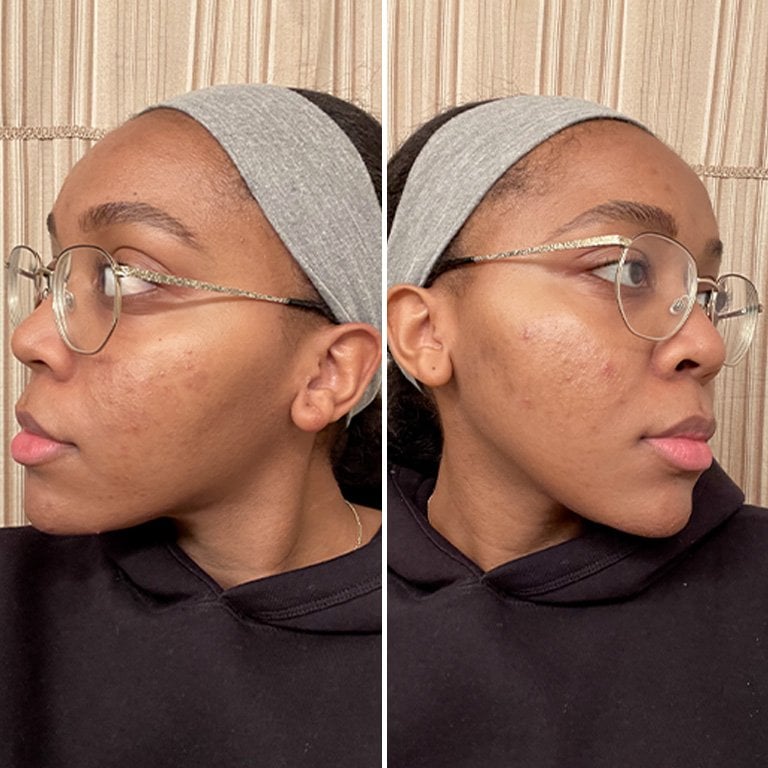 Final Thoughts
After two months of use, I can honestly say I see a difference in the overall look of my skin. As someone who has dealt with skin discoloration for most of their entire life, this serum has become a staple in my routine. While the look of my dark marks have improved in these past 8 weeks, I'm excited to see what it will look like after using it for a couple more months. Of course, you should always wear a sunscreen.
Photos: Kat Pierre, Design: Juliana Campisi
Read more

Back to top