I Tried It: Serum-Lovers Will Obsess Over Vichy's Minéral 89
January 31, 2022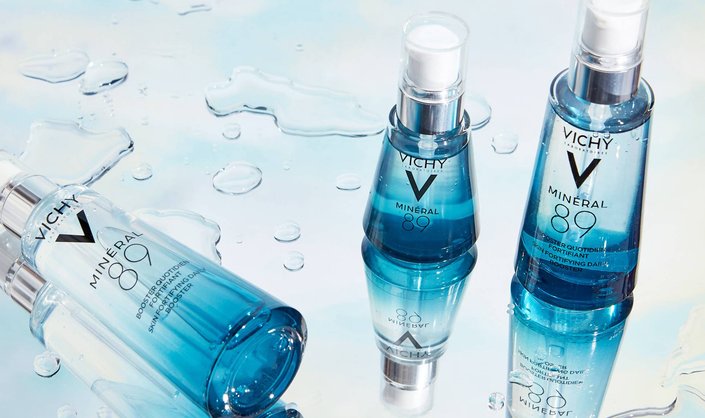 Vichy is known for its proprietary volcanic water, an ingredient that's rich in 15 essential minerals that help strengthen and protect the skin. As its name suggests, the Vichy Minéral 89 contains 89% volcanic water, plus the hydrating powerhouse hyaluronic acid. With a lightweight formula, it's become my go-to moisturizing serum for any season. To find out whether the formula is right for you, keep reading for my full review.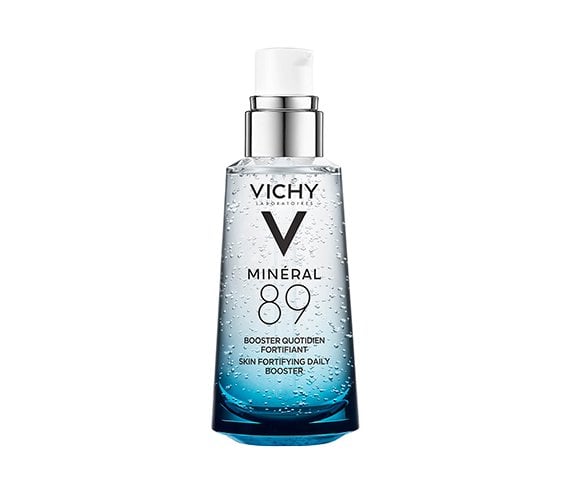 My Experience Using Vichy Minéral 89
Before even testing the product (gifted to me by the brand), I quickly became obsessed with its sleek packaging. It's housed in a glass bottle and features an elegant ombré blue design that instantly conjured up images of the bubbling French thermal waters used in its formula. 
I was equally as impressed with the product's texture upon first use. Many hyaluronic acid serums have a liquid consistency that I find makes it challenging to determine the right amount to apply. This moisturizer is different; it has a gel-like texture and easy-to-use pump, so I was able to quickly dispense two drops without worrying about wasting product.
After application, I found that there was no greasy or sticky residue left behind. Instead, I felt fresh and hydrated. Another pleasant surprise? It layered nicely under makeup and worked as a primer for my foundation.
My Results Using Vichy Minéral 89
A few weeks after incorporating the hyaluronic acid serum into my routine, I noticed that my skin felt more hydrated, plumped and toned. I would definitely recommend Minéral 89 to anyone looking for lightweight hydration, especially when transitioning your winter skincare once the temperature starts to heat up.
Photo: Chaunte Vaughn
Read More:
The Best Hyaluronic Acid Serums, According to Our Editors
What is Hyaluronic Acid? Everything You Need to Know About This Hydration Powerhouse
The Vichy Normaderm PhytoAction Deep Cleansing Gel Has Seriously Helped My Maskne
Read more

Back to top