3 Ways to Use A Targeted Multi-Masking Routine
August 30, 2016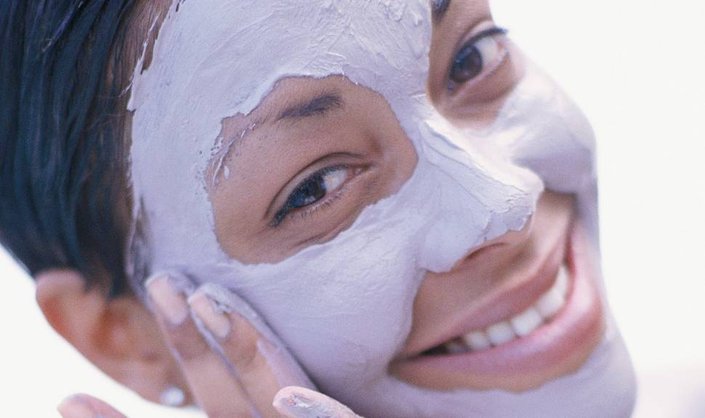 It's no secret we're huge fans of face masks at Skincare.com. From using sheet masks to keep our skin hydrated during a long flight to using overnight masks that get to work while we snooze, masking is by far one of our favorite ways to care for our skin. But, of all the ways to mask, one of our favorite techniques—and one that's been getting major buzz—is multi-masking. Created to address multiple skin concerns, multi-masking lets you maximize your face mask routine. While everyone talks about the traditional way to use multi-masking, what if we told you there were actually additional ways to try this technique? Keeping reading to discover three ways to use a targeted multi-masking routine with SkinCeuticals masks in order to create your most customized regimen yet!
First things first, let's meet the masks: 
Zone Multi-Masking
The most traditional way to use multi-masking, applying face masks to unique zones allows you to address multiple skin care concerns at one time. So for instance, if you experience congested, clogged pores on your nose reach for the clay mask and for dry, dehydrated cheeks use the gel mask. You can use as few or as many masks as you like.
Layer Multi-Masking
This technique involves using one mask at a time, but in succession. Let's say you want to decongest your pores but then hydrate your skin. First, use a clay mask to help unclog pores and then grab the replenishing sheet mask.
Alternating Multi-Masking
Sometimes there's no time to use multiple masks in one day, and that's where this technique comes in and traveling is a great time to use it. The night before you jet set, use the clay mask to ensure there are no impurities lingering on your skin's surface before the flight. The next day, when you land, use the Phyto Corrective mask to cool and calm the skin.
Simply put, there's no right or wrong way to multi-mask! Have fun, experiment, and get ready for your best-looking skin ever. 
Read more

Back to top