The Hair Removal No One Wants to Talk About: Top Strategies for Getting Rid of Facial Hair
October 13, 2017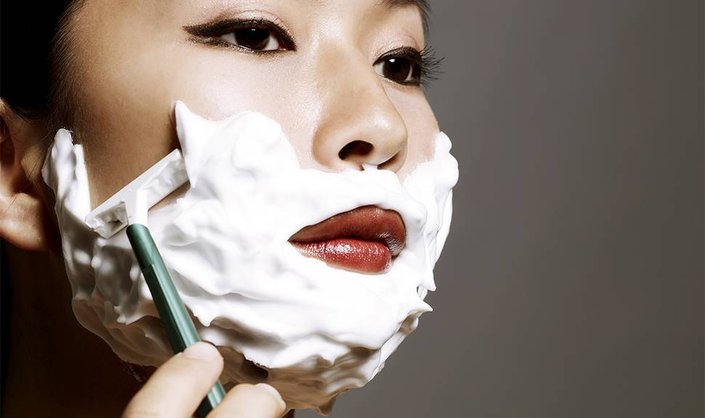 Hair can be finnicky. If you don't wash it enough, it can become limp, oily, and smelly. Wash it too much and you risk stripping hair of essential oils that contribute to its overall health. Then there's the matter of hair growth: it's either too fast, too slow, or not happening at all. More commonly, though, hair can grow in places many women would rather not deal with or admit. Yes, we're talking about facial hair.
It may be an all-too familiar experience. You get up and go about your day, only to pass your reflection in a specific light that reveals tiny hairs dotting chin. Or maybe you're trying on a new foundation, which covers up your blemishes but reveals some tufts of peach fuzz sprouting around your upper lip. Either way, if you count yourself among the number of women looking to kick facial hair to the curb, you've come to the right place.
All (ok, most) problems have a solution, so the good news is there's a few ways in which you can tackle your facial hair. Whether it's an in-office procedure or a quick fix at home, there are plenty of ways you can keep your facial hair in check. To learn about the most common facial hair removal techniques, head over to this link on Hair.com!
Read more

Back to top