How Coronavirus Is Affecting Dermatologist and Spa Appointments
July 02, 2020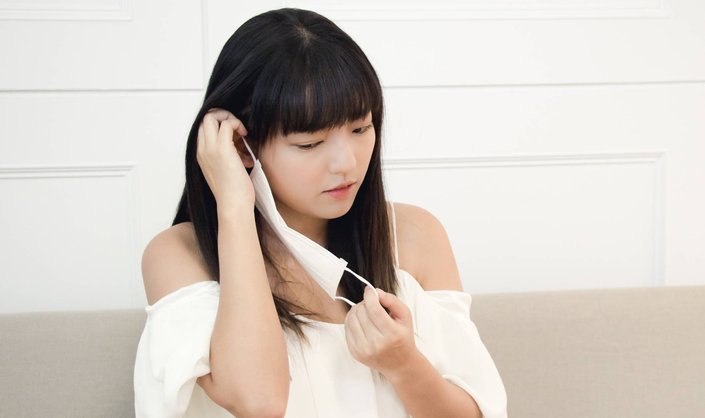 With dermatology offices and spas closed due to COVID-19, we've spent the past few months DIYing facials, masking like nobody's business and navigating the occasional telemedicine appointment. Needless to say, we couldn't be more excited that offices are now reopening. For the safety and health of both patients and skin-care professionals, however, appointments will be a bit different than we remember. 
To find out what to expect, Dr. Bruce Moskowitz, an oculoplastic surgeon at Specialty Aesthetic Surgery in New York City, recommends consulting with the practice or spa before your appointment. "Patients should inquire about what their visit will look like and if they are unsure whether the proper measures are in place, ask questions," he says. " If you still feel unsure, then go elsewhere." 
Below, Dr. Moskowitz, along with other skin-care experts, share what changes their practices are making to ensure the health and safety of everyone involved. 
Pre-Screening
Dr. Moskowitz's practice is pre-screening for coronavirus symptoms before patients come in to reduce the possibility of transmission. Dr. Marisa Garshick, a board-certified dermatologist in New York City, says that you may also be asked about your travel history as part of the pre-screen process.
Temperature Checks
Celeste Rodrigues, esthetician and owner of Celeste Rodrigues Skincare in Beverly Hills, says that her clients can expect to have their temperatures taken upon arrival. "Anything over 99.0 and we will ask for you to reschedule," she says.
Social Distancing
Dr. Garshick says that the practice she sees patients at, MDCS: Medical Dermatology & Cosmetic Surgery, will try to avoid having patients sit in waiting rooms by bringing them to treatment rooms as soon as they arrive. This is why it's important to arrive on time and to check with the office before your appointment to find out if you need to be pre-screened or fill out any paperwork at home.
To help with social distancing, Josie Holmes, an esthetician at SKINNEY Medspa in NYC says, "similar to other businesses, we have chosen to limit the amount of people allowed in the spa, which means extended appointments, select treatment options and fewer staff availability in the beginning."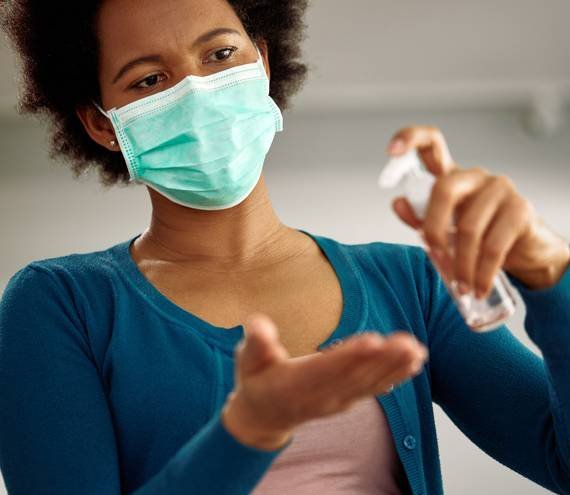 Guests and Personal Belongings 
You may be asked to come to your appointment alone and with few personal items. "Plus-ones, visitors and children will not be allowed in at this time," says Rodrigues. "We are asking that clients not bring in extra items such as purses and extra clothing." 
Protective Gear
"The doctor and staff will be in personal protective equipment, which may include masks, face shields and gowns," says Dr. Garshick. Patients should likely also expect to wear a face mask into the office and to keep it on whenever possible during treatment or an exam. 
Office Enhancements
"Many offices are also ensuring HEPA filter air purifying systems and some are also adding UVC lamps," says Dr. Garshick. Both may help mitigate the spread of germs and bacteria in offices. 
Appointment Availability 
"We will have rigorous sanitations throughout the day and in between each service," says Holmes. This is why you can probably expect there to be less appointment availability for the time being. Dr. Garshick adds that there might also be waitlists for appointments. "We will need to prioritize urgent skin cancer visits and surgeries or those on systemic medications as some of these visits may have been canceled or put on hold during the lockdown," she says.
Photo Credit: Shutterstock
Read More: 
I Stopped My Laser Hair Removal Because of Coronavirus — Now What?
How One Dermatologist Is Conducting Skin Cancer Screenings While Social Distancing Is in Effect
The Dermatologist-Approved Nighttime Skin-Care Routine You Need to Try
Read more

Back to top