How to Improve Uneven Skin Texture
September 24, 2020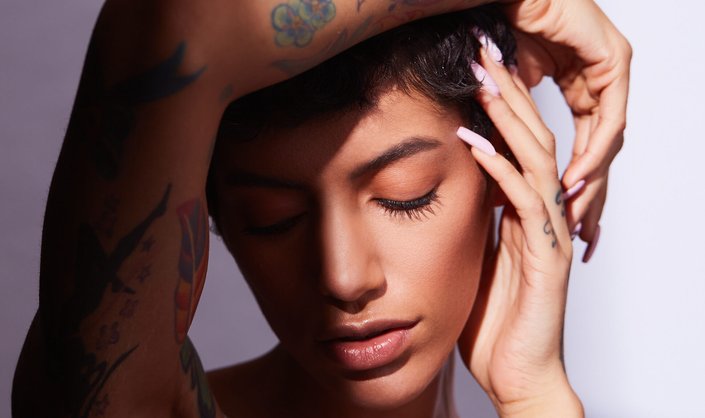 Although we were all born with baby soft skin, years of exposure to environmental aggressors, sun damage and pollutants can take its toll and leave us with an uneven, rough skin texture. This texture can appear rough and patchy, or dry and cracked. For help on how to improve facial skin texture, we tapped board-certified dermatologist and Skincare.com consultant Dr. Elizabeth Houshmand. Check out her best tips for addressing this common skin concern.
What Causes Rough Skin Texture?
It may seem like your rough skin came out of nowhere, but there are a few reasons as to why it could be appearing more often than usual. "Dead skin cell buildup, chronic sun exposure and oversized pores" can impact your skin's texture, says Dr. Houshmand "Aging can also make the skin look duller. Factors such as smoking may also contribute, and other medical skin conditions — such as eczema and dry skin — can severely affect skin tone and texture." 
How to Get Rid of Texture on the Face
Having a daily routine to prevent textural skin changes is vital. Below, you'll find steps you can add to your daily regimen to even out the look of your skin's texture.
Tip #1: Use a Broad-Spectrum Sunscreen
Dr. Houshmand suggests using sunblock to help protect against wrinkle formation caused by high amounts of sun exposure. "Slather on the sunscreen!" she says. "Sunscreen is critical. This may be the most important product you use." As you get older, it becomes harder for your skin to repair itself naturally. Over time, UV damage can take a significant toll on your skin. So, we recommend opting for a formula that will both protect and camouflage your skin — like the CeraVe Tinted Mineral Broad-Spectrum Sunscreen SPF 30.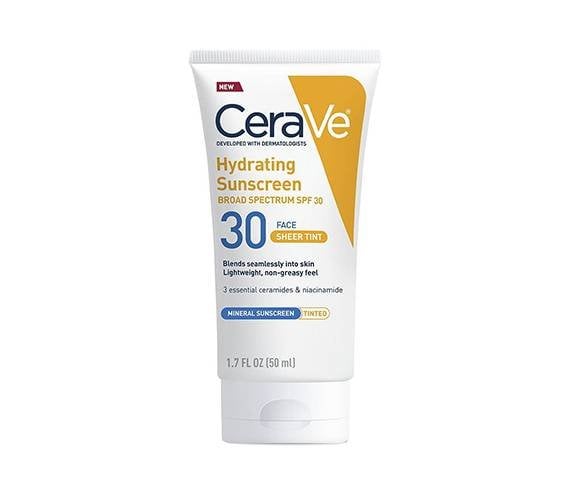 Tip #2: Exfoliate
Exfoliation is one of the best ways to improve your skin's texture and tone, and it's something all of us can easily do at home. "Your complexion looks radiant when it's smooth enough to reflect light," Dr. Houshmand says. "Exfoliating will help remove dead skin cells from the outer layer of your skin. By your 20s, your cell turnover slows down, and between 30 and 40, that rate slows down even more." She suggests using chemical peels for even deeper exfoliation. "You can use a light, at-home peel. For a more aggressive treatment, you can visit your dermatologist, where they work to improve and smooth the texture of your skin by removing the damaged outer layers." Try the TULA So Poreless Exfoliating Scrub at home that will help gently slough off dead skin from the surface without stripping your face.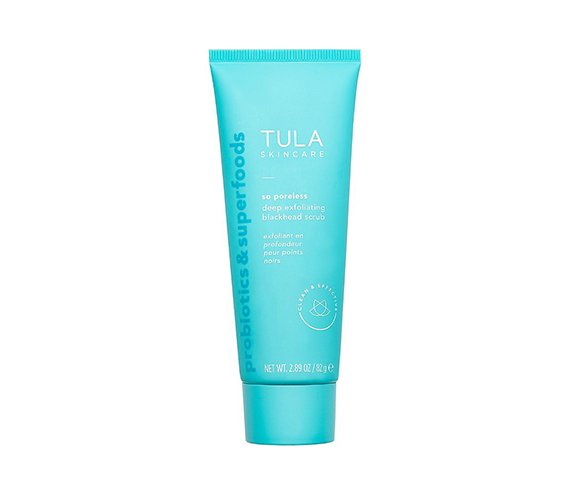 Tip #3: Add Oils and Antioxidants to Your Routine
Dr. Houshmand says antioxidants like vitamin C should always be included in a daily skin-care routine. "Vitamin C helps to improve the skin's texture by defending the skin against environmental damage, all while reducing the appearance of age spots. Incorporating vitamin C into your routine can help to keep your skin looking vibrant and bright. My personal favorite is the SkinCeuticals C E Ferulic with 15% L-Ascorbic Acid" 
She also recommends incorporating face oils into your nightly routine. "If you have dry or irritated skin, adding extra moisture from a face oil can help," she explains. "It can also help to ease a rough texture."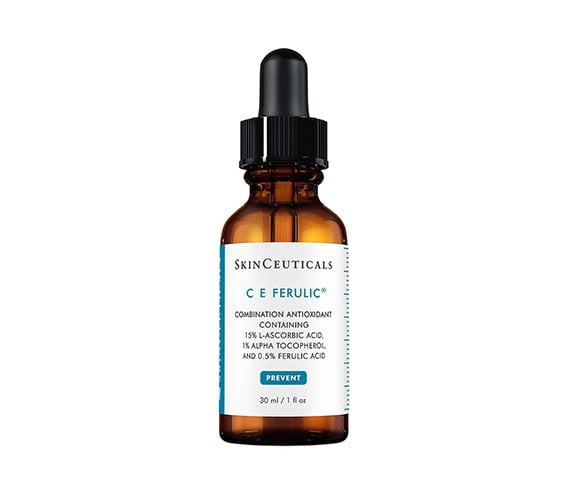 She also recommends incorporating face oils into your nightly routine. "If you have dry or irritated skin, adding extra moisture from a face oil can help," she explains. "It can also help to ease a rough texture."
Photo Credit: Chaunte Vaughn 
Read More:
Oily T-Zone? Here's How to Deal
Unpoppable Pimples Are a Thing — How to Address Them, Ahead
7 Ways to Wake Up a Tired-Looking Face
Read more

Back to top