A Personalized Skincare Routine for Your Skin Type
November 15, 2021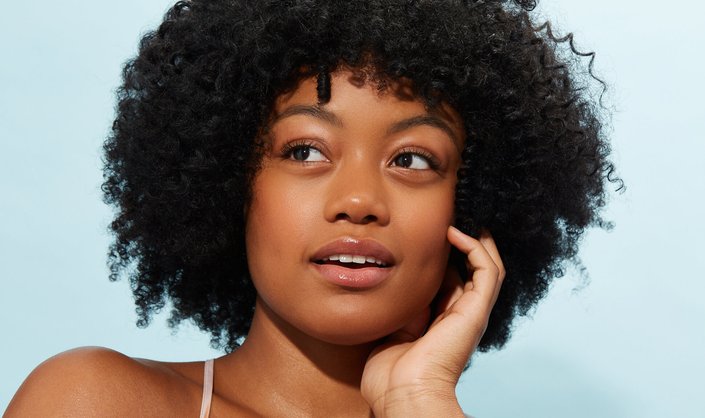 With so many skincare products available (and more launching each month), it can be difficult to narrow down which products will work best for your skin type, and even harder to know what products will work well when combined with each other. That's why we've curated three easy regimens tailored to dry, oily and combination skin types, each with no more than four products (just add sunscreen!). Keep reading for your sample skincare routine.
If You Have Dry Skin…
Focus on moisturizing ingredients, such as hyaluronic acid, glycerin and ceramides. We recommend avoiding drying alcohols and steering clear of fragrance, especially if your skin is on the sensitive side. 
This ceramide-rich cleanser helps reinforce your skin's natural moisture barrier and has no harsh lather. The soothing, fragrance-free formula whisks away the day's makeup and grime without stripping your skin.
Hyaluronic acid draws moisture into the skin, minimizing fine lines and making it appear plump and dewy. The addition of peptides and vitamin B5 in this serum softens skin.
Because hyaluronic acid attracts moisture, it's important to seal it in with a hydrating cream on top. This one is non-comedogenic, meaning it won't clog your pores, and it contains a host of nourishing ingredients, including glycerin, niacinamide and ceramides.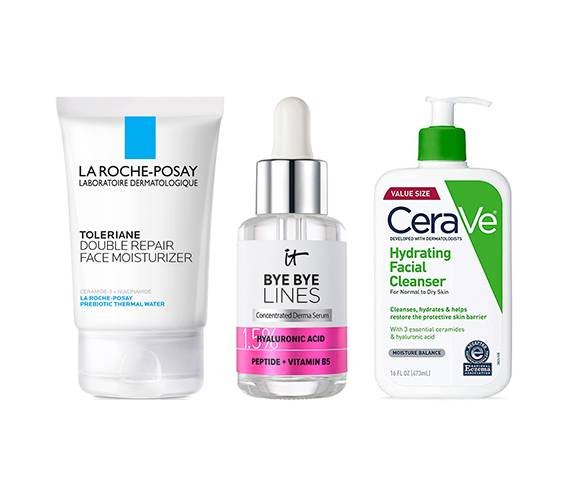 If You Have Oily Skin…
Oil-free, non-comedogenic products are non-negotiable if you have oily skin. We suggest opting for lightweight gel moisturizers rather than thick creams.
With a blend of salicylic acid and zinc, this cleanser washes away excess oil and pore-clogging buildup that could lead to acne. In clinical trial results, 93% of participants noticed their skin looked more matte after just one use of this face wash.
Vitamin C serums are known for evening out skin tone and fighting against free radical damage. This one contains silymarin for increased protection against environmental stressors and salicylic acid to gently exfoliate.
No matter how oily your complexion is, it's still important to moisturize. Just choose a lightweight, oil-free formula, like this watermelon extract-infused option from Glow Recipe.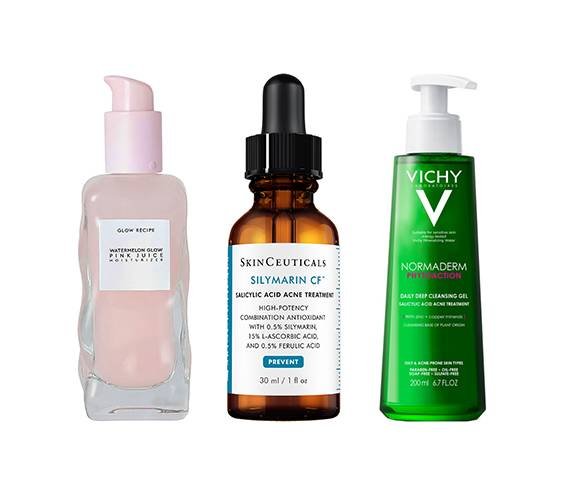 If You Have Combination Skin…
Combination skin can be tricky to care for, especially if you have very dry patches in some areas and lots of excess oil in others. Look for products that moisturize but aren't too heavy, and gentle exfoliants that will unclog pores and polish away dead skin cells.
Save the exfoliation for your toner and choose a gentle, fragrance-free cleanser that cleans your skin without stripping it of its natural oils.
Remove pore-clogging impurities and dead skin cells with this mildly exfoliating toner. Glycolic acid evens skin tone and gets rid of dry, flaky patches.
This soothing serum helps your skin's natural moisture barrier recover with vitreoscilla ferment, a nutrient-rich bacteria found in Vichy's signature volcanic water. It also contains niacinamide to calm the skin and boost moisture retention.
This cooling, fragrance-free gel feels light as air on the skin but imparts a healthy dose of hydration. It contains glycerin to draw in moisture and amino acids to help reduce shine, making it ideal for skin that flip-flops between extra dry and extra oily.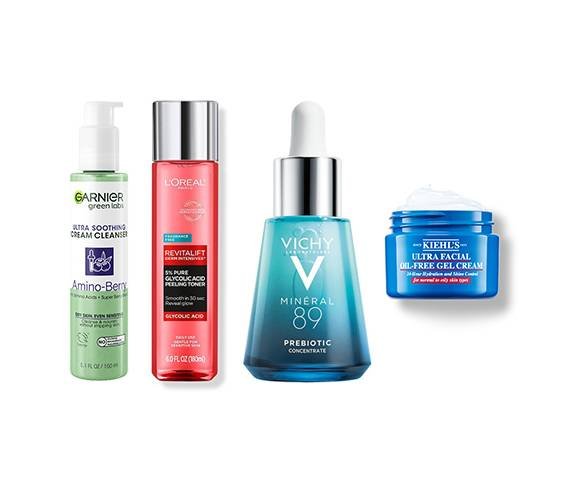 Photo: Chaunte Vaughn
Read More: 
6 Glycolic Acid Toners for Smooth, Glowing Skin
A Simple Men's Acne Routine for a Well-Balanced Complexion
How To Tell If Your Natural Moisture Barrier is Damaged — And What to Do About It
Read more

Back to top