Easy Ways to Make Your Skin Glow Instantly
June 07, 2017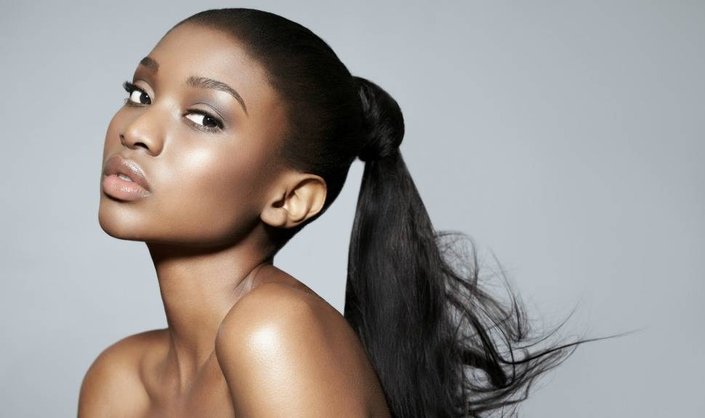 We all want skin that glows, and while achieving radiant-looking skin is no easy feat, there are ways to fake glowing skin in a pinch. Curious to know what they are? You're in luck! From spritzing on face mist to dabbing facial oil on your cheekbones, we're giving you a breakdown of five easy ways to achieve a glowing complexion in no time flat!
1. SPRITZ ON FACE MIST
Face mists are a go-to product to have on hand year-round, especially during the hot and humid summer months. Not only do they feel hydrating and refreshing on the skin, but many of them can also leave behind a fresh, dewy glow after just a few spritzes. Income: Vichy Mineralizing Thermal Water. Your skin will look temporarily dewy and hydrated with a glow that's not overdone but just right. Easy as spritz-spritz-spritz.
2. ACCENTUATE YOUR FEATURES WITH FACIAL OIL
We all love a good multi-purpose product, especially one that can be used from head to toe. Oils are a great way to keep a wide variety of areas on your body glowing and hydrated—plus, many are gentle enough to use even on the face, like Kiehl's Superbly Restorative Argan Dry Oil. Infused with Moroccan Argan Oil, this instantly-absorbing oil can be used on both facial and body skin to leave behind a radiant, healthy-looking sheen. Rub onto your legs before heading out in that sundress or press into the face after cleansing—you'll be glowing in no time at all!
Have a beauty blending sponge handy? We're sharing a brilliant facial oil hack that can accentuate your face in less than 10 seconds, here!   
3. INVEST IN SELF-TANNING FORMULAS
We steer clear of sun bathing to avoid unwanted skin damage, but that doesn't mean we have to give up a sun-kissed glow from head to toe! Luckily, there are plenty of self-tanning products out there to help us get the bronze look we want without compromising our skin's health and appearance. Bronzing towelettes like L'Oreal Paris' Sublime Bronze Towelettes for Body are an easy, mess-free way to get glowing body skin in the comfort of your home. After exfoliating, simply smooth the towelette evenly over your body—avoiding knees, ankles, and elbows—and wash your hands after use. Continue to use the towelettes until you've reached your desired level of tan.
For the face, a simple sweep of bronzer is a surefire way to fake a summer tan and glow. We love Urban Decay's Beached Bronzer, which comes in two shades to perfectly match your skin tone. If you prefer a product that is more long-lasting than makeup, reach for a gradual self-tanning gel like Lancome's Flash Bronzer Self-Tanning Face Gel.
4. USE AN ILLUMINATING HIGHLIGHTER
Incorporating an illuminating highlighter into your makeup routine is just about the easiest way to get that lit-from-within glow we all love so dearly. Simply grab a liquid highlighter, like Giorgio Armani's Fluid Sheer, and mix a few drops in with your foundation for all-over radiance. If you prefer to accentuate certain features on your face and chest— think: cheekbones, the bridge of the nose, brow bones, or collar bones, grab a brush and powder highlighter like—Urban Decay's Afterglow—and lightly dust it over the areas you want to show off. 
To discover more creative ways to apply highlighter, check out our highlighter hacks for better-looking skin, here!
5. HYDRATE WITH A MASK
Hydration is a key step in attaining radiant and healthy-looking skin. A simple way to boost the skin's hydration levels? Incorporate a hydrating mask! Try SkinCeuticals Hydrating B5 Masque. The deeply hydrating masque—enriched with vitamin B5—can help restore skin's optimal moisture balance and maintain a radiant, healthy-looking appearance. Sheet masks are also a great option to consider as they're typically soaked in fluid. Garnier's SkinActive Moisture Bomb Hydrating Sheet Masks are available in drugstores throughout the nation for less than three dollars a piece! These water-based sheet masks—infused with hyaluronic acid and pomegranate extract—can help soften and hydrate the skin while boosting radiance. Simply apply to the face, fitting the mask to your face contours, and leave on for around 15 minutes. Once you're ready, remove the mask and massage any excess product into your skin. 
Read more

Back to top