How to Use a Vitamin C Serum, Plus 6 of Our Favorite Formulas
April 06, 2023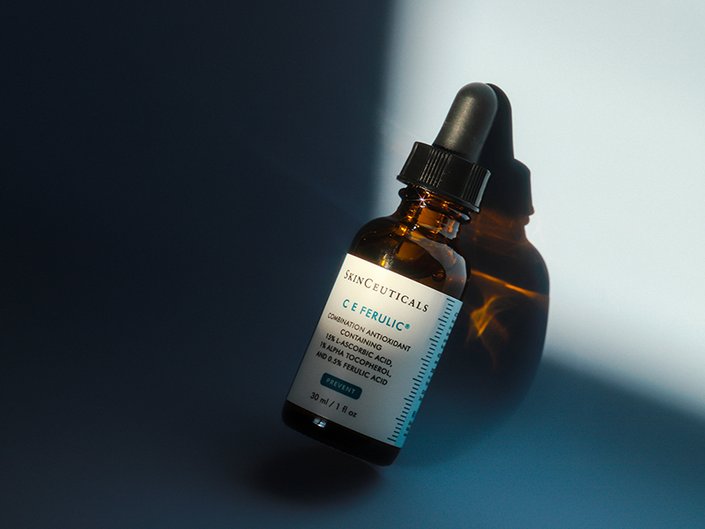 Vitamin C is one of the key ingredients to achieving glowing skin — and when paired with ingredients like retinol, it can also help fight signs of aging. Even if you like to keep your skincare routine minimalist, incorporating a vitamin C serum into your regimen is an easy step to boost your skin's radiance. Plus, there are a variety of potent options at every price point, from drugstore to higher-end formulas. Below, find out how to use a vitamin C serum, plus five of our editors' go-to formulas.
How to Use a Vitamin C Serum
Cleanse Your Skin
Before you apply your vitamin C serum, make sure your skin is freshly cleansed and towel-dried. This breakdown of cleanser formulas will help you find a formula that best suits your skin type.
Apply the Vitamin C Serum
You can apply your vitamin C serum morning or night, according to the product's instructions. Vitamin C is an antioxidant, which means it neutralizesfree radicals, so it can be especially beneficial to apply your serum in the morning.
Follow With Moisturizer and/or Broad-Spectrum SPF
If you apply your vitamin C serum in the morning, be sure to follow it with both a moisturizer and a broad-spectrum sunscreen to shield your skin from the sun. If you apply it at night, skip the SPF and just apply your moisturizer.
The Best Vitamin C Serums
This drugstore antioxidant serum contains 10% vitamin C to help visibly brighten your complexion, in addition to hyaluronic acid and ceramides which help soften skin and support your moisture barrier. Because it's non-comedogenic and allergy-tested, it's suitable for all skin types, including sensitive skin.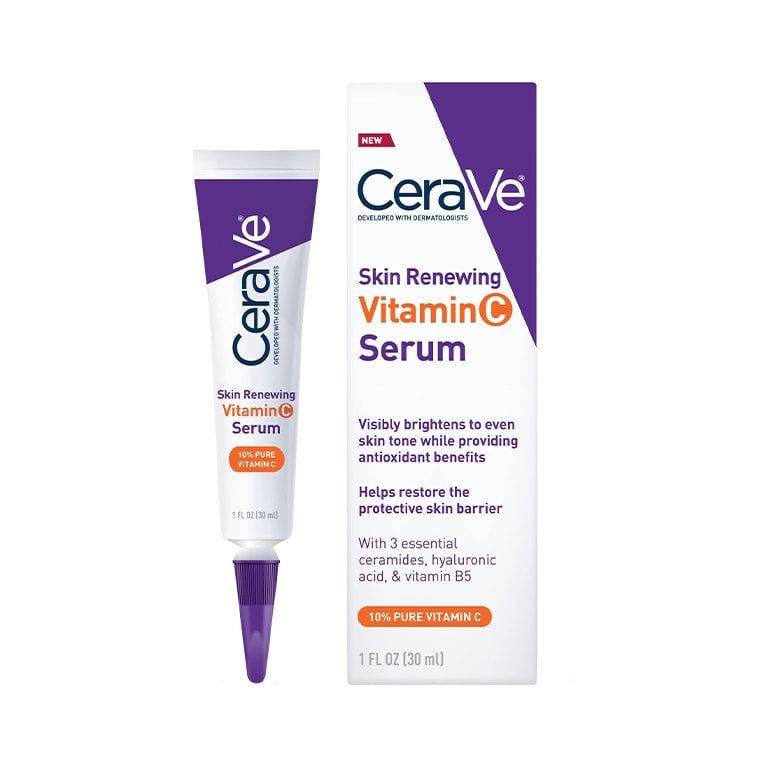 This serum, which is infused with vitamins C, E and salicylic acid, targets three signs of aging: fine lines, enlarged pores and uneven skin tone. It brightens, neutralizes the effects of free radicals and works to refine skin for a smoother, more youthful appearance overtime.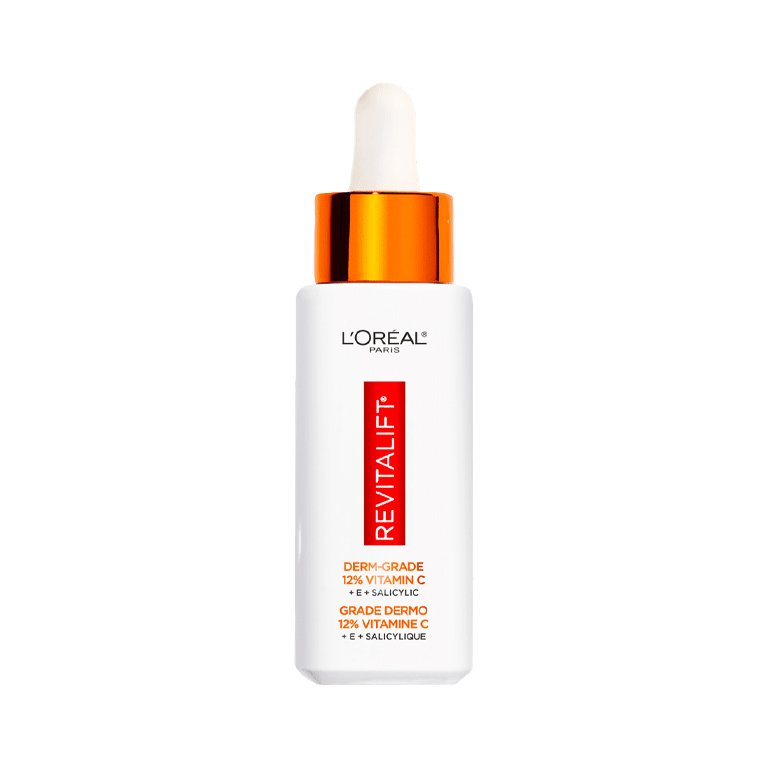 A cult-classic vitamin C serum, this product is designed to defend your skin against environmental irritants, brighten, firm the skin and improve the look of fine lines and wrinkles. The formula works with a potent combination of 15% vitamin C along with vitamin E and ferulic acid, a plant-based antioxidant that fights free radicals and stabilizes the effects of the vitamins C and E.
Made with 12.5% vitamin C and hydrating hyaluronic acid, this serum promises results fast. In fact, it visibly reduces fine lines in as little as two weeks and gives skin a firmer appearance overtime. You'll notice a glow with immediate use, though.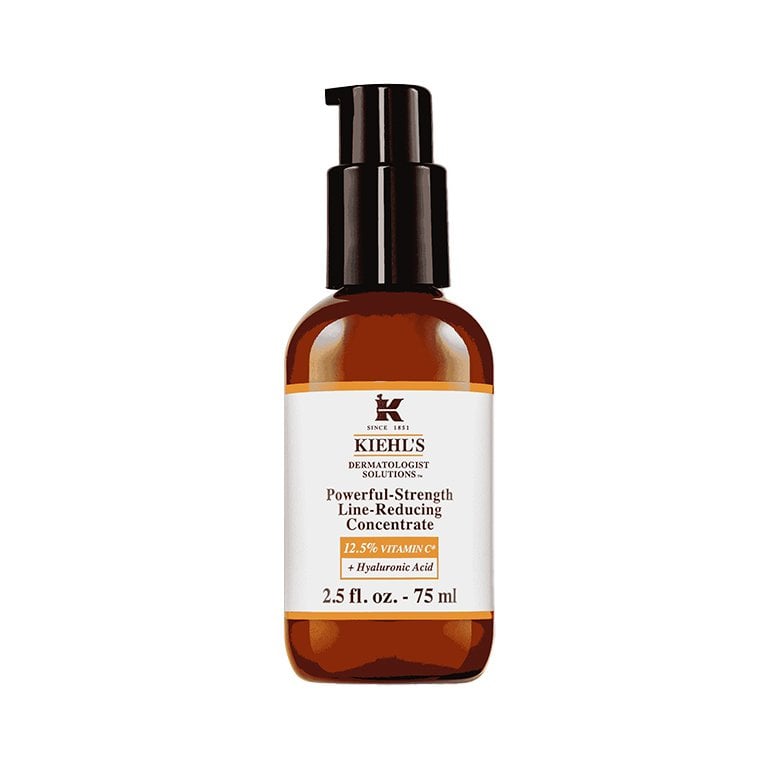 Banish dullness and discoloration with this 15% vitamin C serum. It provides visible brightening results in as little as 10 days and works for all skin types, including sensitive skin.
Boost your skin's radiance, soften the appearance of fine lines and even skin texture with this formula from La Roche-Posay. It's infused with vitamin C, salicylic acid and neurosensine, and is suitable for all skin types. Bonus: You can pick it up at the drugstore.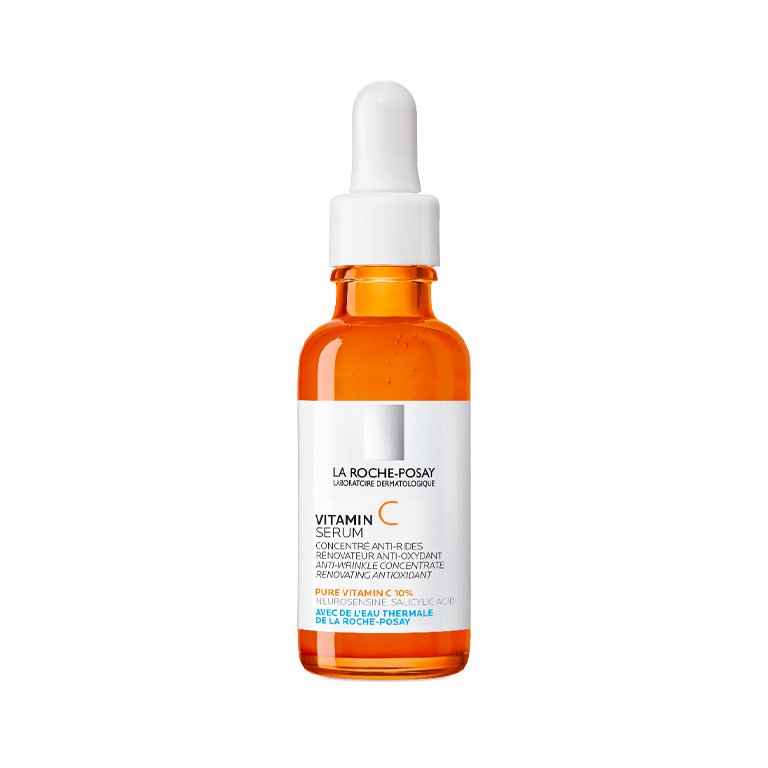 Editor's Note: When you buy select SkinCeuticals vitamin C serums in the month of April, you'll be automatically entered to win three bottles of a SkinCeuticals antioxidant of your choice or a $555 SkinCeuticals Flagship gift card for an in-office experience. Find out more here!
Read more

Back to top