4 Unexpected Ways to Use Micellar Water
December 30, 2016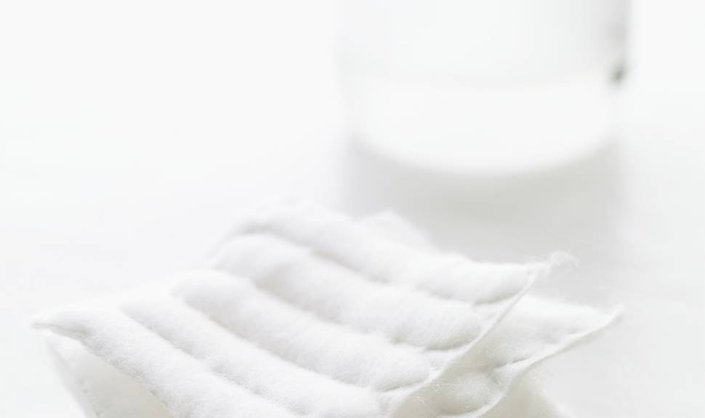 1. CLEAN YOUR MAKEUP BRUSHES
Makeup brushes can double as breeding grounds for bacteria, especially if they're not cleansed properly. Product buildup, oil, and germs transferred from your fingers can contaminate brushes and end up causing a breakout. To help ensure that fewer impurities are transferred onto your face, be sure to cleanse your makeup brushes weekly. Other reasons to clean your makeup brushes? Softer, residue-free bristles and better distributed product. If you don't have a brush cleaner handy, use micellar water for the job. Simply pour about two inches of micellar water into a bowl, dip in the bristles and swirl them around to release buildup. Use a paper towel to remove any lingering bits, and allow the brushes to dry completely on a clean hand towel.
2. WIPE AWAY YOUR COSMETICS MESS
Let's face it: Applying makeup in the morning while you're still half asleep can be a messy ordeal. I can't even count how many times I've accidentally dusted setting powder onto my vanity or dropped a brand new bronzer only to have glittery bits scattered all over my bathroom sink. If you ever find yourself with a makeup mess on your hands, reach for the micellar water. A micellar water-soaked cotton pad can help clean up most surface messes in a pinch.
3. REFRESH YOUR SKIN ON THE GO
When it comes to giving our skin a boost on the go, we normally whip out our favorite facial mists (Vichy Mineralizing Thermal Water, anyone?). If you've run out of facial mist and need a quick alternative, fill up a small spray bottle with micellar water. Since the formula doesn't need to be washed away, it offers a soothing boost and can actually help skin stay clean!
4. REMOVE MAKEUP STAINS
Notice some foundation stains on your collar before a big presentation? Try spot-treating the stain with a few dabs of micellar water. If it's a fresh stain on a cotton shirt, it might smudge off easily. (If your shirt is silk or any other delicate fabric, skip this hack!)  It goes without saying, but just to be safe: Don't replace micellar water for regular washes with detergent…please.
Ready to purchase some micellar water? Here are a few of our favorites!
Read more

Back to top