The #1 Skin Care Device You Need Now
January 09, 2017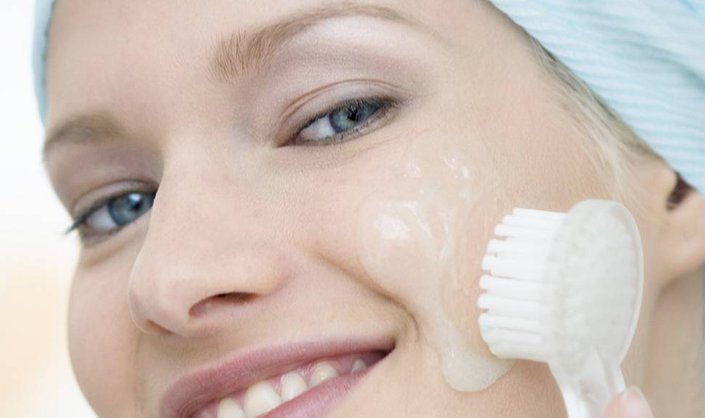 REASON #1: IT REMOVES MAKEUP UP TO 6X BETTER THAN HANDS ALONE
It's true. Clarisonic's facial brushes can remove impurities, sunscreen, and makeup six times better than hands alone. But if that sounds impressive to you, prepare for your jaw to drop even further. The brand's Smart Profile device—which can be used for facial and body skin—cleanses 11 times (yes, 11!) better than hands alone. Do you have any idea what that looks like for your skin? There's only one way to find out…
REASON #2: THERE'S MORE THAN ONE WAY TO USE IT
Think cleansed facial and body skin is the only perk of using a Clarisonic? Think again. There's way more than just one way to reap the benefits of this wondrous skin tool. To discover all of the nifty tricks you can try with your Clarisonic, read this! Spoiler alert: Neck massage, anyone?
REASON #3: THE DEVICES ARE UBER-PORTABLE
We're all busy. We've got people to see and places to go, which means a cleansing routine can (unfortunately) fall to the wayside…especially while traveling. One of the great things about Clarisonic devices is that most of them are both lightweight and compact, making it super easy to maintain a skin care routine on the go. Throw the Mia FIT or Mia 2 into your beauty bag and you'll never have an excuse not to cleanse again.
REASON #4: YOU CAN PAIR IT WITH VIRTUALLY ANY CLEANSER
According to Clarisonic, any non-abrasive cleanser can be used with their devices. In other words, ditch scrubs or cleansers with exfoliating beads or rough particles. Everything else—from gel to cream-based cleansers—should be fair game and can give you the results you're itching for.
Already have a Clarisonic? Click here to discover the top cleansers (for every skin type!) to pair with your device!
REASON #5: IT'S VERSATILE
All skin types, tones, genders, and ethnicities can benefit from the many Clarisonic devices and brush heads. Whether you have dry, sensitive skin, a full-blown beard, or pesky acne, there's a Clarisonic device, brush head, and cleanser (or a combination of the three!) out there for you!
Curious to learn more about sonic cleansing? Here's everything you need to know.  
Read more

Back to top