9 Summer Skincare Tips Dermatologists Swear By
May 27, 2022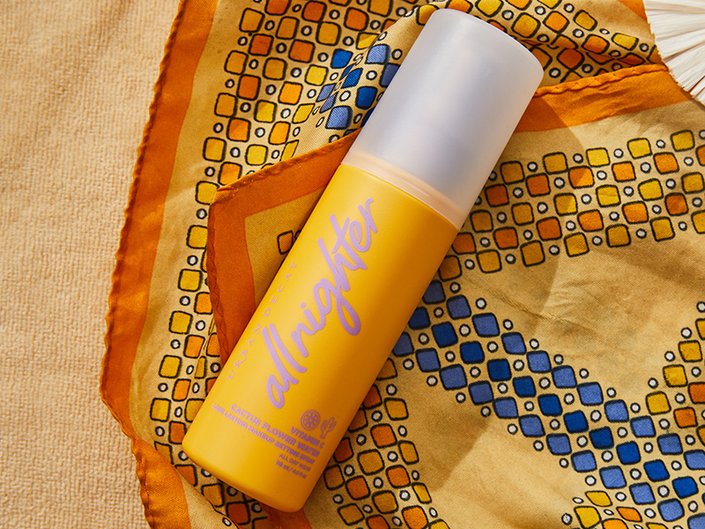 In the dog days of summer, extreme temps can cause excess oil production, clogged pores and breakouts — meaning it's important to take a serious look at your current skincare routine and potentially make some changes for the season. Find out how to adjust your current skincare routine and make it summer-friendly with help from Skincare.com experts and board-certified dermatologists Dr. Corey L. Hartman, Dr. Dendy Engelman, and Dr. Elizabeth Houshmand.
Shift Your Focus
"Changing seasons bring different weather conditions, which have an impact on your skin," explains Dr. Hartman. "Once the colder temperatures give way to warmer air, more intense sun and higher humidity, it's important to consider how these changes interact with your skincare routine. The focus should be less on hydration and more on sun protection and oil control."
Switch to a Lightweight Moisturizer
During winter, we often incorporate heavier moisturizers into our routines in an effort to keep our skin hydrated. Dr. Hartman tells us that you can leave these richer products behind as the temperatures rise.
"Warmer temperatures cause our skin to produce more oil and more sweat," he says. This increase in oil, sweat and humid temperatures can bring about clogged pores and acne breakouts. That's why Dr. Hartman says that oil-free or serum-based moisturizers can be more beneficial during the heat of the summer.
"Moisturizers should be light, non-comedogenic and contain a high concentration of water," he says. If you need a recommendation, we love the Lancôme Hydra Zen Gel Cream formulated with salicylic acid and plant extracts to reduce redness, dullness and fatigued skin.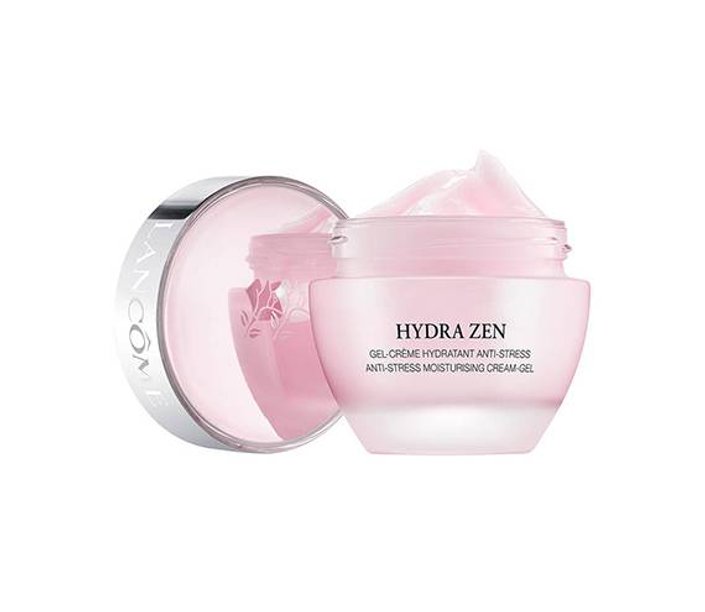 Don't Skip Toner
In addition to switching to a lighter moisturizer, Dr. Hartman suggests including a toner in your routine, especially if you get oily during the warmer months. "Toners formulated with hydroxy-acids, such as salicylic acid or glycolic acid, can keep oil production to a minimum and help keep blemishes and blackheads at bay," he explains.
We suggest trying the Kiehl's Milk-Peel Gentle Exfoliating Toner, which is ideal for sensitive skin, and is formulated with lipo-hydroxy acid to gently exfoliate the skin.
Don't get oily in the summer? Dr. Hartman says that your routine should be based on your skin type and your specific needs. "Each person should evaluate their skin type to determine what changes are key for them," he explains. "For example, while some skin will significantly ramp up oil production as the weather turns warm, this is not universal. Some people have dry skin year-round and therefore should adjust their product regimen less drastically."
Never Forget Sunscreen
According to the experts, it's important to apply it every single day. "One thing is for certain, everyone should be using a broad-spectrum sunscreen with SPF 30 to 50 every day of the year, but especially in the spring and summer," says Dr. Hartman.
He also suggests a double-duty moisturizer formulated with broad-spectrum SPF, like the SkinCeuticals Daily Brightening UV Defense Sunscreen SPF 30. "The benefits are numerous," Dr. Hartman explains. They include: "prevention of skin cancer and pre-cancers, protecting against the production of free radicals that contribute to wrinkles and premature aging, the development of sunspots and other pigment problems — to name just a few."
Be diligent with your application and don't forget your hands. "The thin skin on your hands wrinkles and pigments easily," says Dr. Houshmand. "So be sure to use sunblock on them daily."
Avoid Deep Chemical Peels
While you'll definitely want to get serious about SPF during the summer months, Dr. Hartman advises caution when considering other skincare products and treatments as your time outdoors increases. "While there are many different chemical peel options that consist of different active ingredients, one should take caution with deeper chemical peels," he says. "While more superficial peels are fine to be used during the summer, it is advised that deeper peels be avoided during periods of intense sun exposure because they can make a person more vulnerable to the effects of the sun during the peeling period. Skin is more susceptible to hyperpigmentation, irritation and photosensitivity while peeling."
Switch to a Lightweight Foundation
The last thing you want on a humid summer day is to feel like your skin is suffocating under heavy foundation. Not only that, but Dr. Engelman warns that wearing heavy cosmetics could cause unwanted side effects. "Too much product can cause buildup on the face and potentially lead to breakouts," she says. "Switching to lighter products will balance out the extra oil production in warmer months and leave your skin looking healthier."
Soothe Your Sunburn
While you should try to avoid sun damage at all costs, we understand that sunburns can still happen (and yes, it can happen even if you're simply sitting near a window). If you find yourself dealing with a painful sunburn, soothe your skin with chilled skincare products or aloe vera.
Dr. Engelman also recommends applying products that contain antioxidants in order to heal the damaged skin cells. Once your sunburn is no longer painful to the touch, reach for a vitamin C serum. "An antioxidant helps protect skin against free-radical assaults by neutralizing oxidative stress that can cause cell damage," says Dr. Engelman. "A vitamin C serum will be most effective in delivering to the cellular level."
Try applying the La Roche-Posay Pure Vitamin C Face Serum and follow up with a moisturizer to protect sun-damaged skin from additional dryness. Avoid re-exposure to sun by seeking shade, staying indoors and being diligent with your sunscreen application until your skin is completely healed.
You can also add an extra dose of vitamin C to your beauty regimen by incorporating a setting spray formulated with vitamin C, like the Urban Decay All Nighter Vitamin C Setting Spray. In addition to setting your makeup in place, it works to refresh your skin and brighten your complexion.
Exfoliate in Moderation
Exfoliating can remove pore-clogging dead skin cells and leave your face feeling smooth and looking more radiant. With that said, Dr. Houshmand warns against going overboard with exfoliation. "I have many patients who take this too far and end up stripping their skin of essential oils," she reveals. "It's best to exfoliate in the mornings before moisturizer, sunscreen and makeup application."
Drink Water
"Drinking enough water every day helps maintain the moisture balance of the body and skin, and can assist in detoxification," says Dr. Houshmand. "If you like your caffeine like me and can't start the day without coffee or tea, triple the amount of water you drink throughout the day to avoid dehydration."
Read more

Back to top