3 Social Media Sunscreen Trends That You Should Think Twice About
December 27, 2021
I don't know about you, but I've come across some of my favorite skincare tips, tricks and product recommendations while scrolling through social media. But this summer, I started noticing an alarming number of sunscreen trends that didn't quite seem skin-safe  on my feed. From skipping SPF altogether to tanning with baby oil and contouring with sunscreen, these are some of the social media sunscreen trends that made me think twice, plus some alternatives. 
DON'T: Contour With Sunscreen
On TikTok this summer, I saw social media influencers apply sunscreen on only the areas they want to highlight and skip it in the areas they want to bronze for a no-makeup contoured look.  
DO: Contour With Bronzer
No matter the season, it's always important to apply sunscreen to your entire face before putting on makeup. Instead of letting the sun's harmful UV rays do the highlighting and contouring for you, I recommend using the darker end of the NYX Professional Makeup Wonder Stick to contour around the perimeter of your face (jawline, sides of the forehead and underneath the cheekbones) and the lighter side to highlight the center of your face.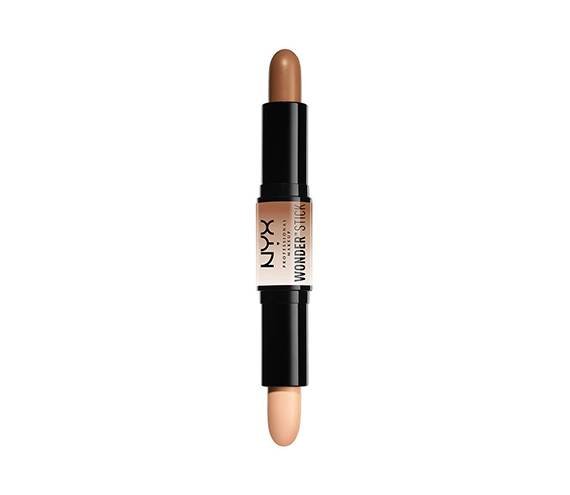 DON'T: Tan with Baby Oil and Bronzer
Another popular TikTok social media hack, creators have been crushing up powder bronzer and swirling it into bottles of baby oil before oiling up their limbs and basking in the sun. Unfortunately, baby oil does not provide SPF protection, which is a must if you are going to spend time in the sun.
DO: Apply Self-Tanner and Sunscreen
A safer alternative to basking in the sun with just baby oil is applying self-tanner and sunscreen when you are planning to be in the sun. The L'Oréal Sublime Bronze Self-Tanning Facial Drops are an excellent, fragrance-free choice for adding a gradual glow to your face while you're at home, by adding them to your moisturizer or serum. Just remember to use sunscreen on your self-tanned skin before you go outside and take other sun protection measures.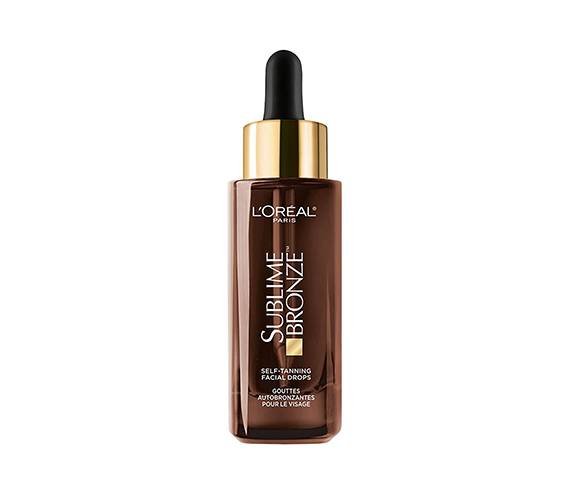 DON'T: Use Essential Oils Instead of Sunscreen
Lately, I've been seeing several  skincare influencers tout the benefits of applying essential oils to their skin instead of sunscreen. However, while sunscreens are FDA-regulated and offer SPF levels as high as 100, a 2010 study found that essential oils only offer SPF levels between only 1 and 8. According to the American Academy of Dermatology (AAD), dermatologists recommend wearing a broad spectrum sunscreen with at least SPF 30 every day to help protect your skin from the sun's harmful UVA and UVB rays. Additionally, the FDA only permits sunscreen products with an SPF of 15 or higher to state that they decrease the risk of skin cancer and early skin aging caused by the sun, when used with other measures. 
DO: Apply (and Reapply) Sunscreen
As noted, the AAD stresses the importance of using broad-spectrum sunscreen with an SPF of 30 or higher to protect against UVA and UVB rays. In addition, remember to wear protective clothing such as hats and long sleeves, stay in the shade and keep in mind that the sun's rays are strongest between 10 A.M. and 2 P.M. You should also apply sunscreen 15 minutes before going outside, and reapply at least every two hours, or more if you're swimming or sweating. Looking for a new SPF formula to try? I love SkinCeuticals Daily Brightening UV Defense Sunscreen SPF 30, a broad-spectrum hydrating sunscreen that contains tranexamic acid to help combat existing signs of sun damage.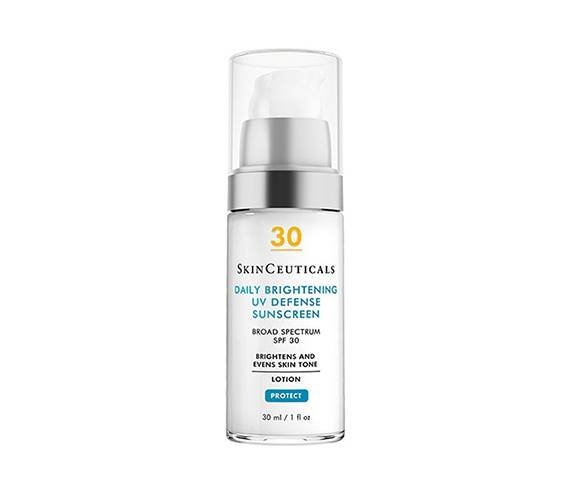 Photo: Chaunte Vaughn
Read More: 
Derm DMs: Does Sunscreen Prevent Tanning?
Our Favorite Sunscreens for Every Skin Type
How to Get a Streak-Free Self-Tan — Even on Tricky Areas Like the Hands and Feet
Read more

Back to top