The Lazy Girl's Guide to Glowing Skin
June 08, 2016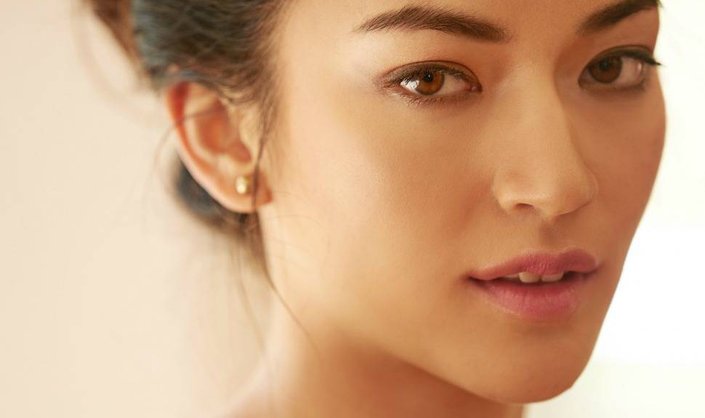 We all know how important it is to nurture our skin but truth is, some of us just can't be bothered to whip up a DIY face mask or partake in a 20-step skin care regimen day in and day out. The good news is that great skin can still be achieved—even with bare-bones effort. Below, tips to help you pare down your skin care routine so you can spend more time hitting the snooze button or binge-watching your favorite show. Warning: You may very well find a newfound appreciation for multi-tasking products. All you self-professed lazy girls out there, rejoice!
CLEANSE AND HYDRATE…AT THE SAME TIME
Most derms would agree that cleansing and moisturizing are two important steps in a solid skin care routine. Our skin is exposed to dirt and impurities every day, which—when paired with excess oil and dead skin cells on the skin's surface—can wreak havoc on our pores and lead to breakouts. Cleansing twice daily can help keep pores free from all that gross surface debris. Skin also needs to be moisturized on the regular to help it look healthy and feel soft and smooth. If you're in a hurry (or just don't want to buy two separate products), simplify this step by using a cleanser that also packs a moisturizing punch, like Vichy Pureté Thermale Foaming Cream. The creamy formula purifies skin, while also leaving it soft and hydrated.
TRY A CLEANSING BRUSH
If you're hankering after a super-thorough cleanse with minimal effort, grab a Clarisonic Mia 2. It's universal for all skin types, offers two speeds, and cleanses skin six times better than hands alone. A cleansing brush that does the dirty work for you? I'd say that's lazy girl-approved, for sure.
REMOVE YOUR MAKEUP AT NIGHT
Removing your makeup is an important step in a routine to keep pores clean and breakout-free. To cut back on time spent on your skin at night—we hear you, ladies–use a product like micellar water. Vichy Pureté Thermale 3-in-1 One Step Solution uses gentle micellar technology to cleanse skin, remove makeup, and soothe skin all at once. The lightweight formula—with cornflower extract, pro-vitamin B5, and Vichy Thermal Spa Water—dissolves impurities, detoxifies skin, and leaves it feeling fresh, soft, and cleansed. Simply apply it with a cotton pad over the entire face and eye area using sweeping motions. You don't even have to rinse!
USE SUNSCREEN EVERY DAY
No matter how lazy you are, applying sunscreen every day is a non-negotiable in a skin care routine—no excuses! Do not, we repeat, do not skip a sunscreen application, ever. Exposure to UV rays without protection can lead to premature aging of the skin—read: wrinkles, fine lines and age spots—which can make skin appear dull and tired. To help slow down the signs of aging, opt for a broad-spectrum sunscreen that works double or triple duty to boost radiance, provide UVA/UVB protection, and moisturize skin. We like SkinCeuticals Physical Fusion UV Defense SPF 50. It's formulated with zinc oxide, artemia salina, and translucent color spheres to provide an even, tinted finish that adapts to multiple skin tones.  
Read more

Back to top