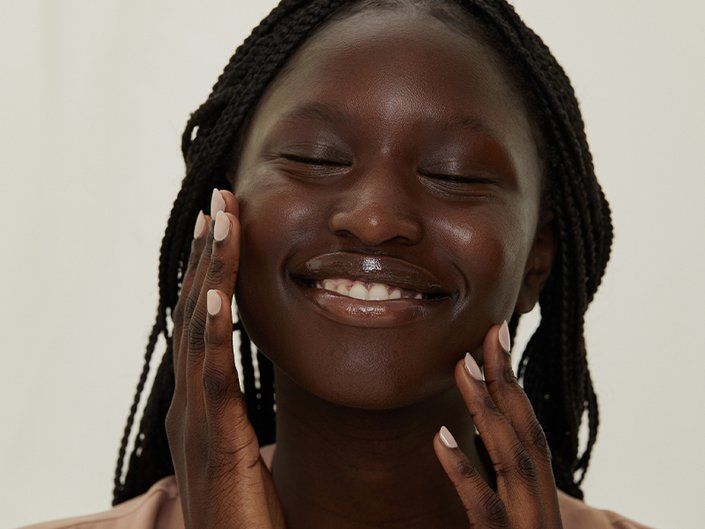 It doesn't take a skincare expert to know that washing your face is the fundamental first step to a good skincare routine, so chances are, you probably already have some familiarity with face cleansers. But have you ever stopped to think about why it's important to wash your face with a cleanser every day? Plus, how do you know if you are using your cleanser properly? To answer these questions and more, we tapped dermatology nurse practitioner Dr. Jodi LoGerfo and celebrity facialist Jess Bowers.
What Is a Cleanser?
According to Bowers, "a facial cleanser is a skincare product used to cleanse the face by removing makeup, dirt, oil, dead skin cells or anything else sitting on the skin." Sometimes referred to as a face wash or facial cleanser, it's typically a fluid substance, but it can also come in powder, gel or oil forms. "Over the years, the market of skin cleansers has evolved greatly," says Dr. LoGerfo. "Cleansing formulations are now mild and effective, removing dirt and oil as well as products from the skin, without being drying and irritating."
As established above, the main purpose of a cleanser is to remove impurities from the surface of the skin. "Facial cleansers contain detergents — surfactants that remove dirt and oil from the outermost layer of skin," Dr. LoGerfo explains. "These surfactants differ in their strength, characteristics and effectiveness depending on the product. They work by attracting oil, pollution, makeup, oil, dirt and debris so they can be washed away more easily."
How to Choose and Use a Cleanser
Cleansers can be formulated with a variety of different ingredients to target specific skincare concerns. For instance, "glycerin is one of the most common ingredients found in facial cleansers," says Bowers. "Glycerin is a humectant, which is a water-based substance that keeps the skin hydrated and minimizes water loss." Cleansers may also contain anti-aging ingredients such as retinoids, hyaluronic acid, ceramides and more.
There are also cleansers formulated especially for oily and breakout-prone skin types, which may include acne-fighting ingredients like salicylic acid and benzoyl peroxide. "Facial cleansing oils are sometimes used as well,' says Dr. LoGerfo. "They contain ingredients like jojoba oil, olive oil, ceramides, safflower oil, aloe vera, sunflower seed oil, glycerin, almond oil, green tea, vitamin E and hyaluronic acid. These can be helpful for skin that is very sensitive or dry."
Finally, you can use an exfoliating cleanser or a foaming cleanser. "Foaming cleansers are often good for oily and acne-prone skin because they can deep clean the skin, removing excess oil, dirt and grime," notes Dr. LoGerfo. "They can also help to evacuate pores, while effectively and thoroughly cleansing the skin."
As far as how to properly use a cleanser, the general rule of thumb is to cleanse twice a day — in the morning and in the evening. It will typically be the first step in your skincare routine, followed by toner, serums, moisturizer and sunscreen during the day.
Our Favorite Cleansers
If you struggle with dry skin, the CeraVe Hydrating Foaming Oil Cleanser might be the right face wash for you. Formulated for dry to very dry skin, it contains hyaluronic acid, ceramides and squalane to help maintain the skin's natural moisture barrier.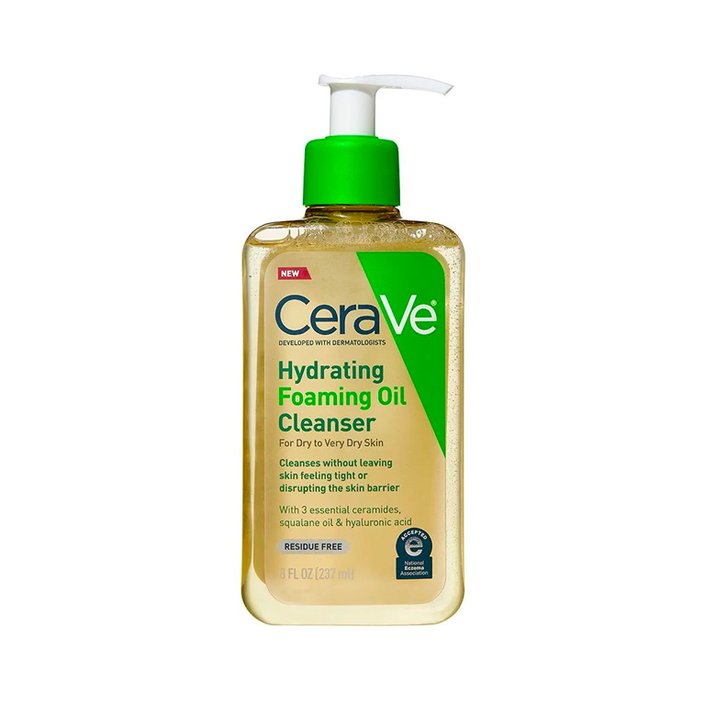 For oily skin types, an exfoliating powder cleanser like this one from Kiehl's is a great option. The detoxifying clay formula works to draw out impurities from the skin to reduce the appearance of pores and combat excess oil.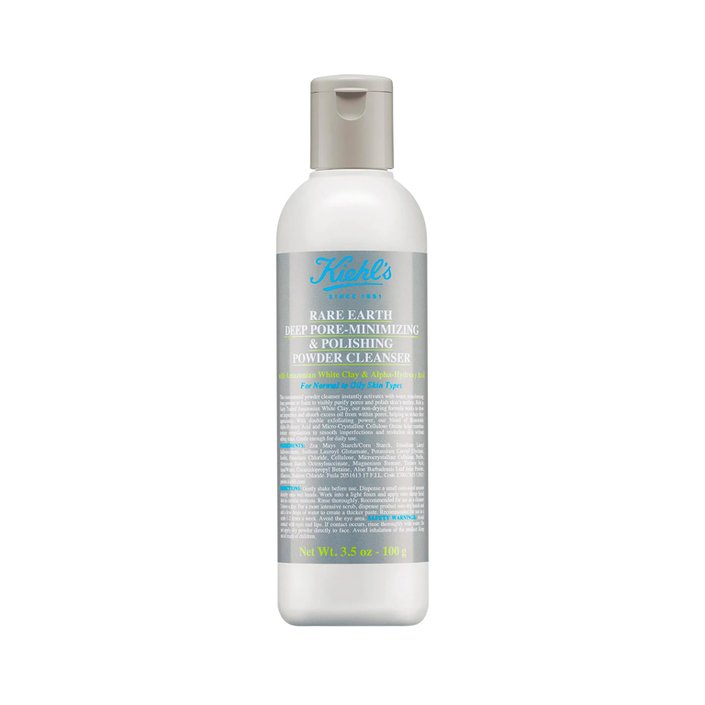 Target breakouts with the SkinCeuticals LHA Cleansing Gel, an exfoliating gel face wash that decongests pores for a brighter, smoother complexion. The formula features breakout-fighting skincare ingredients like lipo-hydroxy acid, glycolic acid and salicylic acid, as well as soothing glycerin.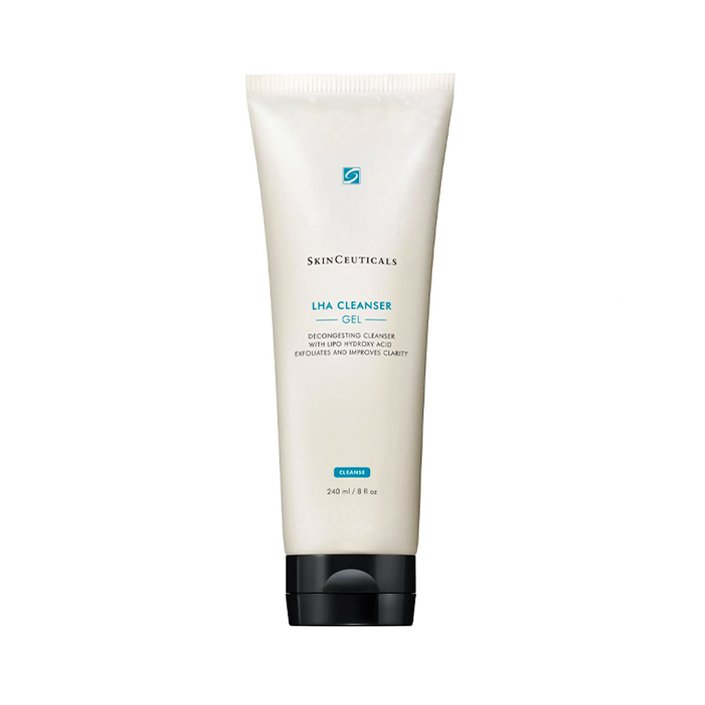 For a basic, everyday facial cleanser, we love the Youth To The People Superfood Cleanser. Branded a "green juice cleanser for your face," it's an antioxidant-packed face wash that contains kale, spinach and green tea. With a rich yet refreshing gel texture, it works to address pores, blemishes and skin dullness.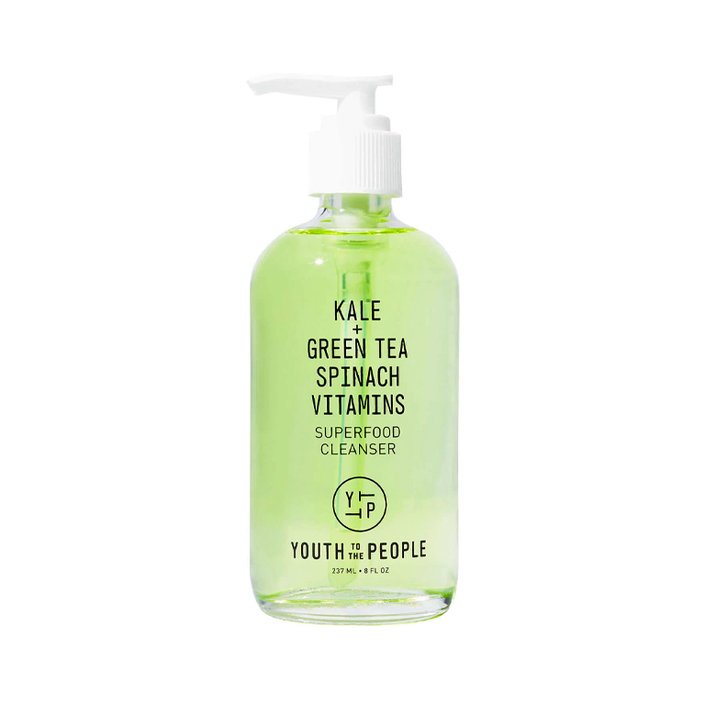 The Aesop Amazing Face Cleanser is a non-drying gel cleanser with a light, foaming consistency and a fresh, citrusy scent. Especially suitable for oily and combination skin types, it will leave your skin feeling refreshed and thoroughly cleansed.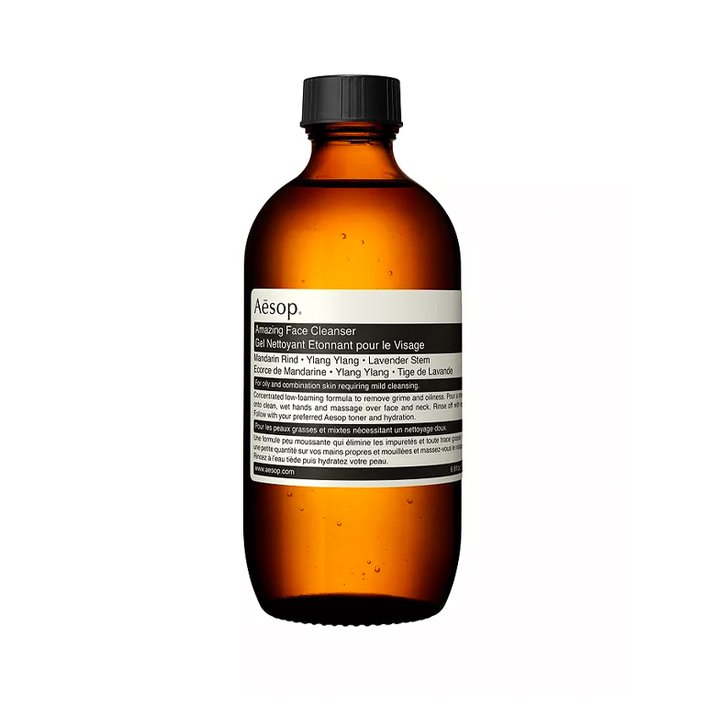 Back to top