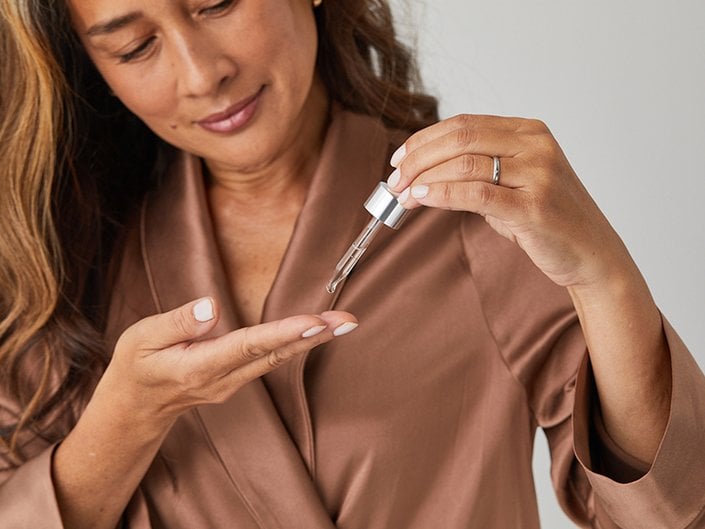 Glycolic acid is an alpha hydroxy acid (AHA) commonly used as an exfoliant in skincare products. Today, it can be found in many different types of skincare products, including cleansers, serums and gels, but the ingredient — most commonly derived from sugar cane juice — has been around for more than 20 years. Tomatoes, pineapples, sour milk and papaya also contain the fruit acid.
What Does Glycolic Acid Do?
This chemical exfoliant works to brighten complexion, minimize the appearance of fine lines and smooth out rough texture by chemically removing layers of dead skin cells that live on the surface of your skin.
"It's a small molecule, and this is important because it helps it to penetrate deeper into the skin and work more effectively," says Dr. Michele Farber, a board-certified dermatologist at the Schweiger Dermatology Group and Skincare.com consultant.
The ingredient is also great for fading dark spots, according to Dr. Michael Kaminer, a board-certified dermatologist based in Massachusetts.
How to Incorporate Glycolic Acid Into Your Skincare Routine
There are a variety of ways to incorporate glycolic acid into your skincare routine as it comes in cleansers, serums, toners and even peels. Currently, in-office glycolic acid peels are becoming increasingly popular, especially for those with acne, since the ingredient is relatively mild compared to other acids commonly used in chemical peels.
"If you [your skin type] are more dry, a lower percentage product, around 5%, or one that washes off will be more tolerable," says Dr. Farber. "A higher percentage (closer to 10%) that's a leave-on can be used for normal to oily skin." If you're unsure how your skin will tolerate this ingredient, check in with a board-certified dermatologist for advice. Your doctor can also tell you how many times a week to incorporate glycolic acid into your routine.
Editors' Favorite Skincare Products With Glycolic Acid
This overnight cream from SkinCeuticals is formulated with 10% glycolic acid, so per Dr. Farber's recommendations, it's more suitable for those with normal to oily skin. Apply a pea-sized amount to your face and neck before you go to sleep to help promote cell turnover and achieve glowy, even skin.
Similar to the SkinCeuticals cream, this is an overnight, leave-on treatment that works to give you brighter, smoother-looking skin. It also helps improve the appearance of dark spots. It is formulated with a blend of AHAs, including glycolic acid and lactic acid.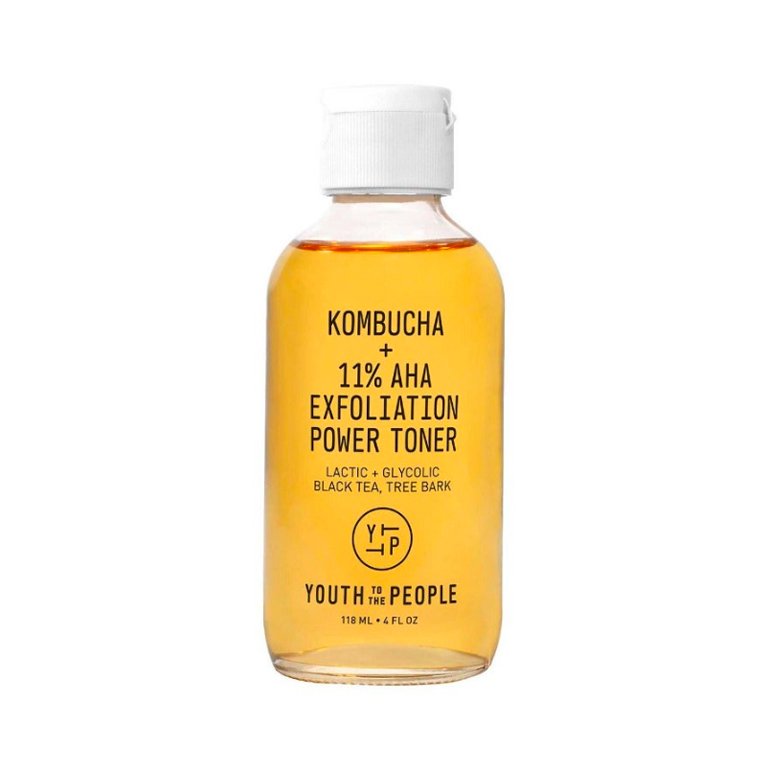 The L'Oréal Paris Revitalift 3.5% Glycolic Acid Cleanser contains a milder concentration of the powerhouse ingredient, so you may be able to use it in the morning and the evening. It features glycolic acid to brighten your skin, as well as salicylic acid, a beta hydroxy acid (BHA) that helps minimize the appearance of pores.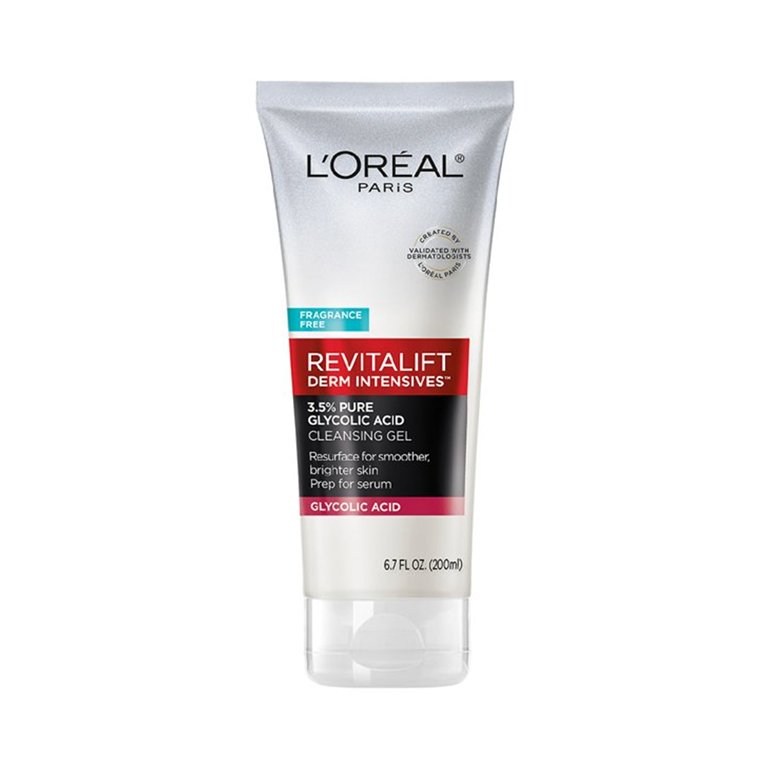 Use this face essence from Lancôme as a sort of skincare primer before applying your serums. It exfoliates your skin while also hydrating and plumping it, a major perk since exfoliants can sometimes be drying.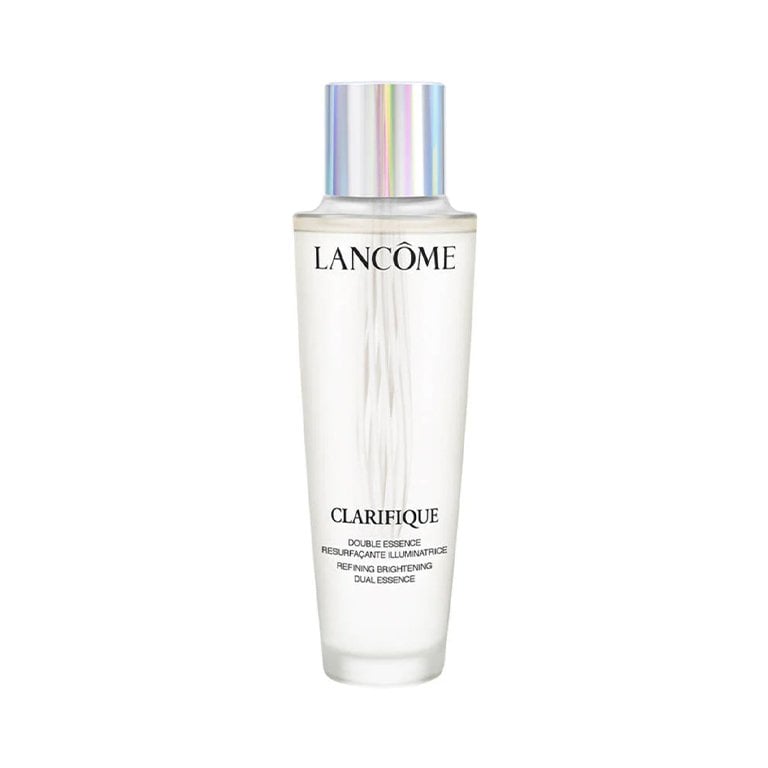 Target dark spots and skin discoloration with the La-Roche Posay Glycolic B5 10% Pure Glycolic Acid Serum. It pairs a 10% concentration of glycolic acid to effectively boost the radiance of your complexion with vitamin B5 to ensure that the serum is suitable for those with sensitive skin. For the best results, use the dropper to apply three or four drops of serum to your face and neck after cleansing each evening. You can use it alone or follow it up with your favorite moisturizer.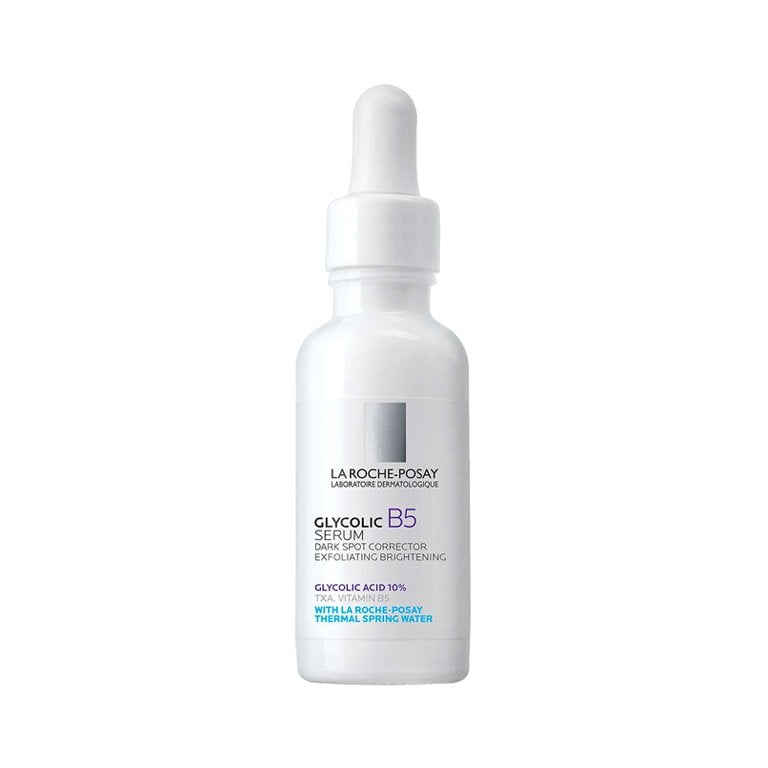 Photo: Chaunte Vaughn
Back to top