Easy Pre- and Post-Workout Skincare Routines
September 05, 2023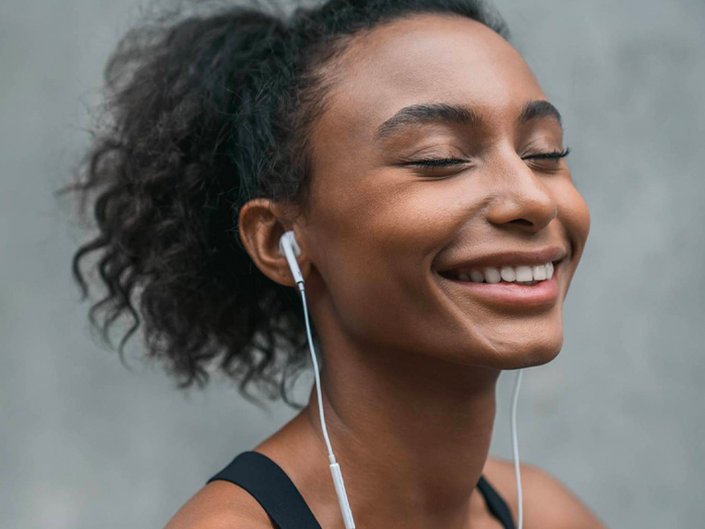 Whether you do at-home workouts or prefer to head to the gym, we're here to tell you that having a workout skincare routine is important. That's right — before you hit those burpees, it's important to complete a pre-workout skincare routine because exercising with dirt, debris or even makeup on your skin can have negative effects. A post-workout routine is equally as important. Sweat is the sign of a good workout, but if it's left sitting on your skin, it can potentially contribute to breakouts. Ahead, we're breaking down simple pre- and post-workout skincare routines, so you can tackle your next sweat sesh without worrying about your skin.
A Pre-Workout Skincare Routine
Step 1: Cleanse and Remove Makeup With Micellar Water
Before you get your workout on, make sure that you start with a fresh, clean complexion, regardless of whether you have makeup on or not. Micellar water is a quick and easy way to cleanse when you're rushing to work out. Made with micelle technology, micellar waters contain small, round cleansing molecules suspended in water that work to attract and gently remove impurities on the skin's surface.
One of our favorite multitasking micellar waters to use before a sweaty workout is the Garnier SkinActive Micellar Cleansing Water All-In-1 Waterproof Makeup Remover. This bi-phase micellar water not only lifts away pore-clogging dirt and debris from the surface of your skin, it removes stubborn waterproof makeup, too.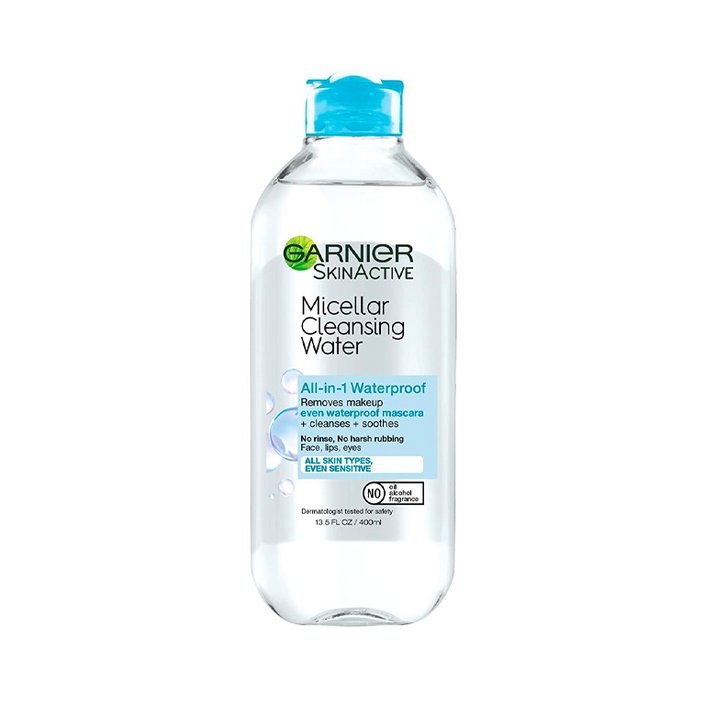 Step 2: Refresh With Facial Mist
One of our favorite ways to refresh before a workout is by using a spritz of facial mist. Facial mists provide your skin with a boost of hydration and quickly nourish your complexion with beneficial ingredients. Not sold yet? Try the Thayers Rose Petal Facial Mist. This refreshing spray smells amazing, boosts hydration, improves the overall texture of your skin and leaves it feeling soft, smooth and refreshed.
Step 3: Hydrate With Moisturizer
The last step in your pre-workout skincare routine should be a moisturizer. When it comes to pre-workout moisturizers, we like to stick with something that is lightweight and absorbs quickly, such as the CeraVe Ultra-Light Moisturizing Gel.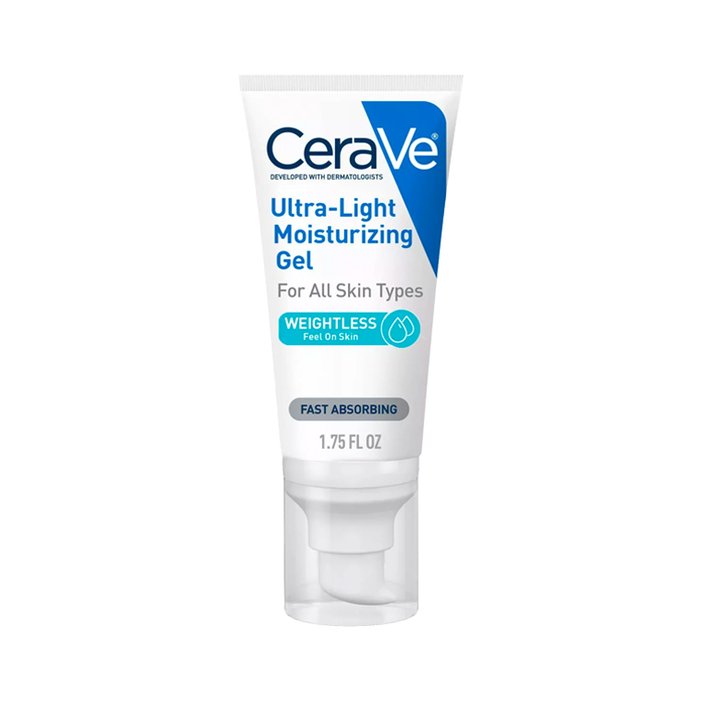 Step 4: Apply SPF
If you're taking your workout outdoors, plan on applying (and reapplying) sunscreen to all exposed areas of your body. Sun protection is an important final step in any skincare routine. For a broad-spectrum SPF that's suitable for all skin types, try the La Roche-Posay Anthelios Melt-In Sunscreen with SPF 100.
A Post-Workout Skincare Routine
Step 1: Cleanse
It's super important to wash the sweat off of your face as soon as possible after your workout to avoid any blemishes or breakouts. Cleanse your face using the CeraVe Hydrating Cleanser, a gentle formula made for all skin types that effectively cleanses the skin without stripping it of its moisture.
Step 2: Exfoliate
After you've cleansed, we recommend exfoliating to really ensure any lingering sweat, dirt and grime is completely removed from your skin. We love the L'Oréal Paris Glycolic Acid Serum. If you prefer scrubs, the La Roche-Posay Ultra-Fine Face Scrub is gentle enough for all skin types, including sensitive, and works to purify your skin.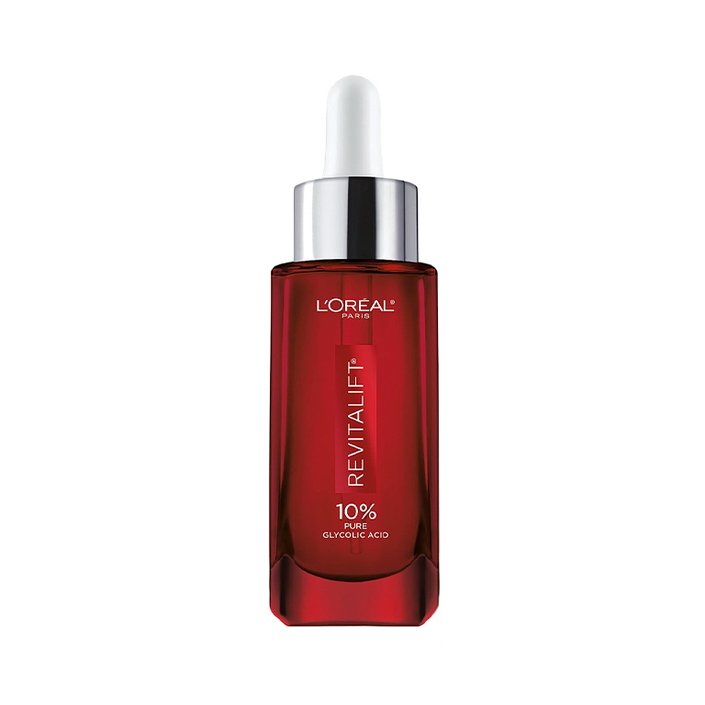 Step 3: Apply a Serum
Whether you're a skincare minimalist and like to stick to the essentials or swear by your 10-step routine, we highly recommend using a facial serum post-workout. It's an extra step that helps to target your specific skincare concerns while offering a bit of extra hydration. For example, if you want to address signs of aging, the Vichy LiftActiv Pure Retinol Serum is formulated to reduce wrinkles and improve skin radiance. For dry skin, the IT Cosmetics Bye Bye Lines Hyaluronic Acid Serum is a refreshing, lightweight formula that provides long-lasting hydration while smoothing the appearance of fine lines and wrinkles.
Step 4: Moisturize
Finish off your routine by moisturizing. As with serums, you can pick a moisturizer that suits your skincare needs. For dry or combination skin, we recommend the Thayers Barrier Bestie Ultra Whip Face Cream. Formulated with squalane and ceramides, it delivers an impressive 72 hours of hydration. Plus, the whipped texture feels refreshing and comfortable. Make sure to follow with a broad-spectrum sunscreen if it's daytime.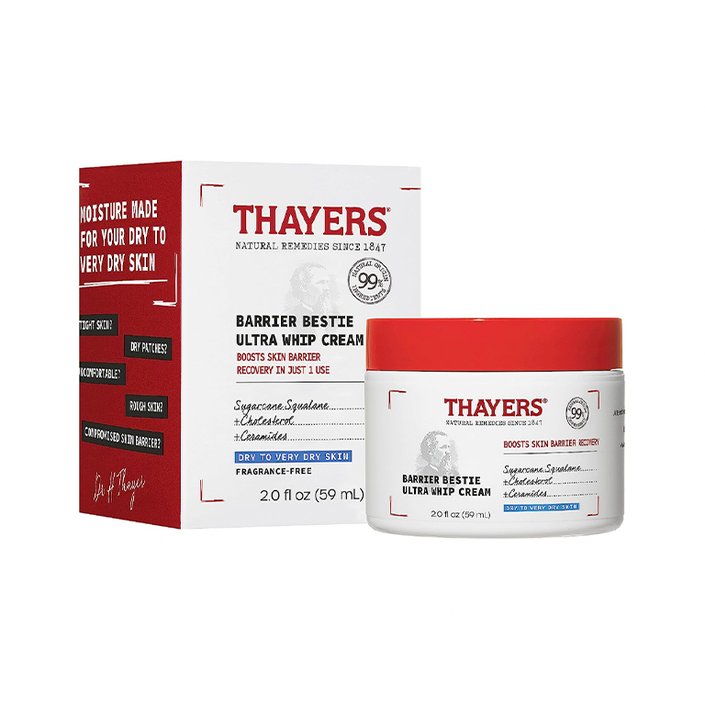 Step 5: Don't Forget Your Body
One of the most overlooked parts of any post-workout skincare routine is your body. To avoid any chest or back breakouts, be sure to take a shower shortly after your workout to remove the sweat from your body. Consider using the CeraVe SA Body Wash, which is formulated with salicylic acid and niacinamide to gently cleanse and exfoliate without sacrificing the soft feel of your skin.
Read more

Back to top