How to Try the 10-Step Korean Skincare Routine
November 09, 2022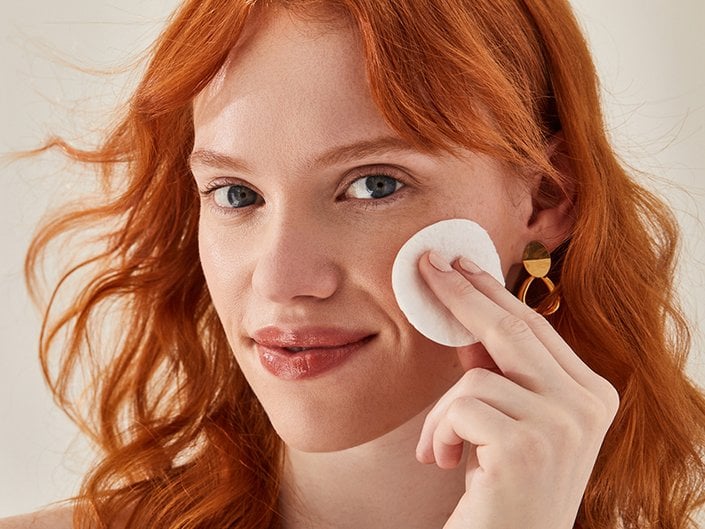 From product innovations like
BB creams
and
sheet masks
, Korean beauty has majorly influenced our routines since taking the Western world by storm. One of the many
K-beauty concepts
we've thoroughly embraced is the
10-step skincare routine
. It's easier than ever to get your hands on Korean products stateside, but you can use any of your favorite products to give the regimen a try for yourself. Here, we're breaking down all 10 steps, plus our product recommendations for each.
What Is a 10-Step Korean Skincare Routine?
The 10-step skincare routine is a celebrated technique originating in Korean skincare and beauty. It emphasizes quality in skincare: taking the time to do each individual step with the right products containing the right ingredients to get your skin to where it needs to be.

Thoroughness, patience, and most importantly, a love of skincare are needed for this 10-step routine. Though the steps are numerous, the 10-step routine emphasizes the quality of your products over the quantity; if you don't have one of the products needed in a step, it's better to find one that suits your skin or skip the step. You definitely don't want to apply a product that might be harmful in the long run.
As with all skincare routines, we highly recommend speaking with a dermatologist to determine what products and techniques are best suited for your skin. But if you're ready to dive into the 10-step Korean skincare routine at home — read ahead for each step.


How to Try the 10-Step Korean Skincare Routine
STEP 1: Oil Cleanse
The first step — or really two steps — in a Korean skincare routine is the double cleanse. It involves washing your face with an oil-based cleanser followed by a water-based cleanser. Oil cleansers typically come in liquid or balm form and are designed to help remove makeup, sunscreen and other oil-based impurities that may be taking up residence on your face. After rinsing with lukewarm water, follow with a water-based cleanser to help remove dirt, sweat and other water-based debris.

We recommend starting your double cleanse with a product like the Kiehl's Midnight Recovery Botanical Cleansing Oil. Formulated with a blend of botanical oils, this cleanser can remove stubborn waterproof makeup and dissolve impurities, and it leaves the skin feeling soft and moisturized. Plus, because it's non-comedogenic, you don't have to worry about it clogging your pores.


STEP 2: Water Cleanse
After cleansing with an oil-based cleanser comes the second step in the double cleanse: a water-based cleanser. Water-based cleansers are great at removing everything the oil-based cleanser couldn't; if your makeup is water-soluble and wasn't broken down with the oil cleanser, then the water cleanser will remove it, along with any oil-based cleanser residue, excess dirt and pollutants you might have on your face and in your pores.

A gentle water-based cleanser like the CeraVe Foaming Facial Cleanser is the perfect follow-up to an oil cleanser, and is suitable for all skin types, especially those with sensitive skin who might want to opt for a gentle yet effective product in the routine.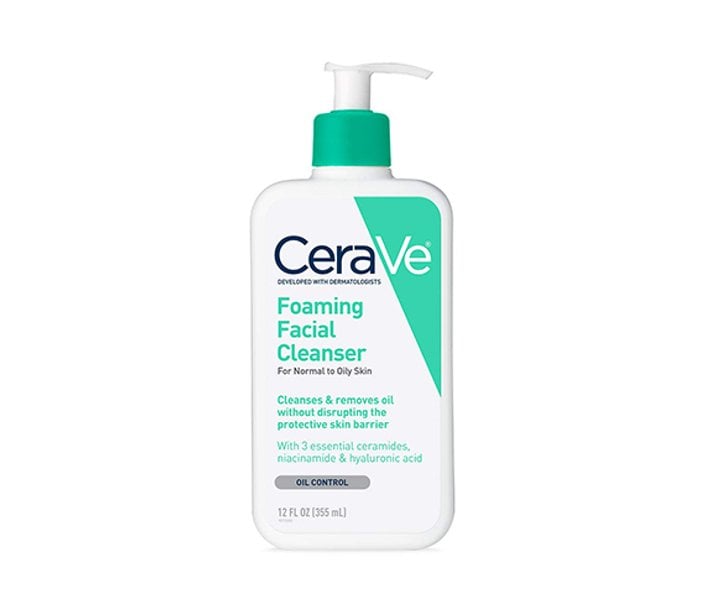 STEP 3: Exfoliate (2-3x a week)
A common misconception about the 10-step Korean skincare routine is that you need to apply every product morning and night or even daily. While that works for moisturizers and cleansers, exfoliants — a harsher product that works differently on different skin types — should be used on a more infrequent basis than your daily products. Depending on your skin type and the formula, dermatologists typically recommend exfoliating two to three times a week.

To achieve glowy, bright skin, though, this is a step you can't miss. Exfoliating removes built-up dead surface skin cells, which helps prevent clogged pores and can improve skin tone and texture.

You can use a physical scrub (like a sugar or salt scrub) or a chemical exfoliant. But overdo it, and you may experience dryness, irritation or excess oil — hence limiting exfoliation to a few times a week. One of our favorite Korean-beauty options is the Neogen Bio-Peel Gauze Peeling Lemon. The exfoliating pads are convenient to use and make skin feel baby soft.


STEP 4: Toner
Toners are designed to remove any leftover residue from your double cleanse while refreshing your skin and prepping it for the next steps in your routine. It can also help balance skin, which can be especially beneficial for oily and combination skin types.

Especially effective in soothing and nourishing your skin after exfoliating is the Thayers Milky Hydrating Face Toner. Formulated with snow mushroom and hyaluronic acid, the toner helps to tone and deeply hydrate the skin, leaving it soft, smooth and ready to receive an extra dose of moisture in the form of a creamy moisturizer. (If you're not sure what Thayers toner is right for you, we recommend checking out the brand's product match quiz.)

Another one of our favorites is the Good (Skin) Days Prime Time Refining Toning Essence. Made with sugar maple extract and Damascus rose water, the brand claims it offers exfoliating and anti-inflammatory benefits.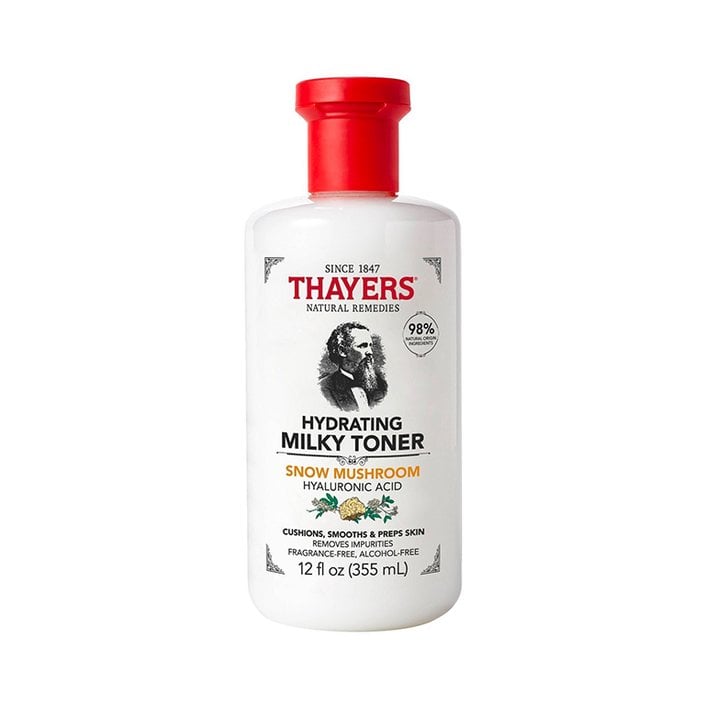 STEP 5: Essence
An essence gives skin an extra layer of hydration and can promote a brighter-looking complexion. The Lancôme Hydra Zen Beauty Essence is refreshing, soothing and gives skin a moisturizing boost. Think of this step as prepping your skin for the products that are going to be applied after cleansing.

We also love the SkinCeuticals Phyto Corrective Ess2ence Mist, which has hyaluronic acid, glycerin and a botanical blend meant to soothe the skin, hydrate and support its barrier. According to the brand, it's been shown to reduce visible redness by 31%.


STEP 6: Serum
Now, you're halfway through the routine! It's serum time.

A serum is a concentrated formula designed to target specific skin concerns like wrinkles, hyperpigmentation or dryness. To find the best one for you, consider your top skin concern and look for a formula that contains ingredients that treat it.

For example, if you want to improve skin texture, boost radiance and diminish the appearance of fine lines, we suggest trying the Vichy Minéral 89 Prebiotic Recovery & Defense Concentrate. If you're dealing with dark spots, look for a vitamin C-infused formula like the Hyper Skin Clear Brightening Clearing Vitamin C Serum.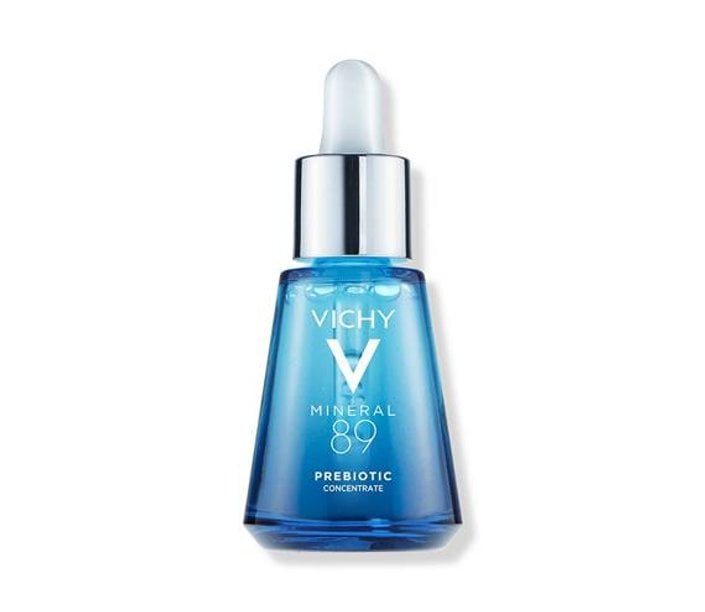 STEP 7: Sheet Mask
Perhaps one of our favorite K-beauty products is the sheet mask. They're easy to use, feel relaxing and drench your skin in a hydrating essence or serum. Use one in your skincare routine one to two times per week. We love to unwind with the Garnier SkinActive Moisture Bomb The Super Hydrating Smoothing Mask.


STEP 8: Eye Cream
The skin around the eye area is sensitive and is one of the first parts of the face to show signs of aging. Using an eye cream as part of the 10-step routine makes sure you have all your bases (literally) covered, from temple to chin.

Apply a formula meant for the face on the area and you could risk irritation or milia. Instead, consider using an eye cream like SkinCeuticals A.G.E. Eye Complex in the morning and at night to help keep the area around your eyes looking smooth, youthful and radiant. For a budget-friendly option perfect for the morning, we love the caffeine-infused CeraVe Skin Renewing Eye Cream.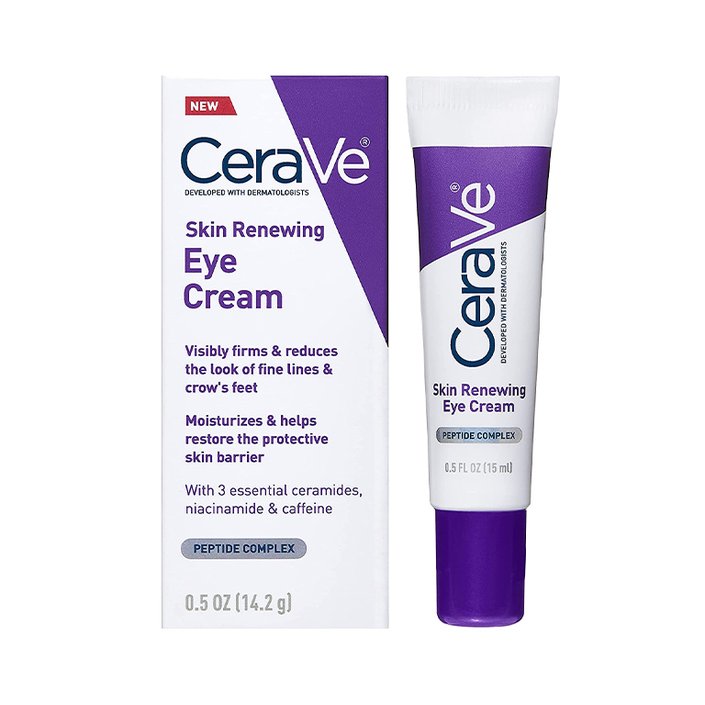 STEP 9: Moisturizer
You probably use a moisturizer every day, even if you aren't doing 10 whole steps for your skincare routine. In addition to nourishing skin, moisturizer helps lock in the products previously applied in your routine. You can apply a thick night cream in the evening such as the IT Cosmetics Confidence In Your Beauty Sleep Night Cream, and a lighter cream in the morning, like the Kiehl's Ultra Facial Cream.


STEP 10: Sunscreen
Applying sunscreen may just be the most important step in your morning routine. Skipping sunscreen can result in sunburn, hyperpigmentation, wrinkles and other signs of aging, not to mention, it can make your skin more vulnerable to developing skin cancer. Wear sunscreen every single day, including days when the sun appears to be nowhere in sight. A favorite formula is the La Roche-Posay Anthelios Melt-in Milk Body & Face Sunscreen Lotion Broad Spectrum SPF 100, which offers maximum sun protection, yet feels lightweight. No matter what, your sunscreen should be an SPF 30 (or more) and offer broad-spectrum protection.
Read more

Back to top