6 Facial Massagers to Use in 2022
March 28, 2022
Few things are as relaxing as a full-body massage, but what about a face massage? The small act can become a major part of your skincare routine. Not only is using a facial massage tool calming, experts claim they help products like oils and serums glide onto your skin and can depuff and increase blood flow for a radiant appearance. Keep reading to learn more about facial massage tools and our favorites to use.
What Is the Best Tool for Facial Massage?
The best tool for facial massage is really a matter of personal preference. Many skincare fans laud the gua sha, which has existed in Eastern medicine for centuries, jade and other types of stone rollers as a means of encouraging lymphatic drainage to reduce puffiness. They're also great for helping facial oils and other skincare products better penetrate your skin. A vibrating facial massage tool offers similar benefits, except you don't have to work as hard when rubbing it along your face — the vibrations apply pressure for you.
Do Face Massage Tools Work?
In terms of stimulating blood flow, there is evidence that face massage tools can help. Experts also support the use of facial massage to stimulate the lymph system, and suggest that using a cold jade roller can help to temporarily constrict blood vessels to reduce redness and promote brightness.  But it's important to note there is nothing inherently healing about the jade stone, and you are unlikely to achieve long-lasting benefits or significant collagen stimulation from jade rolling.
What Can I Use to Massage My Face?
Below, find some of our editors' favorite face massage tools, from gua sha to vibrating rollers.
Stephanie Zhang founded Mount Lai after being inspired by her grandmother, who has been jade rolling and using gua sha for over 50 years. According to the brand, the tool helps improve lymphatic drainage, releases fluid buildup to depuff and also helps to ease facial and jaw tension.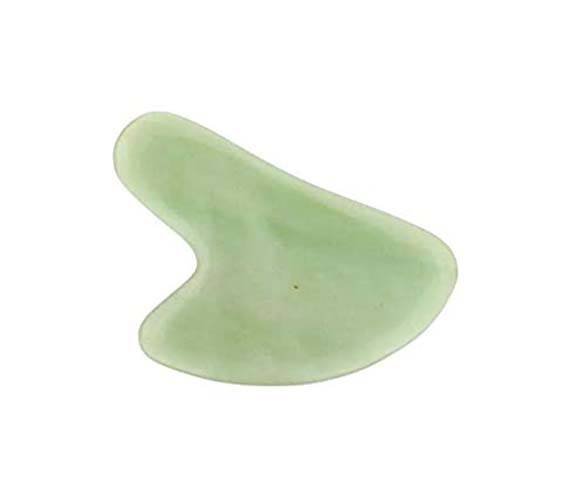 Combine a luxe facial oil with a rose quartz gua sha tool in this pretty kit. Pink Moon recommends warming up three to five drops of the oil in your palms before pressing it into your face and neck, then using the gua sha to massage the product in an upward motion.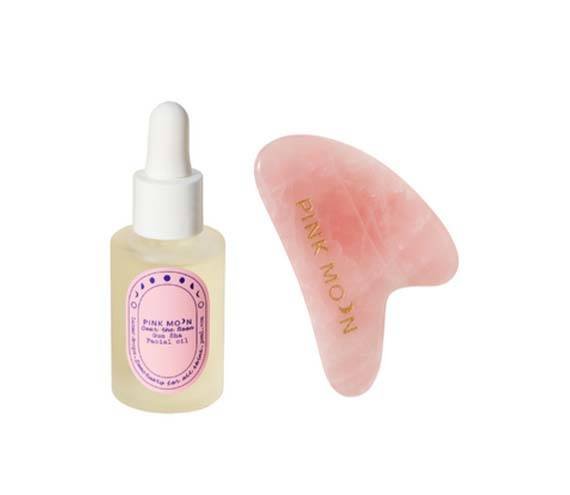 This gua sha is made from bian, a mineral-rich stone sourced from Shandong. The brand claims it can help improve circulation, relieve tension and smooth the complexion after continued use.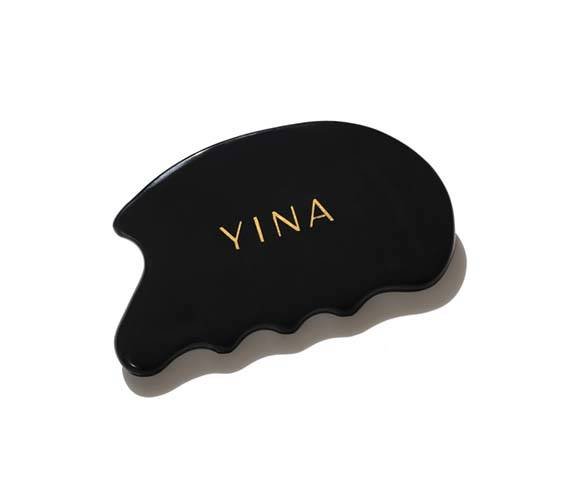 Enjoy the benefits of five esthetician-approved skincare tools in one magnetized kit, which esthetician Liz Kennedy created to help streamline your skincare routine. The set includes a dermaroller, a rose quartz roller, a de-puffing eye roller, an extractor and a set of tweezers.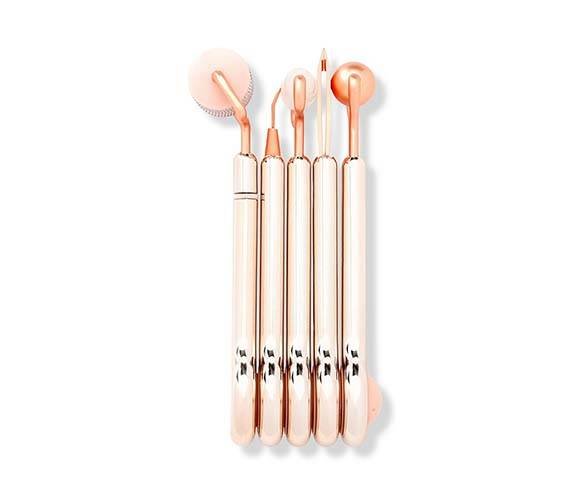 Don't feel like rubbing your oil into your skin with your fingers or applying pressure with a manual facial roller? Try this rose gold vibrating facial massage tool, which Skin Gym claims will yield glowing skin and a face that appears more contoured.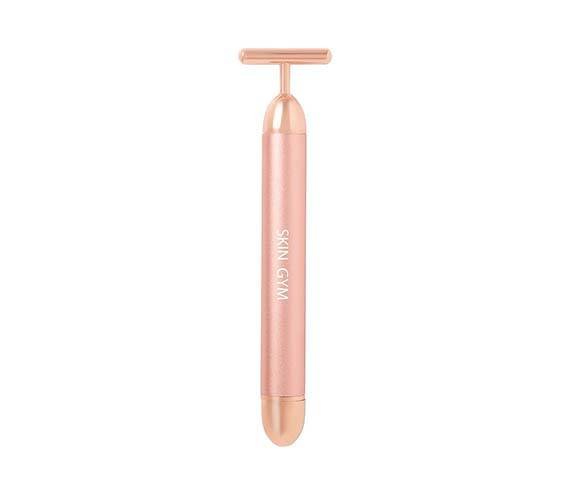 Photo: Chaunte Vaughn
Read More:
What Is Gua Sha? Here's Everything You Need to Know
How to Give Yourself a Spa-Like Facial Massage
How to Derma Roll With Serums, According to an Esthetician 
Read more

Back to top