Gym Bag Must Haves: The Skin Care Products You Need Post Workout
April 19, 2016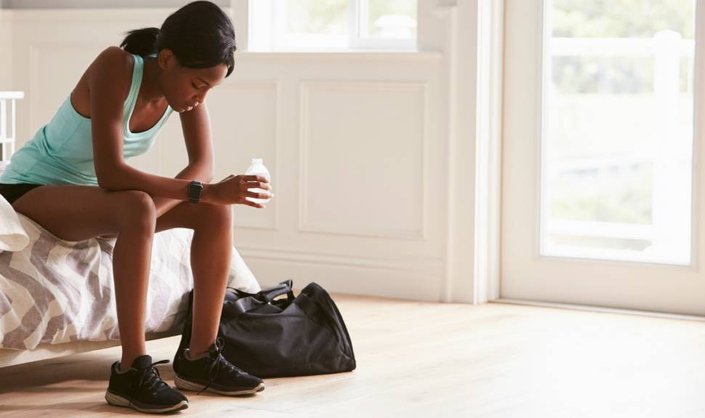 With the warmer months on the horizon, many of us are upping our gym game. Tone your body and your skin by packing along these three gym bag must-haves for your next workout—because your bag should be as packed as the gym is.
Cleanse
Cleansing the skin after a sweaty workout is an important step to avoid clogged pores. More often than not, the locker rooms are packed, making getting to a sink—to adequately remove sweat and any other impurities—feel impossible. Thankfully, micellar water removes the need for H2O. Keep one like Vichy's Pureté Thermale 3-in-1 One Step Solution stored in your bag for these no-sink-available moments. Using micelle technology, this one step cleansing solution purifies the skin, gently removes impurities, and soothes skin. Simply apply the solution to a cotton pad and sweep it across your face after your workout. 
Refresh
After cleansing, hit your skin's refresh button with a spritz of Urban Decay's B6 Vitamin-Infused Complexion Prep Spray. This radiance-revealing, oil-absorbing, micro-fine mist gives your skin a quick hit of freshness, making this spray perfect to use after an intense workout. The formula is infused with vitamin B6, antioxidant vitamin E, and willow bark to help reveal a healthy-looking complexion.
Moisturize
We all know the importance of hydrating our body post-workout but the same can be said about the skin. Hydrate your skin with a lightweight, oil-free formula like La Roche-Posay's Effaclar Mat. This daily moisturizer helps to target excess oil production to neutralize any post-workout shine, to micro-exfoliate the surface of the skin, and to visibly tighten the look of enlarged pores.  
Read more

Back to top