Our Editors' Favorite Double Cleansing Duos
September 15, 2021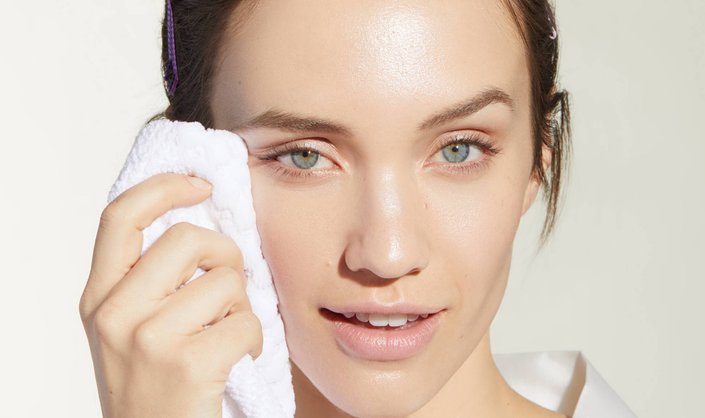 Double cleansing is the process of washing your face first with an oil-based cleanser, typically a micellar water, makeup wipe or an actual cleansing oil, then following up with a water-based cleanser. It may not seem worth it to add an extra step to your skincare routine, but doing so helps wipe away all the leftover makeup, oil, sweat and debris that can collect on your face throughout the day and leaves you with a blank canvas for the rest of your skincare products. Keep reading for our favorite double cleansing duos and how to use them. 
Start by washing your face with the cleansing oil, which is infused with botanical oils such as squalane and primrose oil to soften your complexion and melt away makeup. Follow up with the Ultra Facial Cleanser, a gentle, fragrance-free option that will dissolve remaining debris without stripping your skin.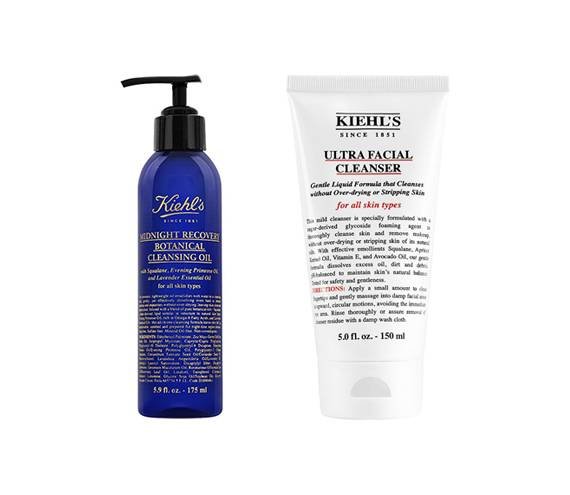 Micellar water is a quick and easy way to remove makeup on its own, but it's also great for the double cleansing method. Micellar water attracts and lifts dirt and makeup like a magnet — this one can even remove waterproof mascara. Continue with this gentle, amino-acid enhanced cream cleanser.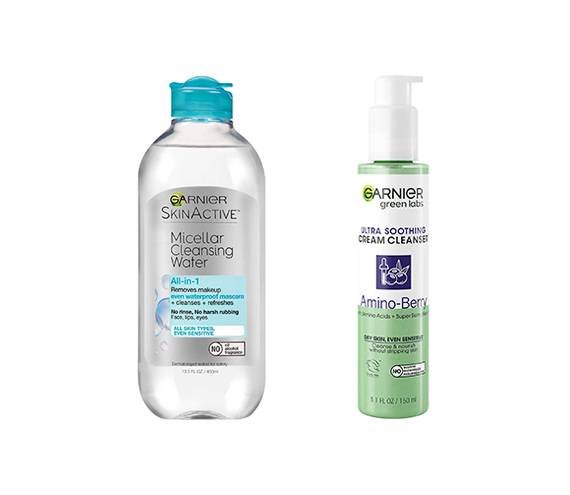 If you have oily skin, you'll love this combo. Face wipes make removing makeup a breeze, plus, these are formulated with lipo-hydroxy acids to gently exfoliate your skin. The corresponding gel face wash is non-comedogenic, so it won't clog pores, and it works to balance your skin's pH.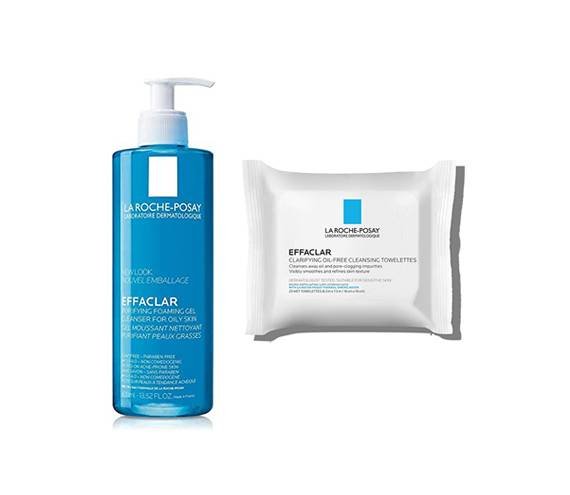 This is the perfect combo for dry and sensitive skin. Start by washing your face with the creamy cleansing balm that contains colloidal oatmeal to ease redness and reduce irritation. Next, wash again with the CeraVe cleanser, which contains ceramides to help restore the skin's moisture barrier.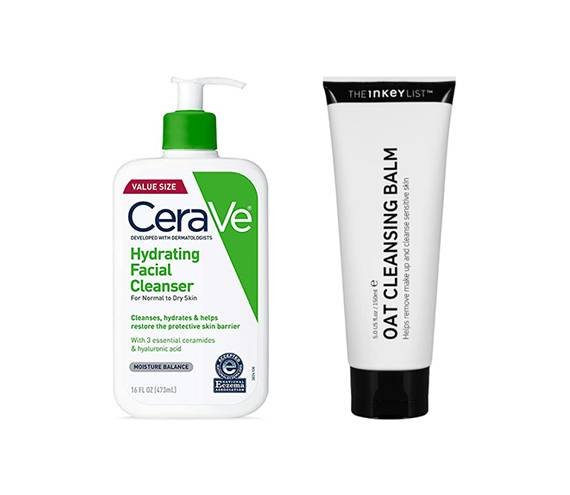 Photo: Chaunte Vaughn
Read More: 
A 7-Step Korean Beauty-Inspired Routine With Our Favorite Kiehl's Products
Quiz: Which Garnier Micellar Water Is Right for You?
Waterproof Makeup Doesn't Stand a Chance Against These 6 Cleansers
Read more

Back to top