The Best Drugstore Micellar Waters, According to Our Editors
April 17, 2020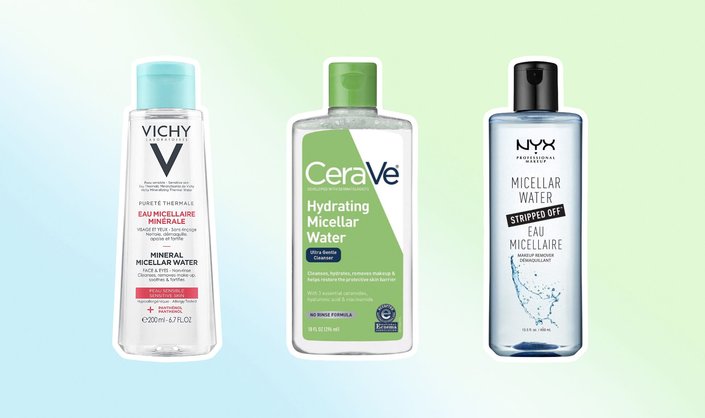 When it comes to removing a full face of makeup, rubbing and tugging with a harsh makeup wipe isn't your only option. Our go-to for a gentle cleanse is micellar water. Not only is this type of cleanser great for removing the day's grime, dirt and oil, but it also leaves your skin completely clean and refreshed — no rinse-off necessary. Still not convinced? Get this: Our favorite formulas are sold at the drugstore. So grab your cotton pad and start reading because we're rounding up must-have affordable micellar waters, ahead. 
The Waterproof Makeup Remover
Garnier SkinActive Micellar Cleansing Water All-in-1 Cleanser 
This formula efficiently removes even waterproof makeup without harsh rubbing. You'll be able to rock long-lasting makeup like the Maybelline New York Super Stay Matte Ink Liquid Lipstick during the day and wipe it away easily at night.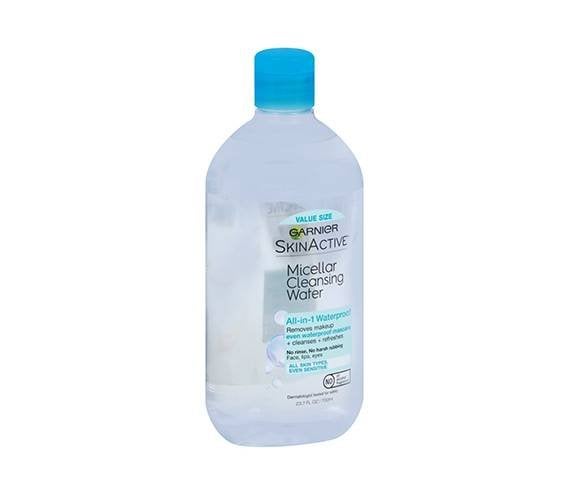 The French Pharmacy Must-Have
Bioderma Sensibio H2O Micellar Cleansing Water
Thankfully, you don't need to travel to a French pharmacy to get your hands on this popular micellar water. It works great for all skin types, especially dry or sensitive skin. It easily picks up dirt and oil and leaves your skin feeling soft and supple.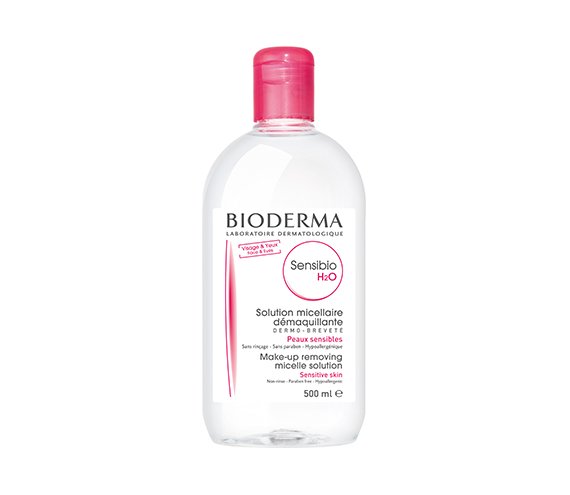 The Sensitive Skin-Approved Formula
La Roche-Posay Micellar Cleansing Water for Sensitive Skin 
If makeup remover tends to leave your skin feeling irritated and stripped, give this La Roche-Posay option a try. It's formulated with thermal spring water, poloxamer and micelles to cleanse, tone and soothe your complexion.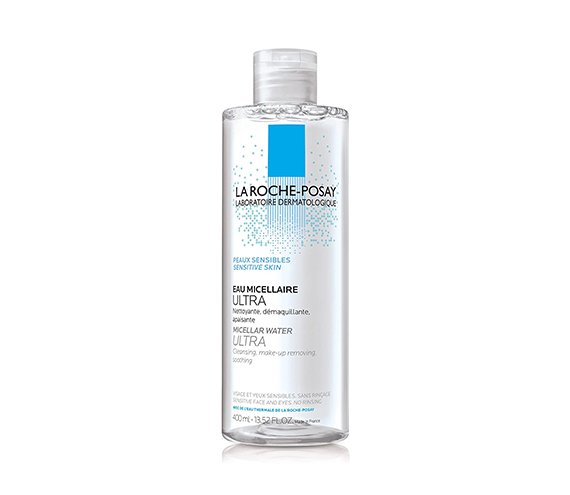 The Multi-Tasking Formula 
Vichy Pureté Thermale Mineral Micellar Water for Sensitive Skin 
In just one simple step, this micellar water purifies skin, removes makeup and reinforces a healthy skin barrier. The formula is enriched with soothing cornflower extract, pro-vitamin B5 and the brand's Mineralizing Thermal Water to leave skin feeling hydrated, soft and refreshed.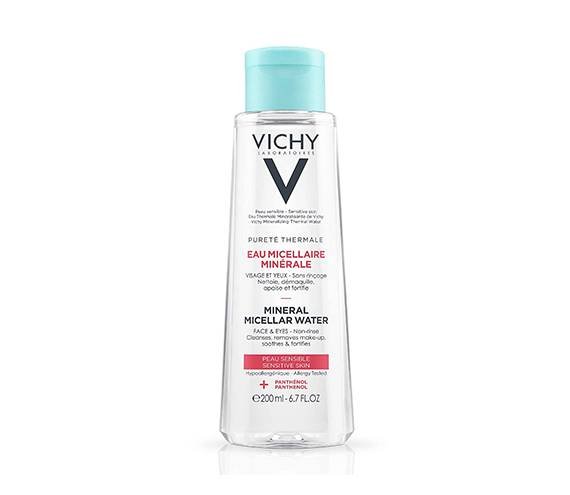 That Fresh Feeling Option
NYX Professional Makeup Stripped Off Micellar Water
After a day wearing a full face of makeup, there's no better feeling than taking it all off. One of our go-tos for getting rid of foundation, blush and more is this NYX option. It smells delightful, feels lightweight (not greasy!) and leaves skin as clean as can be.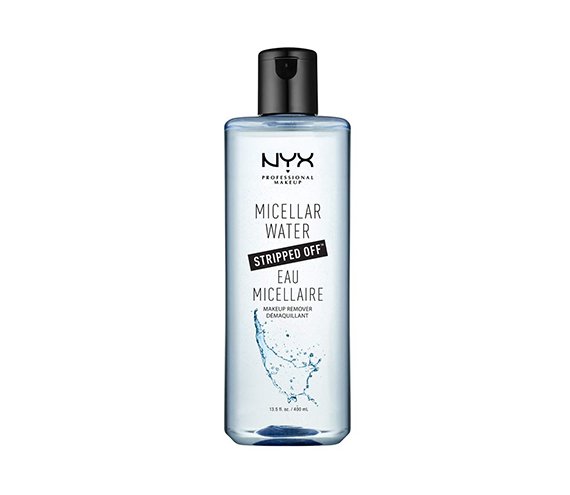 The Dose of Hydration
CeraVe Hydrating Micellar Water
If hyaluronic acid is a staple in your skin-care routine, let us introduce you to this soothing formula from CeraVe that's infused with the hydrating ingredient. It also contains ceramides and niacinamide to restore and maintain your skin's natural barrier. What's more, it works great for removing eye makeup.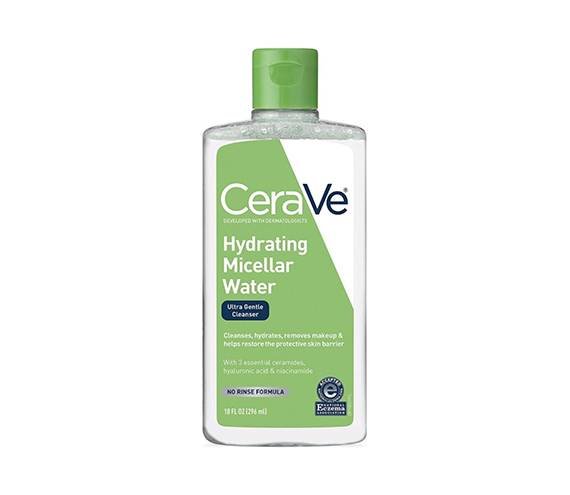 The Crystal-Infused Cleanser
Pacifica Gem Water Crystal Infused Micellar Cleansing Tonic
If you're searching for a cleanser that works as well as it smells, you need to try this tonic from Pacifica. Ingredients like watermelon and lemongrass make it smell amazing and benefit your skin, plus the vegan formula is paraben-, sulfate-, phthalate- and cruelty-free.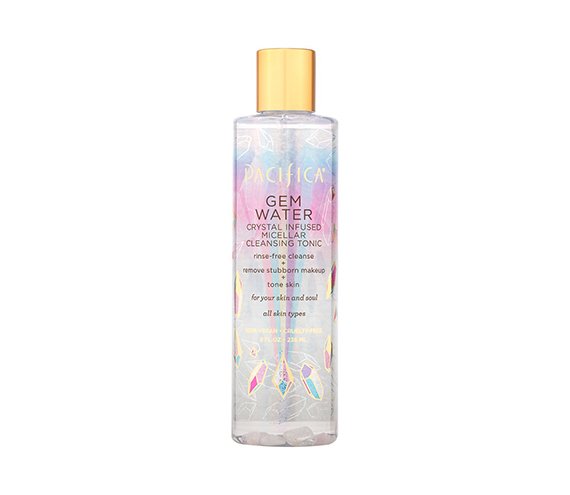 Read More:
5 Editor-Approved Eye Creams Available on Amazon
This Is Why You Should Never Wear Makeup to the Gym
Career Diaries: How Craig Dubitsky, Founder of Hello Products, Is Making Toothpaste Fun
Read more

Back to top