8 Skin-Care Products Our Editors Can't Get Enough of This December
December 02, 2019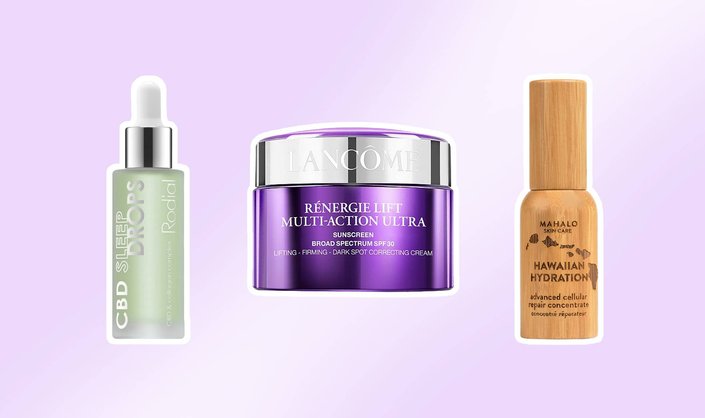 It's a brand new month, which means different products are making their way into our bathroom cabinets and skin-care routines. These are the products Skincare.com's editors can't live without this December.
Lindsey, Content Director
Lancôme Rénergie Lift Multi-Action Ultra Face Cream With SPF 30
Things I look for in a daytime moisturizer: hydration (obviously), a luxurious texture (self-care should feel decadent in my opinion) and sunscreen (the more protection the better). This new day cream from Lancôme has all that and more. It's been clinically tested to help reduce the look of dark spots and address firmness and elasticity in eight weeks. Plus, it doesn't pill under makeup, which is my number-one pet-peeve about moisturizers.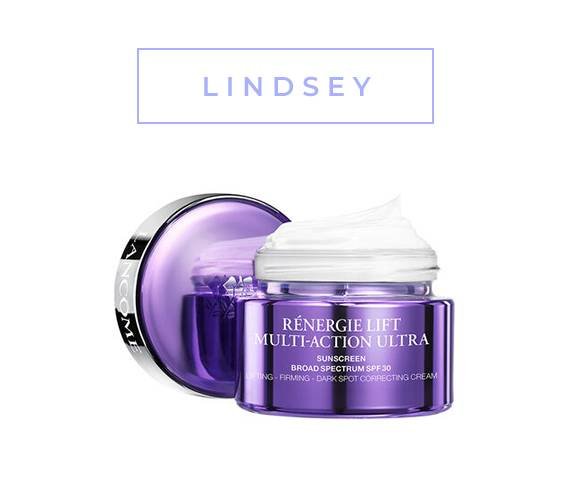 Alanna, Associate Editor
Malin & Goetz Saving Face Gift Set
Saving Face by Malin & Goetz is not only the ultimate three-step regimen you can gift your skin-care obsessed BFF this season, but it also happens to be a routine that you'll want to buy for yourself. This three-step process has been my go-to as of late starting with the Detox Face Mask, then the Grapefruit Cleanser and the Vitamin E moisturizer. I love how clarified, cleansed and supple my skin feels after using these three together, and I'm pretty sure anyone else who tries it will love it, too.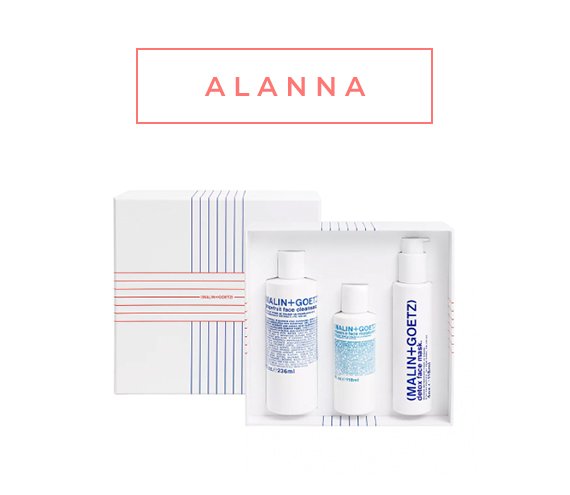 Jessica, Associate Editor
It's not always easy to get excited about a shaving gel (honestly, I usually just use conditioner) but this silky, foaming wonder from Skin Regimen is making me give up my old ways. It has a rich foam lather that allows my razor to glide evenly across my skin for a smooth shave. Not to mention, the crisp scent of sage and balsam fir makes the experience all the more enjoyable.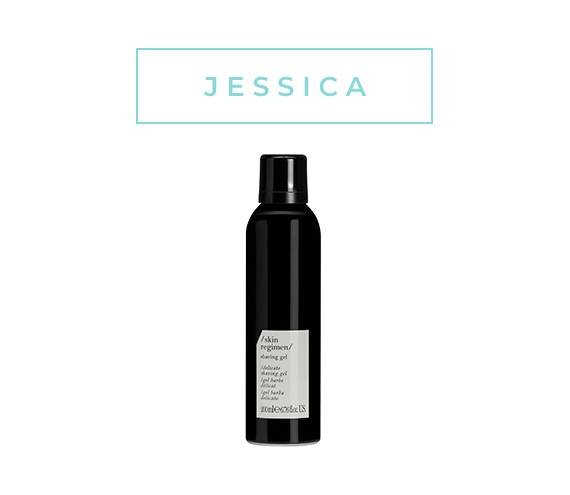 Genesis, Assistant Editor
Vichy LiftActiv Peptide-C Anti-Aging Ampoule Serum
I'll be honest, at first, I didn't know how I felt about the whole breaking a glass tube to get to my skin care. But after trying the Vichy Ampoules, let me tell you, it's definitely worth it. The formula has all the skin-loving ingredients for a radiant, hydrated and youthful-looking complexion such as vitamin C, hyaluronic acid and photo-peptides. The best part about the whole experience? Each ampoule is loaded with the exact dosage your skin needs, so you never have to question whether you should apply more or less product to get the results you want, which is the kind of security I need in my skin-care routine.
Herla Beauty Highly Restorative Night Cream
Like most people, my skin craves hydration during the winter. This Herla Beauty Highly Restorative Night Cream has been the ultimate skin savior thanks to its hydrating formula that deeply nourishes your skin while improving the appearance of fine lines, wrinkles and pores. I immediately fell in love with the rich formula that felt like silk against my skin. Now, it has become a staple in my everyday nighttime routine for its incredible moisturizing power and ability to make my skin look luminous.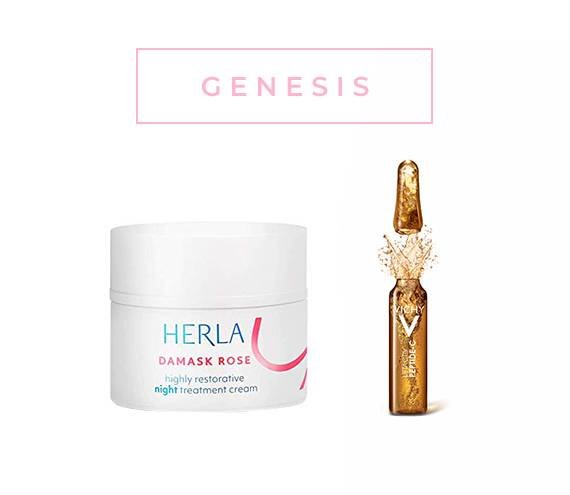 Samantha, Assistant Editor
Mahalo Skin Care Hawaiian Nights Phyto Retinoic Restoring Night Serum 
I've recently been getting irritated by my prescription-strength retinol. Normally I'm able to apply it every night, but recently it's been leaving my skin extremely sensitive, itchy and dry. That being said, I didn't want to give up the amazing effects. Enter, Mahalo's newest launch. This night serum is also a vitamin A derivative, however, it's much gentler than the products I typically use. It applies like a face oil and delivers a dose of hydration and moisture that leaves my skin feeling softer and more supple in the morning. It's non-irritating and boosts collagen production, cellular renewal and brightness of the skin. It's quickly come to replace my old retinol.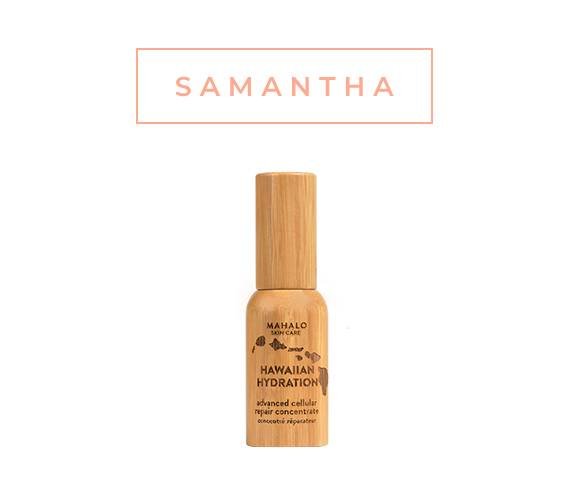 Jillian, Social Media Editor
CBD is easily the best decision I've made for my beauty routine this year, and I may have just found a new permanent product in my nighttime skin-care regimen with Rodial's CBD Sleep Drops. They fall somewhere between a serum and a face oil, so I put them on before my night cream to give my skin some extra moisture before bed. When I wake up in the morning, my rosy skin looks more even, and I don't feel like I have to moisturize immediately upon waking –– a major win for my dry skin. Definitely give this a try if you're dealing with dryness or ruddiness, and thank me later.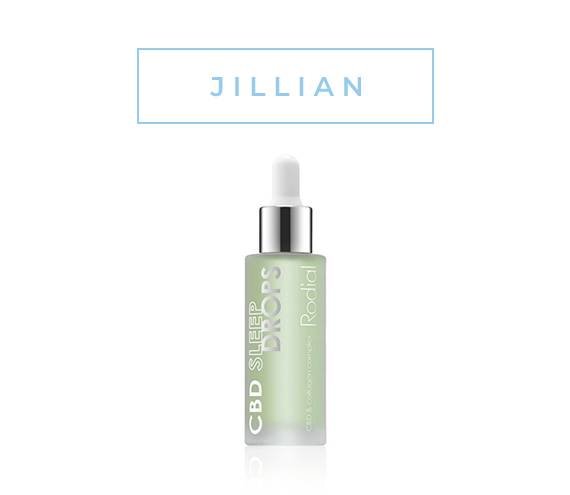 Read More:
How to Combine Vitamin C, Retinol and Hyaluronic Acid in Your Skin-Care Routine
The Best Drugstore Face Washes Less Than $10
Can Your Deodorant Break You Out?
Read more

Back to top