7 Skin-Care Products to Add to Your Ulta Beauty Cart This June
June 05, 2019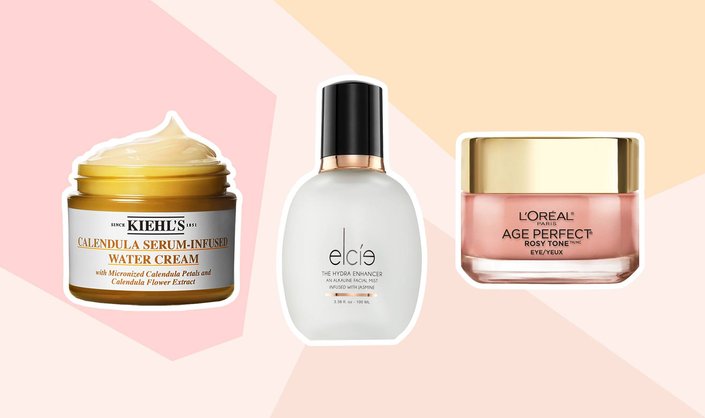 A new month means new skin-care products have been added to the shelves at Ulta Beauty — lucky us, right? Not only do you have to figure out what's actually worth buying, but you have to play that game where you convince yourself you don't need any more skin care (even though you want it like crazy). The good news is that we have the scoop on what's worth buying. As for convincing you not to, we apologize in advance because that's definitely not going to happen. Ahead, scroll through for seven skin-care products worth testing this month, including a mask-cleanser-hybrid and a serum-infused water cream for naturally glowy skin.
The Skin-Care Set for Sensitive Skin
Garnier SkinActive Sensitive Skin Kit
This three-step kit contains must-haves to cleanse, soothe and hydrate sensitive skin. Inside, you'll receive the Garnier SkinActive Micellar Cleansing Water, Garnier SkinActive 3-in-1 Face Moisturizer with Rose Water and the Garnier SkinActive Super Hydrating Sheet Mask.
The Rosy Tone Eye Cream
L'Oréal Paris Age Perfect Rosy Tone Anti-Aging Eye Brightener
A whole lot cheaper than all of those luxe formulas on the market, this drugstore eye treatment is a must for using every morning and evening. If you're concerned about your undereyes (be it dullness or dark circles), add this to your skin-care stash, stat.
The Dual-Action Cleanser
Yuni Yunicorn Daily Mask & Cleanser
Perfect for the skin-care lover who lives for unique finds, this luminescent formula doubles as a mask and cleanser. You'll look forward to using the celestial-colored formula daily.
The Soothing Water Cream
Kiehl's Calendula Serum-Infused Water Cream
A must-have for Kiehl's fans, this innovative serum-infused water cream will leave your skin looking dewy and radiant. Fun fact: It was even used on the red carpet to prep Serena William's skin.
The Niacinamide-Infused Cleanser
e.l.f. Cosmetics SuperClairfy Cleanser
Drugstore beauty brand e.l.f. Cosmetics recently released its Supers Collection, featuring skin-loving ingredients with an affordable price tag. One of our favorites, Superclarify Cleanser, contains niacinamide and lavender oil. It tones and clarifies your skin, while maintaining its moisture.
The Do-It-All Face Mist
Elcie Cosmetics The Hydra Enhancer
For a face mist that you can use for just about everything (hydration, priming and setting makeup) look no further than this alkaline facial water. The formula is infused with jasmine for a relaxing scent you'll be reaching for all day long.
The Easy-to-Use Tan Towel
Tan Towel Self-Tan Towelette Half Body Application for Face & Body
Looking to get a tan without exposing your skin to damaging UV rays? Check out these easy-to-apply self-tan towelettes. Each packet contains one wipe that you can swipe all over your face and body to achieve that sunkissed-look you crave.
Read More:
Our Favorite Moisturizers Formulated With SPF
How to Spend $100 at Dermstore Like a Beauty Editor
Read more

Back to top