Our Favorite Night Serums to Add to Your Routine Based on Your Skin Type
September 30, 2021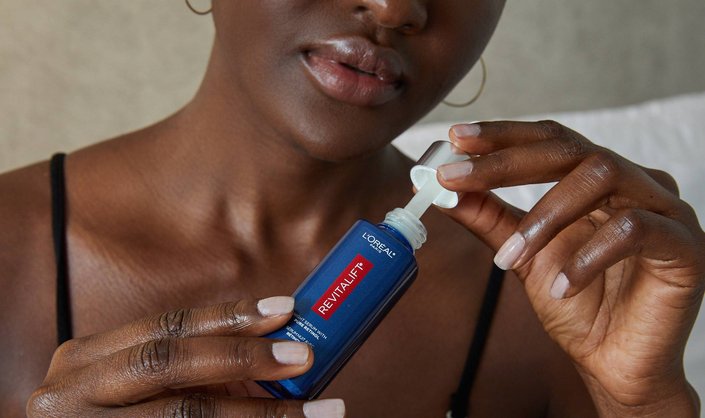 We think that every skin type could benefit from incorporating a night serum into their routine. Whether you have dry skin, oily skin, combination skin or something in between, your night serum should be tailored to the skin concerns you want to address. For example, if you deal with moisture-depleted skin, an oil-infused option might be the way to go, or if you struggle with dullness, you'll want to look for a night serum with antioxidants. Ahead, we share our favorite night serums based on skin type and common skin concerns 
For Dull Skin
L'Oréal Paris Age Perfect Cell Renewal Midnight Serum
The struggle is real when you wake up with a dull complexion. If you want to brighten the skin, we recommend reaching for an antioxidant-rich serum like this one to help support skin's natural renewal process and replenish the skin's barrier overnight. Simply apply it after you cleanse and before you moisturize at night to wake up with a more radiant complexion (and bonus, you can apply it in the A.M before SPF, too!)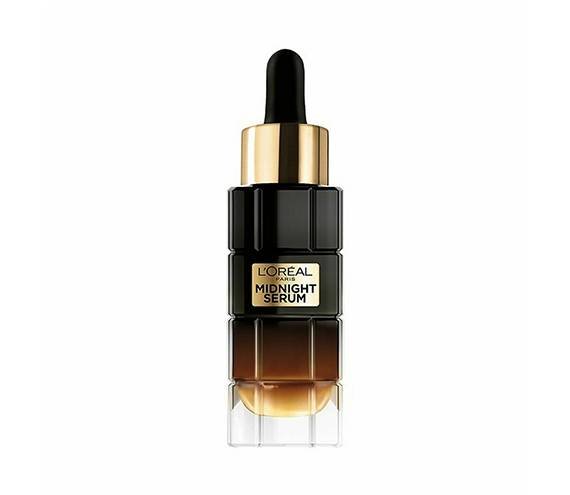 For Oily Skin
La Roche-Posay Effaclar Anti-Aging Pore Minimizer Face Serum
Applying a gentle exfoliant at night after you cleanse could help keep excess shine and oiliness at bay. We love this formula with glycolic acid, hyaluronic acid and micro-exfoliating lipo-hydroxy acid to get the job done. Not only will it help visibly minimize large pores, it also works to tighten the skin and target fine lines, too.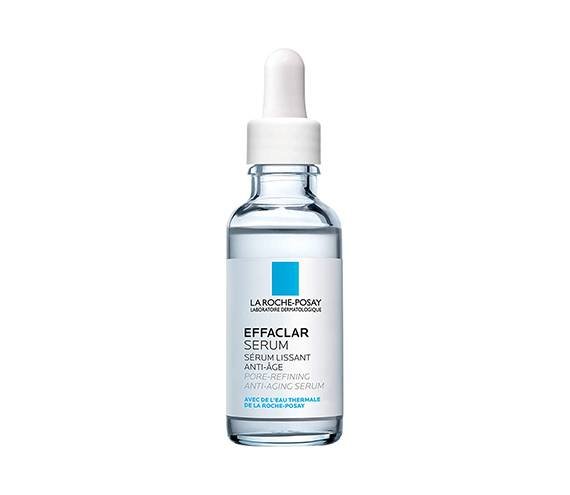 For Uneven Skin
CeraVe Resurfacing Retinol Serum
If you struggle with post acne-marks and an uneven skin tone, try this resurfacing serum. It has a combination of licorice root extract, encapsulated retinol and niacinamide to gently but effectively even out texture and discoloration.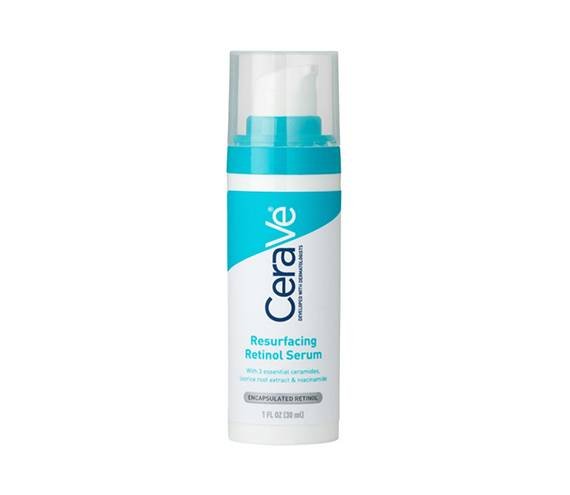 For Mature Skin
L'Oréal Paris Derm Intensives Night Serum with 0.3% Retinol
Minimizing the appearance of fine lines and wrinkles is possible, especially with a retinol serum in your arsenal. With 0.3% pure retinol, this serum works to smooth out wrinkles (even deep ones) and won't leave your skin feeling stripped or dry (thanks to its soothing ingredients like hyaluronic acid and glycerin).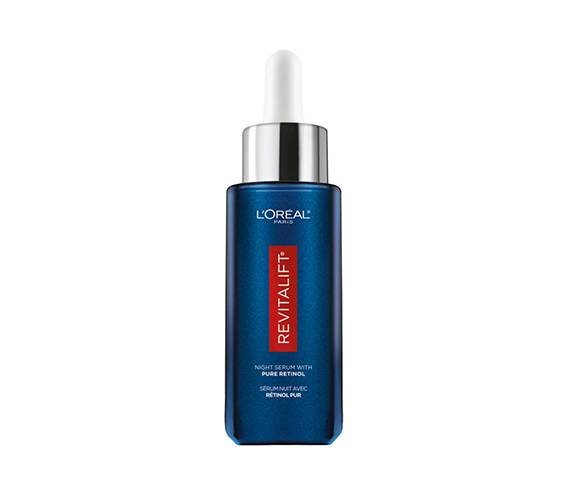 For Combination Skin
Biossance Squalane + Lactic Acid Resurfacing Night Serum
Combination skin types may benefit from a gentle exfoliating serum like this resurfacing option. Lactic acid helps to slough away dead skin cells from skin's surface to reveal a smoother complexion, while squalane hydrates the skin.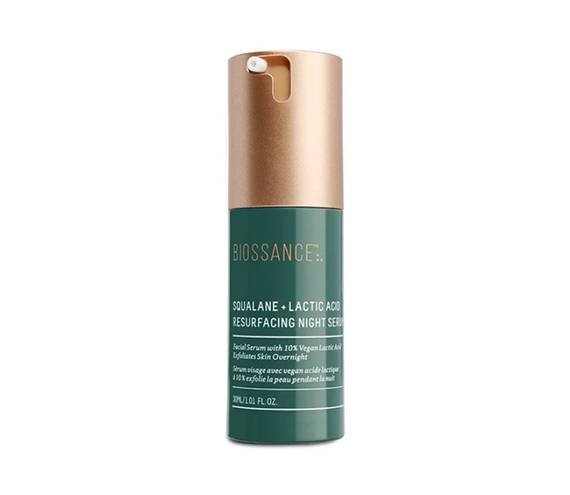 For Sun Damaged Skin
Versed Auto-Save Advanced Restoring Serum
 For sun-damaged skin and discoloration, try this restoring serum with microalgae, phloretin and ferulic acid that can be used at night and in the morning. It will help clarify your texture, tone, and leave your skin looking revitalized and plump.
Photo: Chaunte Vaughn
Read More:
These 7 Retinol Products Will Up Your Anti-Aging Game
Minimize the Appearance of Pores With These Editor Picks
Our Favorite Exfoliators on Amazon to Shop ASAP
Read more

Back to top