What the Dermablend Continuous Correction CC Cream Looks Like on 4 Editors
April 23, 2021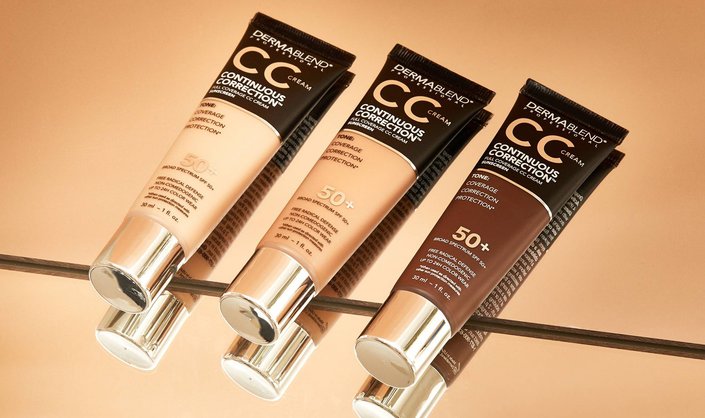 As summer approaches, the desire to trade rich beauty products for something a little lighter is real. But in terms of foundation, who wants to trade coverage for breathability? Not us. Dermatologist-recommended brand Dermablend promises we don't have to, though, with its new Continuous Correction CC Cream SPF 50+. Available in 16 shades, the formula promises weightless full coverage, in addition to non-ashy, broad-spectrum sun protection and skin-boosting ingredients like antioxidants and brightening niacinamide. To find out if the foundation alternative lives up to claims, four very picky Skincare.com editors put it to the test. Check out their reviews — and photos! — below.
Sarah, Senior Editor 
Shade: Light 1
BB cream has been my top choice of COVID-19-era face makeup, but now that I'm spending a little bit more time outdoors around people and the weather is heating up, I've been in need of a more substantial formula. My criteria: a face product that contains SPF and effectively evens out my complexion, but doesn't feel too heavy or transfer onto my mask. I found it in this CC cream. It's got more coverage than my go-to BB cream but doesn't look cakey or feel thick. It dries down quickly for a transfer-proof finish and lasts all day. When I don't need a full face of makeup, I also like to use the formula as a concealer to camouflage maskne-related breakouts or redness on my cheeks.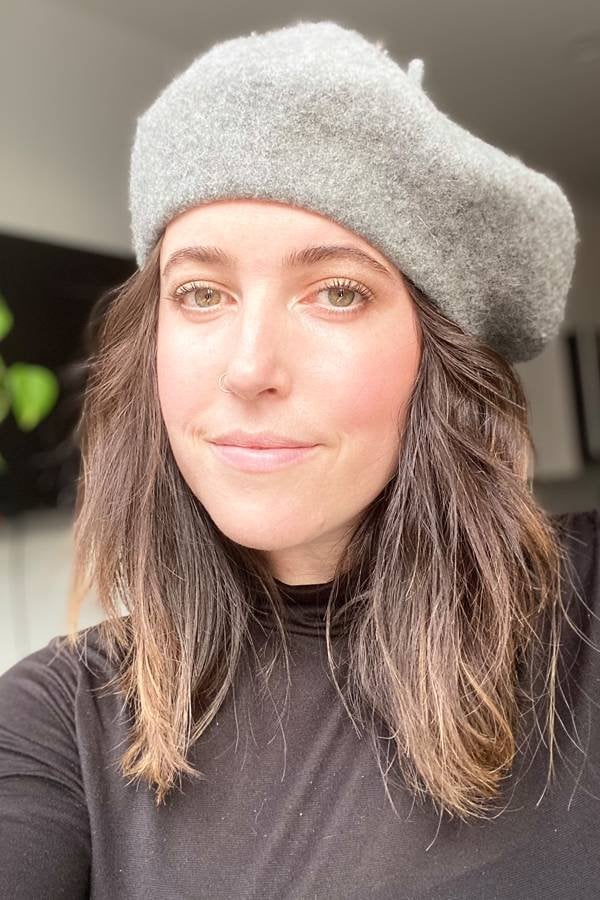 Malaika, Audience Development Manager
Shade: Deep 1
My entire makeup routine has changed since we've started working from home. Instead of reaching for my go-to foundation-and-concealer combo, I've started opting for lightweight makeup alternatives like tinted moisturizers that can cover my dark spots and help improve my bare skin. So when I heard about this product, I couldn't wait to put it to the test. And it did not disappoint. It covers my blemishes and dark spots instantly but doesn't feel heavy, sticky or uncomfortable on my skin. I love the natural, pore-blurring Zoom-call friendly effect, too, and as someone with combination skin, the fact that it's non-comedogenic is a plus (no clogged pores here!). After applying the CC cream, I simply dust a translucent setting powder on my T-zone to mattify and am good to go.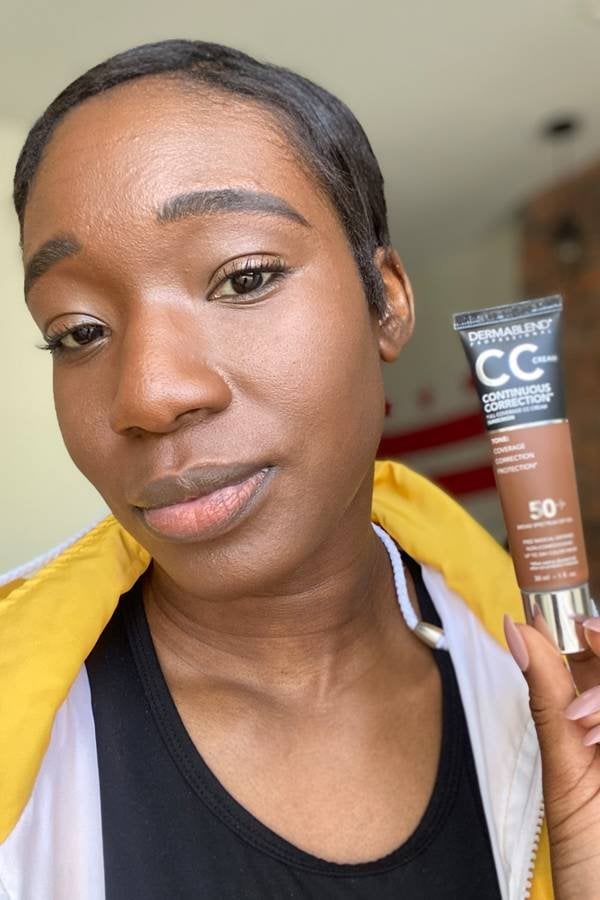 Alanna, Assistant Managing Editor
Shade: Medium 1
I absolutely love a CC cream and wear one every single day, so I went into testing this formula with high hopes. I was immediately impressed with how seamlessly the shade matches me and how velvety-smooth the consistency is. I dotted it all over my face (after SPF and primer) and was able to easily blend it out with my fingers. Throughout my wear, I noticed that there was no skipping, smudging or creasing, and other face products I applied overtop (like my concealer and powder) glided on with ease — no pilling at all! I also love the fact that this formula has SPF 50+, and I absolutely see it becoming my new go-to face product this spring and summer. 10/10 all around!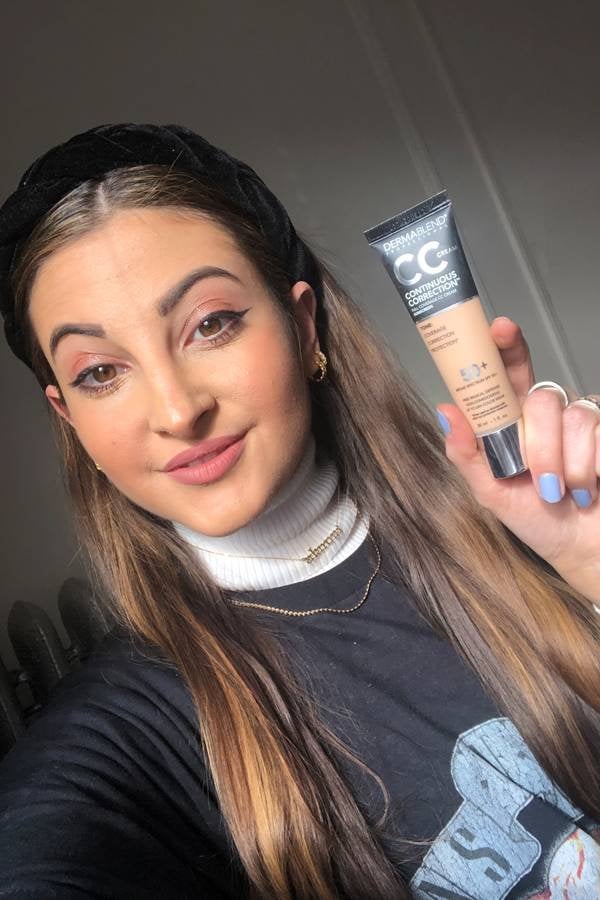 Caitlyn, Assistant Editor
Shade: Light 2
After applying a bit of the CC cream to my skin with a foundation brush, I was instantly impressed with its silky consistency and how well it matched my skin tone. Right away, my red spots from a recent breakout disappeared, leaving my skin smooth while being lightweight enough to let it breathe. This CC cream gave me absolutely flawless coverage while providing me with SPF protection, and for that reason, it'll be a permanent fixture in my makeup routine this season and beyond.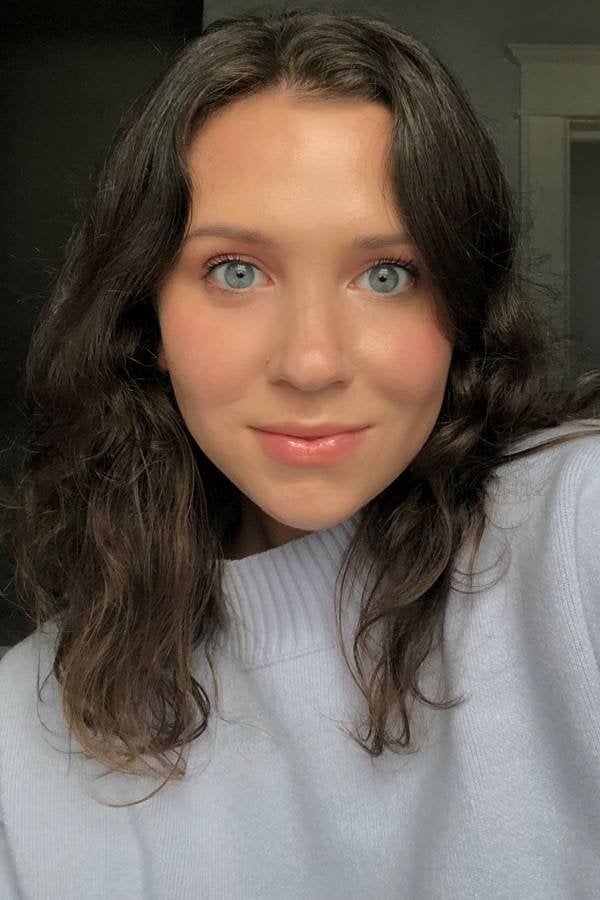 Photography: Chaunte Vaughn, Art Direction: Hannah Packer, Associate Creative Producer: Becca Solovay
Read More:
CC Creams at Ulta That Are Good for Your Skin
5 Foundations That Look Like Skin
5 Water-Based Foundations for Flawless-Looking Skin
Read more

Back to top