Here's What a Beauty Editor (A.K.A the Ultimate Skin-Care Enthusiast) Wants as a Holiday Gift
October 28, 2020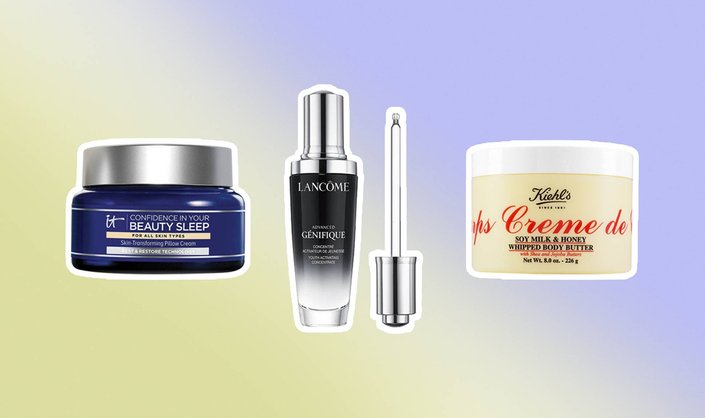 Whether you're a skin-care novice shopping for someone who is skin obsessed or you're looking to treat yourself this holiday season, we think it's safe to say that it can be pretty overwhelming to figure out which skin-care products are worth buying. That's why we've compiled a group of gifts that have made their way onto our editors' holiday wishlists to serve as a helpful guide. Ahead, read on for our top picks.
Lindsey, Content Director
Lancôme Advanced Génifique Face Serum
I'm super picky when it comes to face serums and find that many end up pilling under my moisturizer or only target one or two of my skin concerns. This lightweight yet potent one from Lancôme does neither. It absorbs almost instantly and is packed with bifidus extract, a prebiotic that addresses dryness, dullness and other signs of aging like fine lines and skin tone. I use it morning and night before I moisturize. I'll never say no to a refill.


IT Cosmetics Confidence In Your Beauty Sleep Night Cream
Speaking of moisturizers, if I could bathe in this ceramide- and hyaluronic acid-filled night cream, I would. The subtle lavender scent instantly puts me in the mood for bed, and I wake up in the morning with impossibly soft, hydrated skin. I don't know how, but even though the cream has a rich texture, it seems to stay on my face and off my pillow — talk about a Christmas miracle!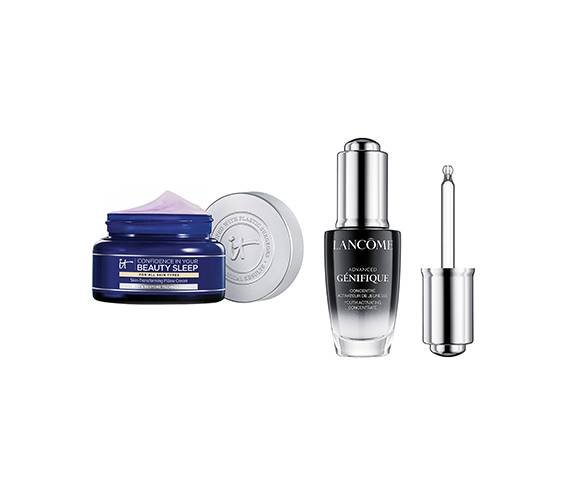 Sarah, Senior Editor
Lancôme Absolue Revitalizing & Brightening Soft Cream
Choosing a moisturizer can be a very personal experience, but if anyone got me this cream, I would be beyond thrilled. With chic packaging and an anti-aging, hydrating and brightening formula, it's a total crowd-pleaser. And at a higher price point, it's not something I'd typically buy myself, so receiving one would be a true treat for me and my skin.


Kiehl's Creme de Corps Soy Milk & Honey Whipped Body Butter
I was never picky about body lotion until I tried Creme de Corps. The whipped formula is so dreamy and luxurious, not to mention supremely moisturizing. Truly, nothing compares. I try to make every drop count, so it takes me a while to get through it, but I'm currently all out. Finding a jar of it in my stocking would be the best gift.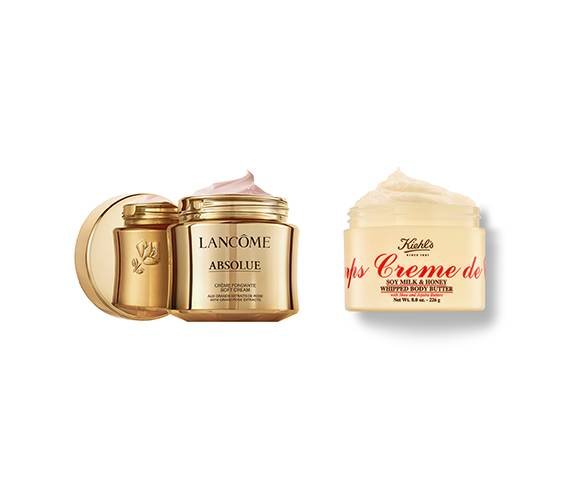 Alanna, Associate Editor
IT Cosmetics Confidence In a Gel Lotion
Although my skin gets dry during the winter months, a lightweight moisturizer is still a must-have in my collection because my oily T-zone ceases to disappear. This gel-lotion formula has done just the trick for my skin in the past; the glycerin in it keeps my dry spots hydrated, while the airy gel formula doesn't clog my oily parts. It's the perfect add to any skin-care stocking. I know I'm asking for this one this year!


Kiehl's Powerful-Strength Dark Circle-Reducing Vitamin C Eye Serum
Correcting dark circles can be tricky, and if you know someone who struggles with this, you can bet that they've tried just about everything. Give them the gift of this vitamin C eye serum and they'll forever thank you. It's formulated to visibly reduce the appearance of bags, puffiness and darkness, leaving the skin brighter, more even and firm. 
Genesis, Assistant Editor
Lancôme Renergie Multi-Lift Night Cream
All I want for the holidays (and every day, really) is glowing skin, and this luxuriously rich night cream is exactly how to get just that. It's an anti-aging moisturizer that works to reduce the appearance of fine lines over time, which I love because you can never start too early. It's also formulated with hydrating hyaluronic acid and moisturizing shea butter to leave skin feeling soft and looking radiant with each use. 


IT Cosmetics Confidence in a Cleanser
A cleanser that doesn't strip the skin is exactly what my skin needs during the cooler months, so you bet I'm asking for a restock of this formula. It's a cleanser and serum in one that not only works to effectively cleanse the skin and effortlessly remove makeup but it also simultaneously moisturizes the skin, leaving it feeling refreshed and hydrated.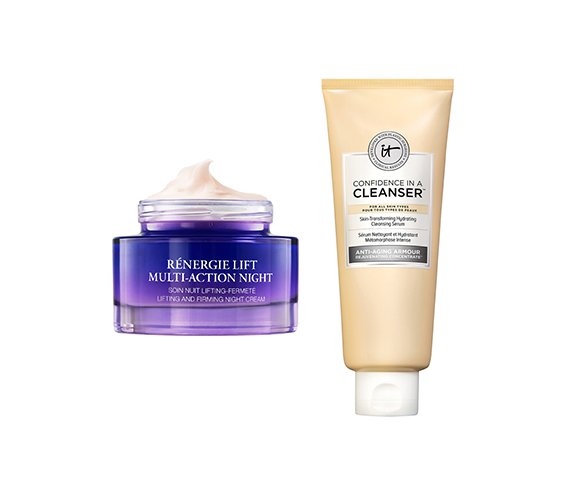 Jillian, Senior Social Editor
Kiehl's Merry Masking Gift Set
The Kiehl's Merry Masking set is my ticket to undwinding this season while giving my complexion everything it needs to glow through the winter. It has three  travel-size masks to target all of my winter skin woes, including the Rare Earth Deep Pore Cleansing Mask for enlarged pores, the Turmeric & Cranberry Seed Energizing Radiance Mask for dullness and the Avocado Nourishing Hydration Mask for dryness, so I really can't go wrong. 


Lancôme Hydra Zen Glow Liquid Moisturizer
If you're anything like me, winter is a particularly challenging time when it comes to keeping dry skin in check, so I need a moisturizer that can really deliver on the hydration. The Lancôme Hydra Zen Glow Liquid Moisturizer fits the bill, and I can already tell it's a must-have for the season. With 11 amino acids and hyaluronic acid, I know I'll get all the hydration I need. On top of that, it's a lightweight formula and safe for sensitive skin, so I don't have to worry about a thick moisturizer breaking me out, and that just might be the best holiday gift of all.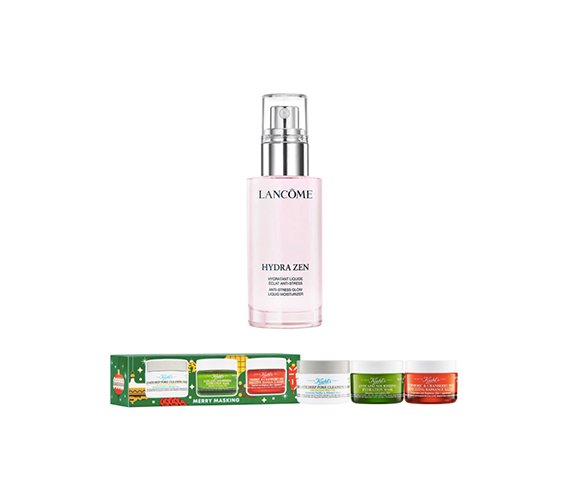 Read More: 
5 Stubble Moisturizers to Consider Adding to Your Cart
Fall Skin-Care Products Our Editors Are Loving This October
How a Beauty Editor Would Spend $100 on Amazon
Read more

Back to top