Our Editors' Favorite Winter Moisturizers
December 21, 2020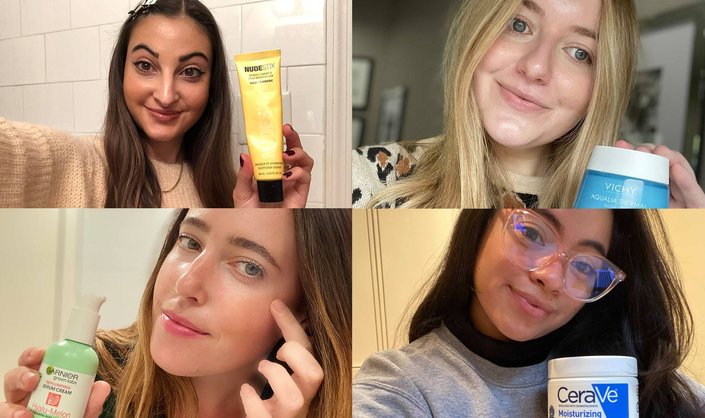 It's this time of year when we swap our lightweight moisturizers with thicker options that contain effective hydrating ingredients like hyaluronic acid to keep our skin radiant, smooth and nourished. If you, too, are dealing with major skin dryness right about now, keep reading for five moisturizer recommendations straight from our editors.
Sarah, Senior Editor
Garnier Green Labs Hyalu-Melon Replumping Serum Cream
A leisurely skin-care routine helps me wind down at night, but in the morning, I'm all about speed and convenience. That's why I've been obsessed with this three-in-one daytime product since it hit shelves this fall. It serves as a serum, moisturizer and sunscreen, so I can get through my AM routine in no time. I wasn't sure if the formula would be rich enough for the colder months, but even though it feels lightweight, it's surprisingly nourishing. The hyaluronic acid and watermelon extract really help plump and hydrate my skin. Plus, it gives me a subtle glow that I love.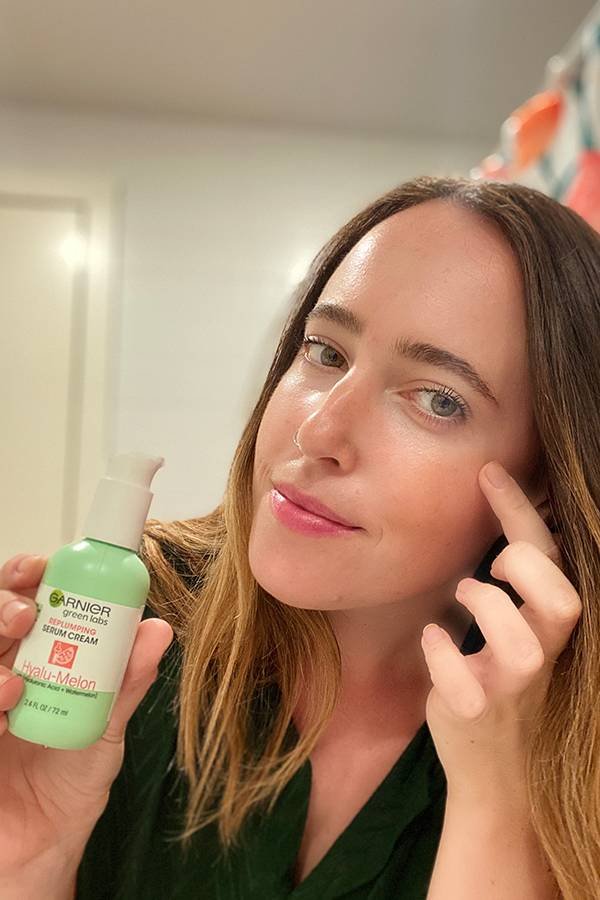 Alanna, Associate Editor
Nudestix Nudeskin Citrus-C Mask & Daily Moisturizer
This winter, I'm all about combatting dullness and discoloration, which is why I've been reaching for the Citrus-C Mask & Daily Moisturizer. It contains a blend of yuzu, vitamin C and tumeric to help target skin discoloration and has a super rich consistency that melts seamlessly into the skin, leaving mine plump, supple and ready for makeup. I also love that this moisturizer doubles as a mask. I wake up with a brighter, glowing complexion every time I use it.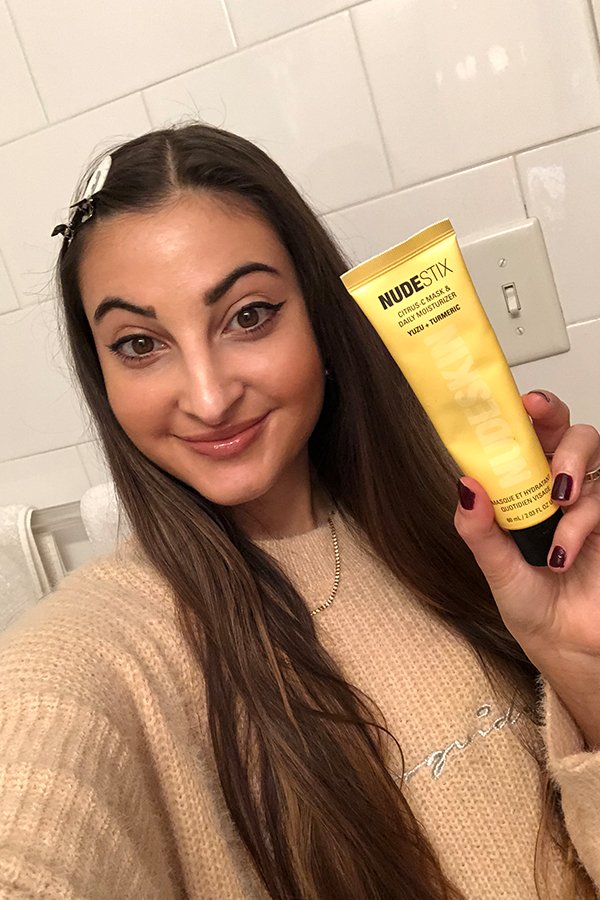 Genesis, Assistant Editor
I cling to rich moisturizers during the winter and the CeraVe Moisturizing Cream is my go-to due to the effective formula and even better price point. For just $16.08 (MSRP), I can get a huge tub of moisturizer that I can use on both my face and body. The formula is infused with hyaluronic acid and ceramides and offers long-lasting hydration without clogging pores. I also like that it doesn't feel greasy and absorbs quickly, so I never feel reluctant to slather it on.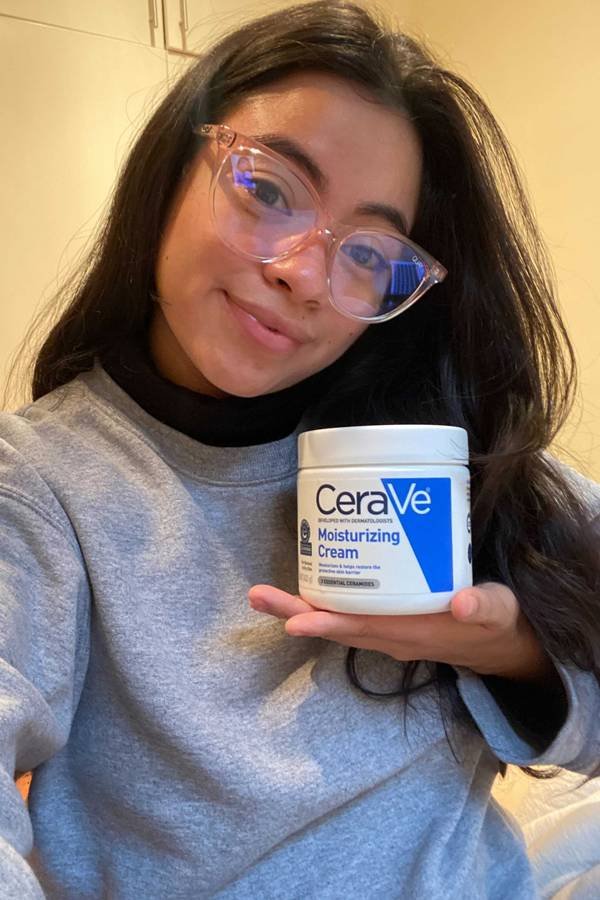 Sam, Assistant Editor
I stick to lightweight moisturizers in the summer and even through the early fall, but when the air turns frigid and the winds pick up, I know it's time to switch up my routine. My go-to moisturizer for winter is this ultra-rich cream from Vichy. Theformula, which is packed with hyaluronic acid and Vichy volcanic water, feels silky when applied, instantly soothes any dryness or tightness and keeps my face hydrated all day. It also gives my skin a plumped appearance and is a great base for my makeup. I constantly go back to this drugstore staple year after year.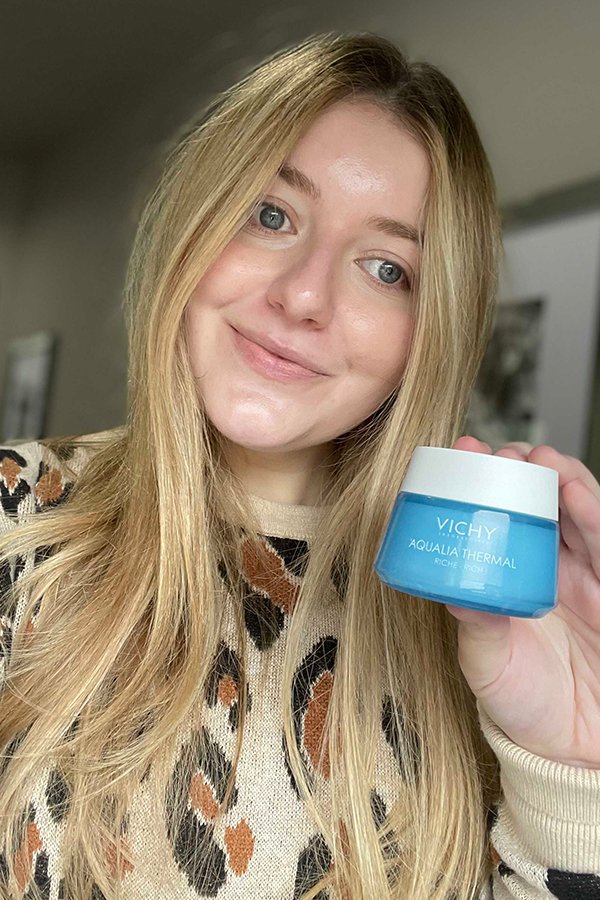 Jillian, Senior Social Media Editor
A rich moisturizer is a necessity in the winter because of my extremely dry skin and keratosis pilaris. Both make my skin vulnerable to dullness and roughness, so I tend to keep a thick lotion on hand for the colder months. Kiehl's Creme de Corps is a classic in my body-care routine because it nourishes me like nothing else. The combination of cocoa butter, beta-carotene and squalane helps restore my moisture barrier and prevents flaking, which is vital for me in the freezing NYC temperatures. Skin benefits aside, it also smells like a sugar cookie, so applying it feels extra indulgent.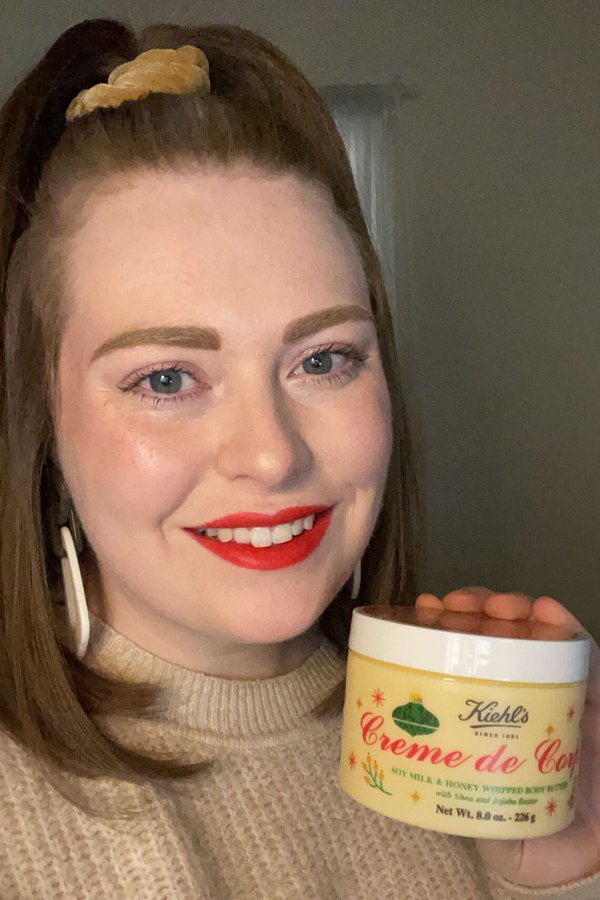 Photo Credit: Sarah Ferguson, Alanna Martine Kilkeary, Genesis Rivas, Sam Holender + Jillian Selzer
Read More:
5 Products to Help Reduce the Appearance of Wrinkles
How Seasonal Changes Can Affect Your Skin in Fall and Winter
Can You Use a Chemical Exfoliator and Retinol Together?
Read more

Back to top