L'Oréal Paris Just Dropped Its Very First Drugstore Retinol Serum and We Can't Wait to Get Our Hands on It
July 15, 2020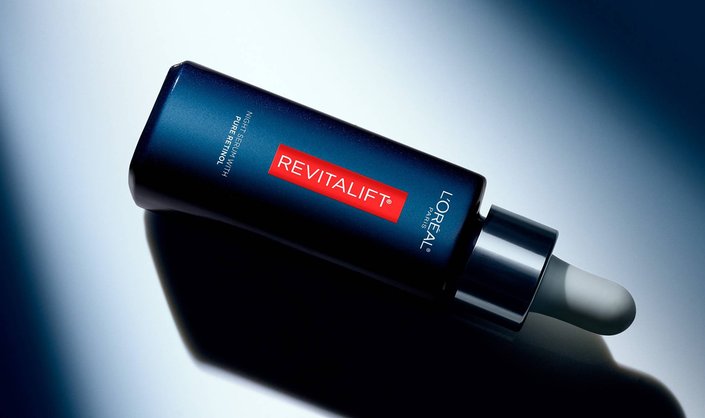 If you love a good drugstore buy like we do, we have some seriously exciting news for you. L'Oréal Paris just dropped the Derm Intensives Night Serum with 0.3% Pure Retinol exclusively at Walgreens, and the brand is inviting you to add it to your online cart before it hits stores in the fall. 
The luxe-looking, blue matte bottle contains a high concentration of pure retinol (and no retinol derivatives). After two weeks of using the Night Serum, wrinkles (even deep ones) will start to appear less visible, making your skin appear smoother, softer, brighter and more radiant. With continued use, it can even improve deep wrinkles thanks to the formula's 0.3% of vitamin A, the highest concentration of retinol in any product from the brand. Because retinol is such a strong ingredient, the formula also contains glycerin and hyaluronic acid to hydrate and soothe any potential dryness or irritation. 
To use it, apply two to three drops to clean, dry skin at night before moisturizer. Follow with a broad-spectrum SPF in the morning to protect your skin. Since retinol is highly potent, you'll have to get your skin used to it. Work your way up by applying it on two nights during your first week of use, every other night during your second and then if your skin can tolerate it, nightly by week three. 
The Night Serum is excellent for all skin types, absorbs quickly into the skin, is non-comedogenic and paraben- and fragrance free.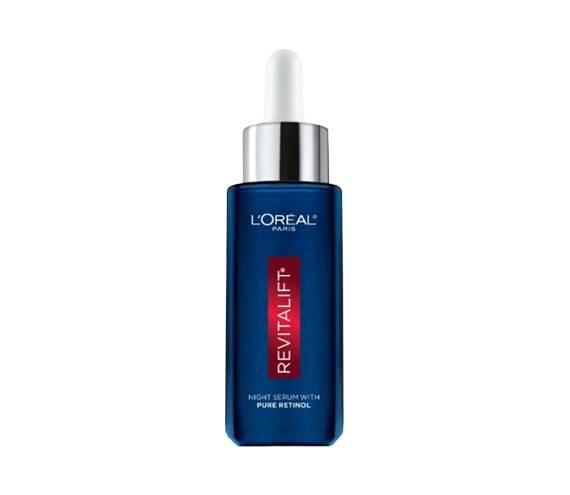 Priced at less than $40, this formula proves that choosing a potent and effective retinol doesn't have to break the bank. Get your hands on a bottle of the L'Oréal Paris Derm Intensives Night Serum, 0.3% Pure Retinol on Walgreens.com now!
Read more

Back to top