Skin Sleuth: What Is Mandelic Acid?
September 09, 2019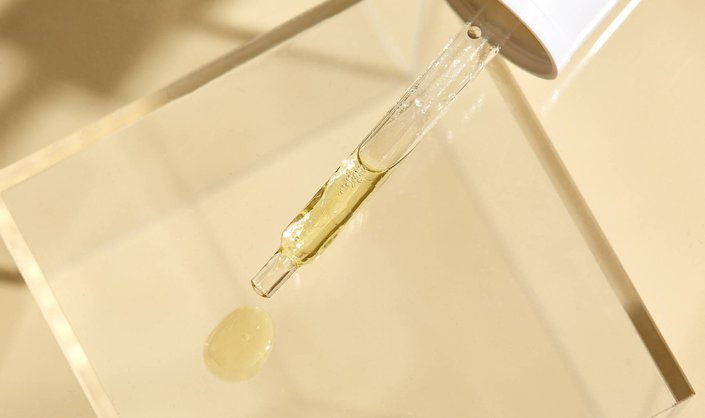 Nature is the source of many great skin-care ingredients: Vitamin C comes from oranges, jojoba oil comes from the beans of the jojoba plant, menthol is a derivative of peppermint and Kakadu plum comes from a native Australian flowering plant — the list goes on and on. But another, arguably lesser-known skin-care gift from Mother Nature is mandelic acid. This potent yet gentle ingredient is known to have powerful skin-brightening properties and deserves a spot in your skin-care routine. 
Ahead, we consulted with two board-certified dermatologists, Janelle Vega, M.D., co-founder of BIA Life and Dr. Michele Farber, M.D., of Schweiger Dermatology Group, to get the scoop on this superstar exfoliator.  
What Is Mandelic Acid and Where Does It Come From?
 "Mandelic acid is an alpha hydroxy acid (AHA) similar to glycolic and salicylic acid," says Dr. Vega. This makes it a great skin exfoliator. Mandelic acid's source, however, is a bit more unique: It comes from bitter almonds or wild cherries. 
What Are the Skin-Care Benefits of Mandelic Acid?
Mandelic acid has many of the same known skin-care benefits as other AHAs. "It helps even skin tone by aiding surface skin turnover and improves the appearance of skin texture, fine lines and wrinkles and pigment changes on skin's surface," says Dr. Faber. What makes mandelic acid stand out from other chemical exfoliators is how gentle it is. "Mandelic acid in particular is associated with less stinging and burning as compared to other alpha hydroxy acids because it does not penetrate as deeply into skin's surface," adds Dr. Vega. "Therefore, I find it's helpful for my patients with sensitive skin who have a difficult time tolerating AHA/BHA or retinoids."
When to Be Cautions Using Mandelic Acid 
Like all exfoliating ingredients, mandelic acid should be used carefully. "Always use caution when combining exfoliating agents, including any other AHA/BHA or retinol," says Dr. Vega. It's important to make sure you don't over-exfoliate your skin, which could result in damage to its barrier. Because of this, Dr. Vega recommends consulting with a dermatologist prior to incorporating mandelic acid into your skincare routine. 
How Is Mandelic Acid Used in Skin-Care Products?
If you look at the ingredient list on your skin-care products, you may find that mandelic acid has been there all along. "It's found in products ranging from serums to lotions to exfoliating pads," says Dr. Faber. In addition to gently exfoliating skin for a visible brightening effect, mandelic acid can also help with the appearance of acne. "It is excellent in assisting with acne, as it has been found to have some antibacterial and antimicrobial properties," says Dr. Vega. "It also helps with post inflammatory acne issues or hyperpigmentation by helping even the skin tone."
Can All Skin Types Benefit From Mandelic Acid?
In short: Yes. "Because mandelic acid has a slightly larger molecule size when compared to the other hydroxy acids, it is generally tolerated by sensitive skin types and people with darker skin tones. This is because it is less likely to irritate and cause a post-inflammatory response," says Dr. Vega. The key to trying any new exfoliating product is the same: "Start slowly and work your way up to allow your skin to tolerate it well," advises Dr. Faber. And, of course, always use a broad-spectrum sunscreen every day to help protect your freshly exfoliated skin from the sun's UV rays.
Read More:
A Simple Skin-Care Routine for Acne-Prone Skin Types
6 Skin-Care Products Packed With Glycerin
I Tried the Lancôme Rose Milk Mist and Will Take It Over a Bouquet Any Day
Read more

Back to top