Toner vs. Tonic: What's the Difference?
June 24, 2021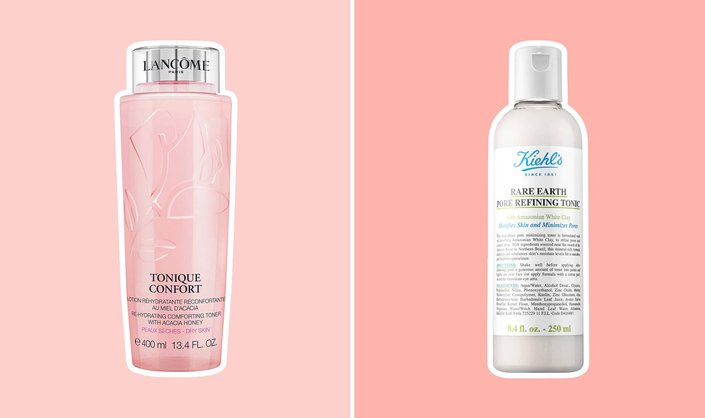 Whether it's salt scrubs and sugar scrubs or balms and ointments, there are a lot of skincare products that seem similar, but actually have key differences between them. Another example are toners and tonics. We spoke to board-certified dermatologist and Skincare.com expert Dr. Joshua Zeichner, to explain the skincare benefits of each, including how to determine which one to use. 
What's the difference between a toner and a tonic?
Toners and tonics are both lightweight, liquid products and are recommended for use after cleansing and before applying serums and creams. In the past, toners were designed to balance the skin's pH and address excess oil on skin's surface, says Dr. Zeichner. Tonics, he explains, "may have toning benefits but they are primarily used to perform a specific job, such as brightening, soothing or strengthening." For example, the Kiehl's Rare Earth Pore Refining Tonic is made with Amazonian white clay to help absorb excess oil, and allantoin, which can help absorb excess oil and soothe the skin. "The line between tonics and toners has been blurred," says Dr. Zeichner. "The latest toners have hydrating and anti-aging benefits and are no longer made to just remove oil."    
So, should I use a toner or a tonic?   
"While traditional toners may have been a favorite for people with oily skin, now it does not matter," explains Dr. Zeichner. "Most toners are now alcohol-free and non-drying, so they can be used across all skin types." For instance, the Lancôme Tonique Confort Re-hydrating Comforting Toner With Acacia Honey is a silky, soothing and moisturizing toner that gently purifies and rehydrates dry and sensitive skin. Ultimately, the best way to determine whether you should use a toner or a tonic is by choosing a formula with ingredients that can help address your skin concerns.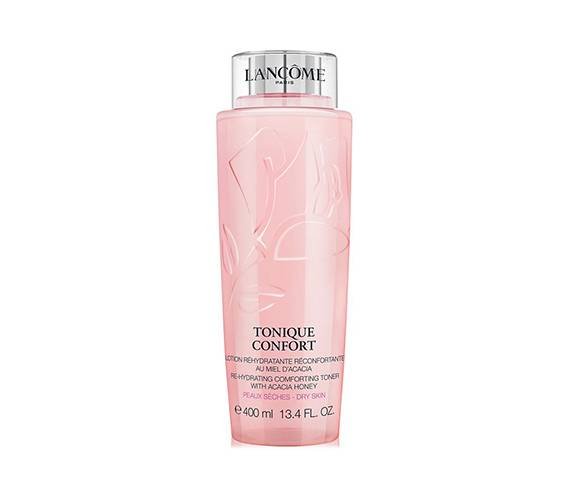 Design: Hannah Packer
Read More:
Our Favorite Toners Under $25 From Amazon
These Toner Hacks Are Actually Really Useful
5 Toner Myths You Shouldn't Believe, According to Skin Experts
Read more

Back to top