10 Skin-Care Products Our Editors Are Loving This August
August 03, 2020
It's a brand-new month, which means different products are making their way into our bathroom cabinets and skin-care routines. These are the products Skincare.com's editors can't live without this August.
Lindsey, Content Director
La Roche-Posay Cicaplast Hand Cream
I've probably washed my hands more in the past four months since the coronavirus pandemic hit than I have the rest of my life combined. OK, maybe that's a slight exaggeration, but regardless, my hands are dry, cracked and generally unhappy with me right now. Keeping a tube of this new La Roche-Posay hand cream by every sink in my house, however, has made a huge difference. It's infused with glycerin, shea butter and niacinamide and makes my hands super soft but somehow doesn't leave behind a greasy residue.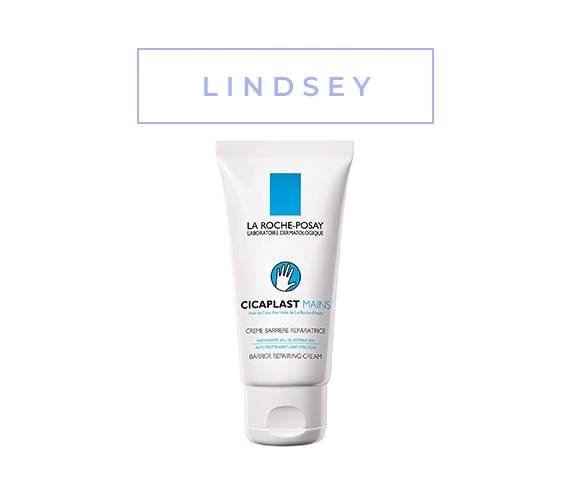 Sarah, Senior Editor
IT Cosmetics Your Skin But Better Foundation 
This light-as-water fluid doesn't just improve the appearance of your complexion with its buildable formula, it also improves skin tone and texture with skin-loving ingredients like hyaluronic acid, aloe vera and vitamins E and B5. I love the way it feels on my skin — it's perfect for summer! 
It can be difficult to find a summer moisturizer that's lightweight yet delivers noticeable skin benefits. This one, which has a luxe, fast-absorbing texture, is my new must-have. The formula is a blend of brightening glycolic acid, exfoliating salicylic acid, hydrating shea butter and hyaluronic acid and revitalizing grand rose extracts. Plus, it contains SPF 15 sun protection. Like I said, perfect summer moisturizer. 
Kiehl's Vital Skin-Strengthening Hyaluronic Acid Super Serum
This serum is perfect for anyone looking to prevent or improve fine lines. It contains a form of hyaluronic acid that can penetrate eight skin surface layers deep, plus an adaptogenic herbal complex to defend skin from stressors like sun exposure. I've been using it to plump up the lines developing on my forehead and around my eyes and keep them from deepening while I'm outside this summer (along with my sunscreen of course!).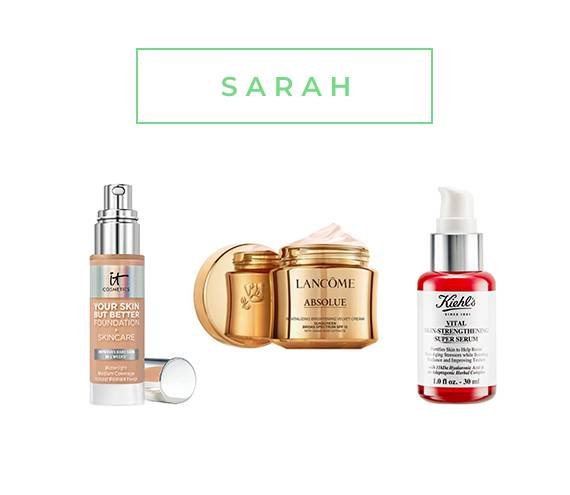 Alanna, Associate Editor
L'Oréal Paris Revitalift Derm Intensives Night Serum, 0.3% Pure Retinol
Incorporating retinol into my skin-care routine has been a slow but steady process for two reasons: One, because my skin gets irritated easily, so I have to be careful about what retinol product I'm using, and two, I really don't want to break the bank. As fortune would have it, L'Oréal Paris dropped its very first retinol night serum this past month, and I've been  incorporating it into my nightly skin-care routine. I'm pleased to say that this stuff is the real deal — it contains 0.3% pure retinol , plus glycerin and hyaluronic acid for a more soothing and comfortable experience. My moody skin has been put at ease, and my wallet is thrilled — it's effective and less than $40. 
Isle of Paradise HYGLO Face & Body Serum
I pretty much self tan twice a week, and the more I've gotten into it, the more formulas I've wanted to try. HYGLO was on my list for a few reasons, the most major being that this face and body tanning serum contains hyaluronic acid for a plumper, softer finish. I've been using it non-stop, and I've noticed a difference in the vibrancy and bounciness of my skin. Plus, it gave me a 10/10 self tan.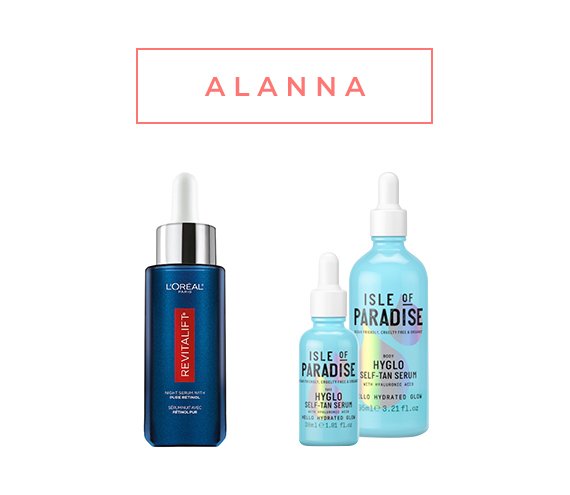 Genesis, Assistant Editor
Sorella Apothecary Watermelon Mint Hydrating Face Mist
I'm obsessed with face mists. The act of misting just feels so luxurious, and I'm in love with that enviable, healthy-looking dew that it always leaves behind. But with most face mists, I feel like that's really all they do — make you look glowy. What I love about the Sorella Apothecary Watermelon Mint Hydrating Face Mist is that not only does it give me a beautiful glowing complexion, but it also helps to refine the look of large pores and smells like a delicious watermelon mint cooler.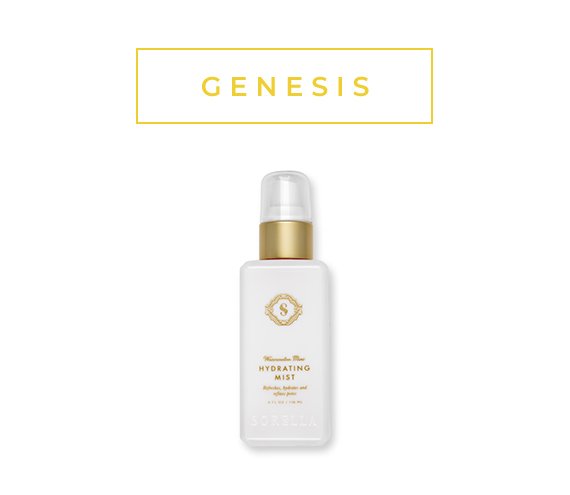 Sam, Assistant Editor
M-61 Hydraboost Collagen Peptide Water Cream
It's been crazy hot and humid this summer, so I wanted to swap out my usual heavy moisturizer for something a little more lightweight and breathable. For an option that feels airy and doesn't skimp on hydration, I've been loving this new anti-aging water cream from M-61. Formulated with plant-based collagen, vitamin B5 and kakadu plum extract, this silky moisturizer leaves my skin feeling refreshed, hydrated and nourished. It leaves behind an amazing dewy sheen and gives the ultimate summer glow and plumped appearance. Plus, it never irritates my highly sensitive skin. If you're on the hunt for a do-it-all moisturizer, give this a try. 
Vichy Normaderm PhytoAction Daily Deep Cleansing Gel 
Between wearing a protective face mask with makeup and the hot humid weather, my acne around my mouth has been working overtime this summer. One of the only things that's helped calm down my breakouts has been this drugstore cleanser. Formulated with salicylic acid, the cleanser helps remove excess dirt, oil and impurities, while reducing acne breakouts, blackheads and clogged pores. It's my go-to for tackling maskne this season.
Jillian, Senior Social Media Editor
as|if by Nassif #EyeWantYou Eye Cream
Anyone who knows me knows I'm obsessed with eye cream and that I'm constantly trying new ones to try and find my perfect match. As|if's latest drop it definitely a contender. Hydration is super important to me because of my dry eyelids, and the shea butter and olive squalane give me all the moisture I need. The metal tip is the perfect way to depuff my eyes in the morning, especially when I wake up with some overactive summer allergies. It's like a mini facial for my eyes, and I'm so into it.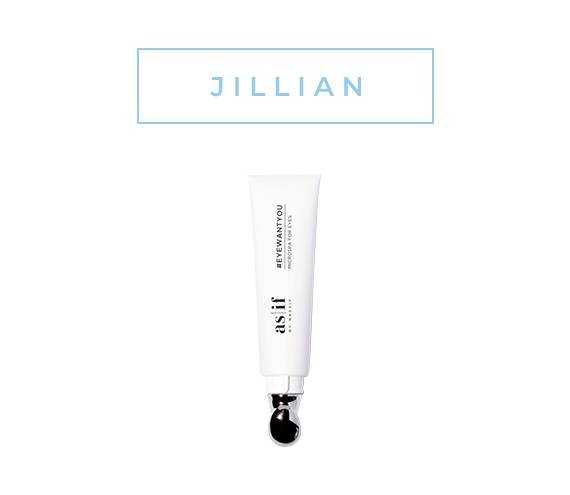 Design: Hannah Packer
Read More:
The Best Lip Masks, According to Our Editors
I Stopped Laser Hair Removal Because of COVID-19 — Now What?
Read more

Back to top