Our Editors Have Fallen in Love With These 7 New Skin-Care Products This Month
February 01, 2021
It's a brand new month, which means a new round of products is making its way onto store websites and into our makeup bags. These are the products Skincare.com's editors can't live without this February.
Sarah, Senior Editor
Lancôme Clarifique Dual Facial Essence
I typically use an essence in my routine for an extra layer of hydration and to help my treatment products absorb better. This bi-phase formula takes things to the next level by also offering gentle exfoliation. It contains glycolic and salicylic acids to help refine texture and boost radiance, plus sunflower and grapeseed oils to nourish. I like to use it every night after cleansing and toning and before applying my serum and moisturizer.  
To keep my skin hydrated during the winter, I've always sworn by running a humidifier at night. Because I'm working from home next to a moisture-zapping heater this season, I've been looking for a less bulky and noisy option for my desk that I can use during the day, too. Canopy is my pick. Not only does it look cute and feature no-mist technology, it comes recommended by top dermatologists for its ability to combat dryness and dullness. So far, I've found that my skin feels softer and retains more moisture during the day than before I started using it.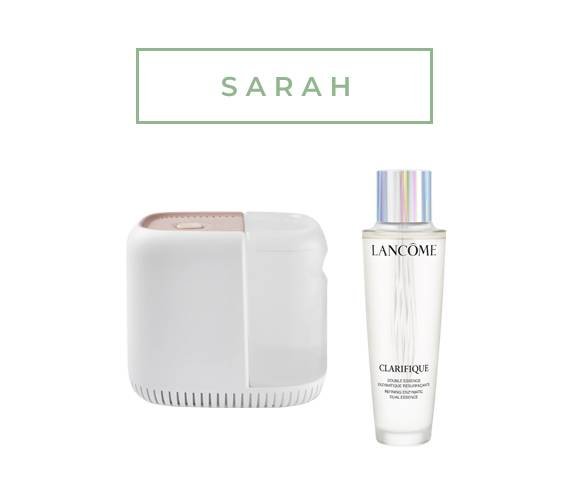 Alanna, Assistant Managing Editor
Thayers Rose Petal Witch Hazel Facial Cleanser
I'm already a big fan of the Thayers Rose Petal Witch Hazel Toner, so I was pretty stoked to find out that the brand recently dropped a cleanser in the same line. This gel formula has vitamins C and E to address discoloration and dullness, plus rosehip oil for moisture. I absolutely love the way it lathers up and makes my skin feel super clean but not stripped or dried out. This one has been a total game changer in my winter makeup routine as of late. 
Biossance Squalane + Vitamin C Dark Spot Serum
If there's any ingredient I love testing out on the reg, it's vitamin C. Lately, I've been reaching for this new serum non-stop. It has squalane, vitamin C and white shitake mushroom to address hyperpigmentation and dark spots. After a few weeks of using it, I've already noticed a difference in some of my post-acne marks and I couldn't be more pleased.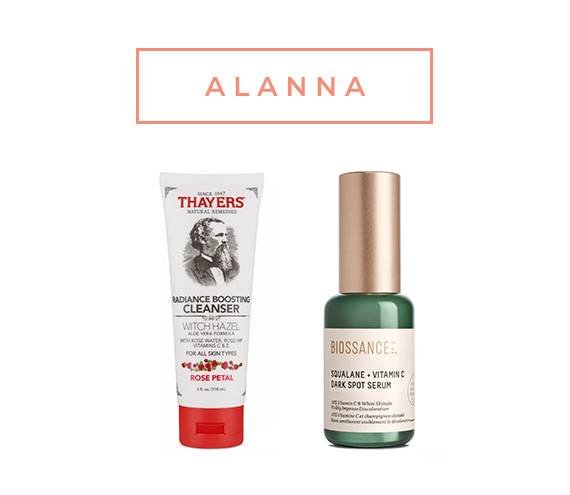 Samantha, Assistant Editor
La Roche-Posay Anthelios Mineral SPF Moisturizer With Hyaluronic Acid
I have sensitive skin, rosacea and am extremely fair — the trifecta. That's why I refuse to leave the house — let alone my bedroom — without a hefty layer of mineral sunscreen slathered all over my face. My current obsession is the new option from La Roche-Posay. Formulated with zinc oxide, titanium dioxide, hyaluronic acid and glycerine, the two-in-one product protects and hydrates. I've been loving the soft, non-greasy texture and how well it layers under foundation.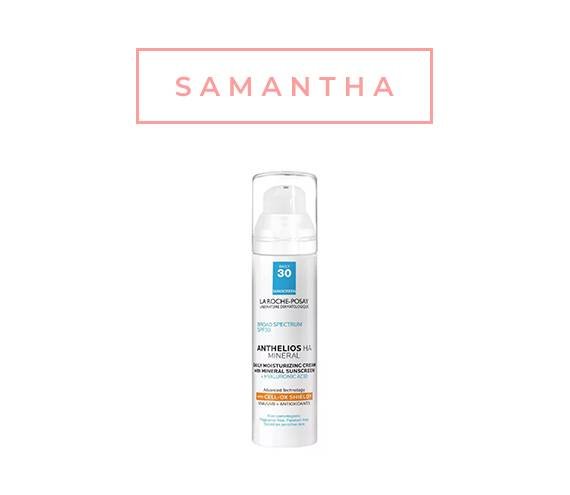 Genesis, Assistant Editor
OLEHENRIKSEN Lemonade Smoothing Scrub
I'm convinced my skin is nothing without regular exfoliation. It helps to reduce the appearance of large pores and remove dead surface skin cells resulting in a healthy glow. But I find that even when I use a chemical exfoliator, it's not always enough to smooth out my skin's texture or get rid of accumulated grime. Enter this smoothing scrub. Formulated with sugar, lemon peels and alpha-hydroxy-acids, it works to polish the skin, reduce the appearance of large pores, smooth out uneven texture and brighten. I love it because I get the benefits of both physical and chemical exfoliation, resulting in skin that is soft, smooth and visibly more glowing and bright.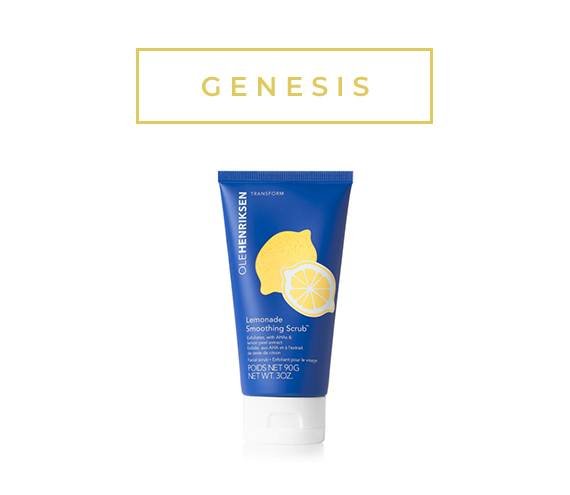 Jillian, Senior Social Media Editor
Supergoop! Daily Dose Vitamin C + SPF 40 Serum
Vitamin C is one of my favorite skin-care ingredients, especially in the winter. As someone with a chronically dull complexion, it's essential for me to incorporate it into my daily routine so I can brighten up my skin. That being said, I'm also a fan of keeping my routine as simple as possible, which is why I am more than obsessed with Supergoop!'s latest drop. This two-in-one sunscreen-serum hybrid has brought my skin-care lineup down by a product, but still packs a punch. A little goes a long way, and it's perfect to use as a primer for those (rare) days when I need to put on foundation for a more formal Zoom meeting. Hop on this, ASAP.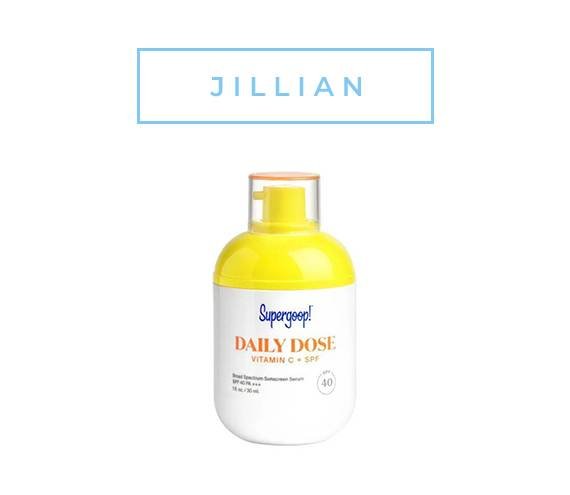 Design: Hannah Packer
Read More:
The Best Under-Eye Masks, According to Our Editors
A Beginner's Guide to Using Retinol
Drugstore Skin-Care Products Under $25
Read more

Back to top