10 Editor-Approved Skincare Products to Shop This June
June 01, 2023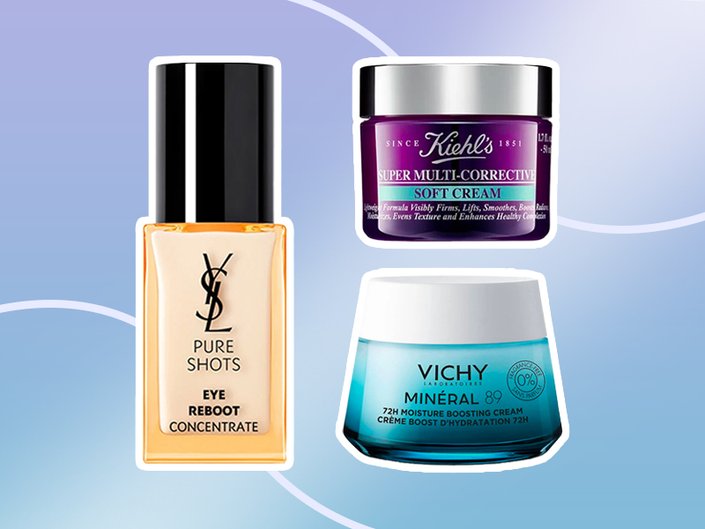 It's a brand new month, which means that new products are making their way onto store websites and shelves and into our medicine cabinets. These are the products Skincare.com's editors can't live without this June.
Victoria, Content Director
I have dry skin that can be quite sensitive, so I need my moisturizer to be extremely gentle but also deliver powerful hydration — in other words, dry, flaky patches are inevitable if I choose the wrong formula. I cannot wait to give this pick from Vichy a shot in my morning and evening skincare routine. It's the cream version of the brand's famous Minéral 89 Hyaluronic Acid Booster Serum. Packed with hyaluronic acid, squalane and Vichy Volcanic Water, and free of fragrance, the brand claims the lightweight cream provides skin with up to 72 hours of hydration while still absorbing quickly into the skin. Going into the summer months, it seems like the perfect moisturizing option.
I love a mineral sunscreen that effectively shields the skin from the sun's harmful rays while also offering other skincare benefits. This SPF 30 is infused with ingredients that help soften the skin (like antioxidant-rich kakadu plum oil) and hydrate (like aloe and coconut oil). I also love its silky, fast-absorbing texture and that it layers well under my skin tints.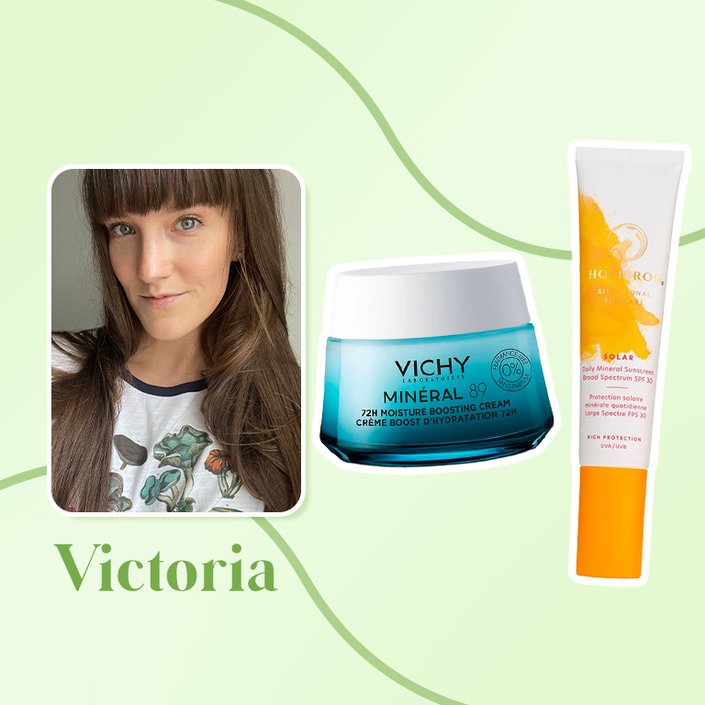 Alanna, Managing Editor
In my never-ending quest for the perfect vitamin C eye cream, this cream-to-serum eye treatment recently landed on my desk — and I'm thrilled that it did. It has a combination of caffeine and moonlight cactus flower to help promote a smoother, more resilient eye area. After application, my under-eye area feels almost instantly refreshed and more awake and appears brighter.
Cleansing balms have always been a staple in my skincare routine, and removing my makeup with them has also helped clear up my skin. This luscious formula from Eadem has become a new go-to; it's as light as a feather and sweeps off makeup without the need to rub or tug at the skin. I love its lightly-scented formula and the fact that its infused with good-for-your-skin ingredients like tiger grass, kalahari melon and allantoin.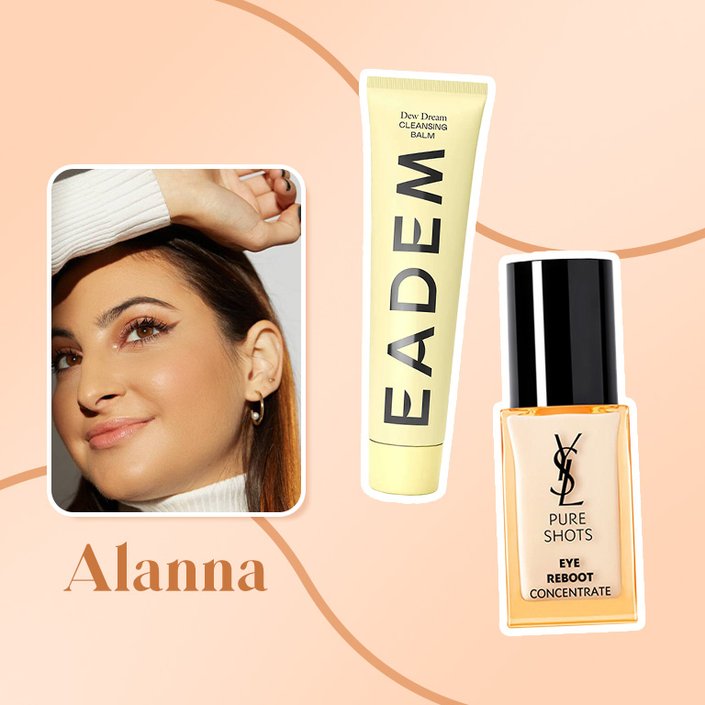 Ariel, Editor
As a first-time retinol user with dry, sensitive skin, I've always been nervous to try this ingredient in fear of encountering further dryness or irritation. But with careful application (I used the sandwich method, applying one layer of serum between two layers of moisturizer), this retinol serum has become a mainstay in my routine. It helps keep my skin glowy and clear, and I'm happy to report zero side effects after about one month of use.
Summer is coming up and retinol is known to increase sensitivity to the sun, so I'm making sure I always have a sunscreen I love on standby. This one has been my daily go-to. I love how lightweight and liquidy the formula is, and how dewy and soft it leaves my skin. When I let my skincare-loving boyfriend try it on one day, he immediately told me it made his skin feel "plump," which I was both tickled and impressed by. The mineral formula contains hyaluronic acid and antioxidants to protect against sun damage and signs of aging associated with it.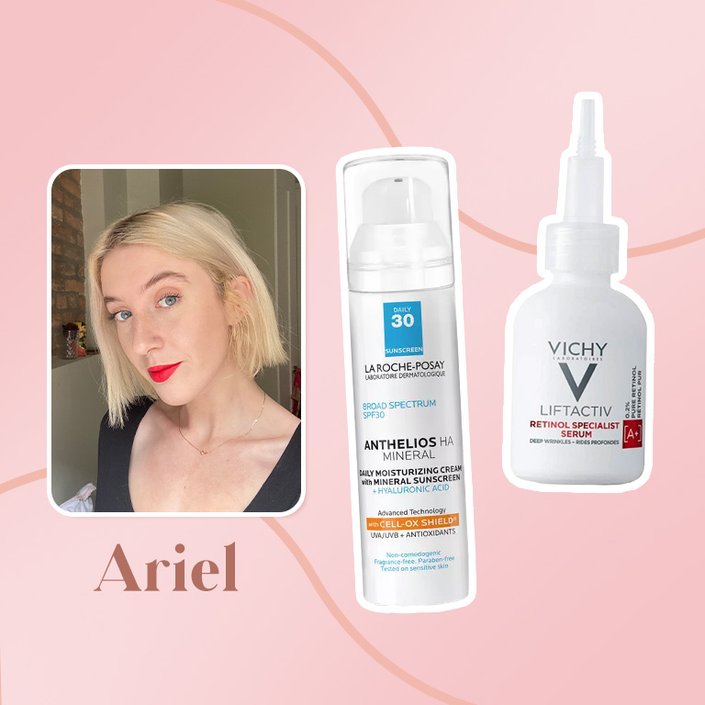 Jordan, Associate Editor
If there's one thing I've learned since becoming a beauty editor, it's that it's a good idea to start incorporating anti-aging skincare products into your routine earlier than you think. At 26, I'm beginning to look out for creams and serums that correct signs of aging, like this lightweight, refreshing moisturizer. It effectively moisturizes my often-dry combination skin while working to correct seven key signs of aging, including skin elasticity, radiance and texture.
I'm nothing if not a sucker for nostalgia, and when I saw the adorably retro Vacation Baby Oil SPF 30, I knew I needed to try it. It immediately transported me to my adolescent days spent sunbathing in the backyard with friends — only this time, I am actually keeping my skin safe from harmful UV rays thanks to the broad-spectrum SPF 30 protection. Plus, it has that delightfully familiar "baby oil" fragrance and the cute packaging is Insta-story ready.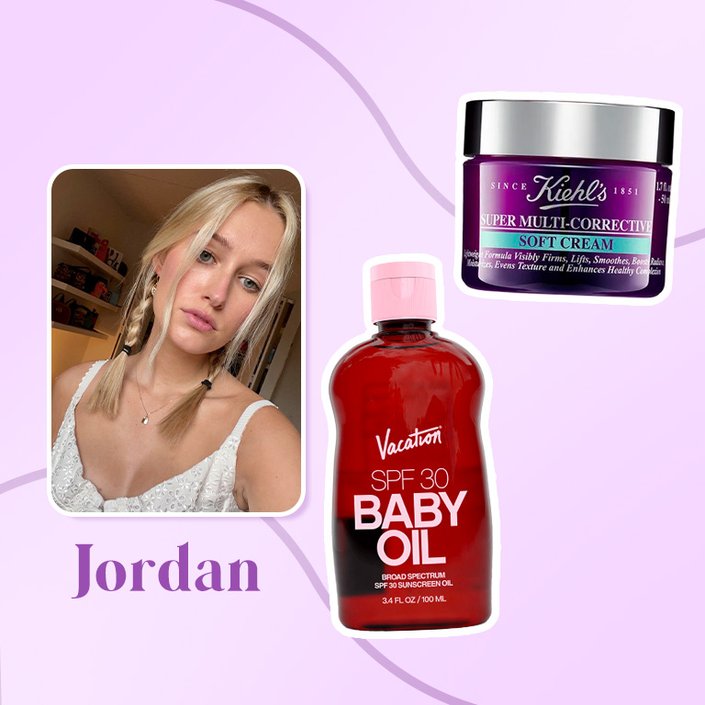 Kat, Social Media Editor
I'm not sure if it's because of the change of weather or my protective styles, but I've been noticing a bit of flaking on my scalp. I recently got my hands on the Kérastase Symbiose Antidandruff Hydrating Night Serum, and I've definitely seen a difference in my scalp health. Formulated with 1.8% salicylic acid, this nightly serum claims to reduce scalp flaking associated with dandruff. Upon application, it delivers a cooling sensation that is really soothing on my scalp. My scalp has felt hydrated, and I'm noticing a lot less flakes! I'm excited to see how my scalp feels with continued use!
As the weather gets warmer, I've found myself reaching for lightweight products to incorporate into my skincare routine. Formulated with niacinamide, hyaluronic acid, fruit antioxidants, and ceramides, this lightweight moisturizer leaves the skin feeling hydrated and smooth. It quickly absorbs into my skin, leaving me with a beautiful glow that lasts all day long.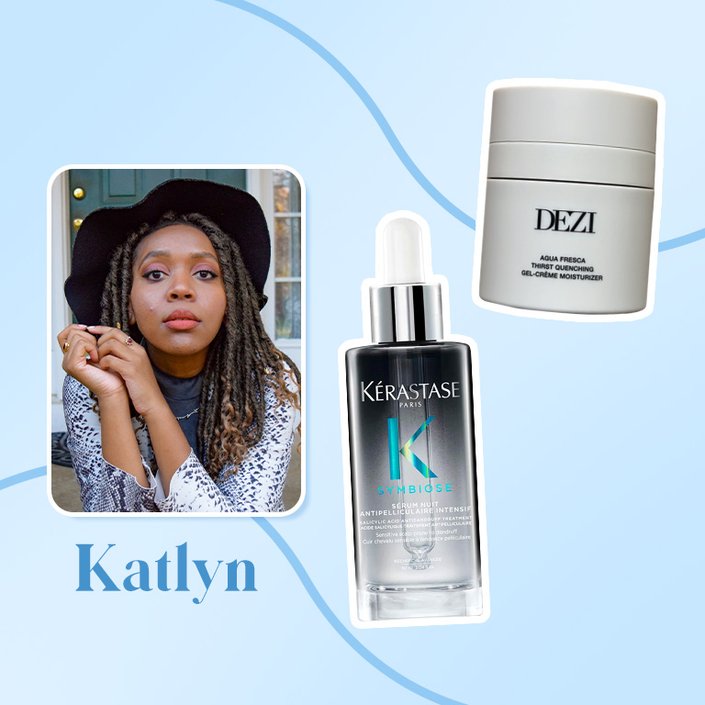 Read more

Back to top