9 Skin-Care Products Our Editors Are Thankful for This November
November 02, 2020
It's a brand-new month, which means different products are making their way into our bathroom cabinets and skin-care routines. These are the products Skincare.com's editors can't live without this November.
Lindsey, Content Director
Lancôme Rénergie Lift Multi-Action Ultra Sheet Mask
I have a well-documented love of sheet masks, and the more luxurious they feel, the better. Because this one from Lancôme is soaked in cream (the Rénergie Multi-Action Ultra Face Cream to be exact) not a serum or essence, it's easily one of the richest I've tried. The two-piece mask fit perfectly over the contours of my face without slipping throughout the 20 minutes I wore it. When I took it off, my skin felt firmer and more hydrated, and it definitely looked glowier.
I tend to find high-tech beauty tools too cumbersome to incorporate into my everyday life, but this reusable LED mask has been worth it. It's made of medical-grade silicone that feels comfortable when you wear it and uses two frequencies of red light to improve skin texture, hydration and signs of aging. You only need to wear it for ten minutes a day, three days a week, but I find it so relaxing that I've been using it daily. I put it on after cleansing and applying serum and then put on my night cream when the ten minutes are up. I can't speak to the long-term benefits yet, but I can tell you that my skin feels softer and looks less dull immediately after each session.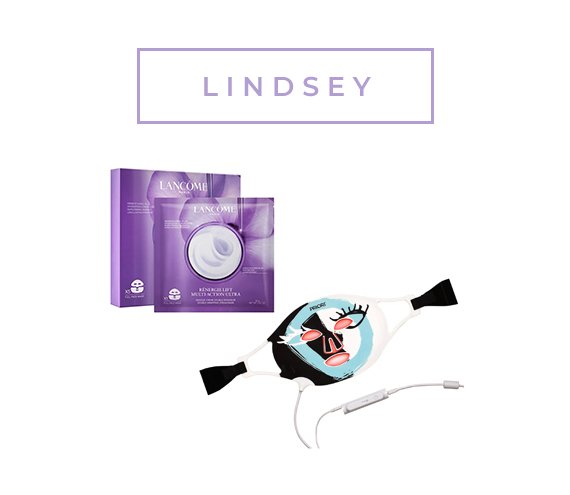 Sarah, Senior Editor
Function of Beauty Micellar Gel Cleanser
I love micellar waters but sometimes I need a deeper clean. This formula uses micellar technology but lathers into a non-drying foam to gently yet effectively remove makeup and impurities. And the best part is that the ingredients list has been customized for my unique skin needs. I took a skin quiz on the brand's site about my skin type and concerns (I have normal skin and am looking to brighten, even tone and hydrate), and it used my responses to craft the perfect micellar gel cleanser formula for me, in addition to a serum and moisturizer.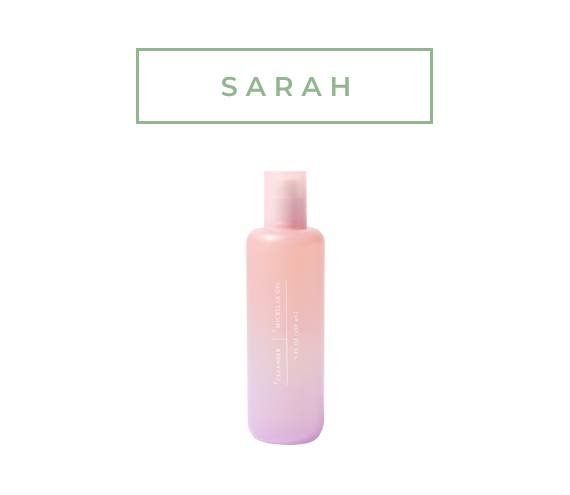 Alanna, Associate Editor
L'Oréal Paris Revitalift Glycolic Acid Anti-Aging Facial Cleanser
An exfoliating cleanse is a must-have step in my skin-care routine, and lately, I've been reaching for this new L'Oréal Paris scrub to help keep my skin looking radiant, bright and maskne-free. It contains micro pearls to physically exfoliate and glycolic acid to chemically slough off excess dead surface skin cells. The inclusion of glycerin means my skin stays soft and nourished, too.. 
Youth to the People Superberry Dream Eye Cream
My eyes have been majorly puffy from staring at screens due to working from home these days, so I've been wanting a gentler eye cream before bed to help restore the delicate area. And with hyaluronic acid, gofi stem-cell, vitamin C and ceramides, this Superberry Dream Eye Cream has literally served as a pillow for my under-eye area. After using it for a few weeks, I've noticed less puffiness and fading dark circles.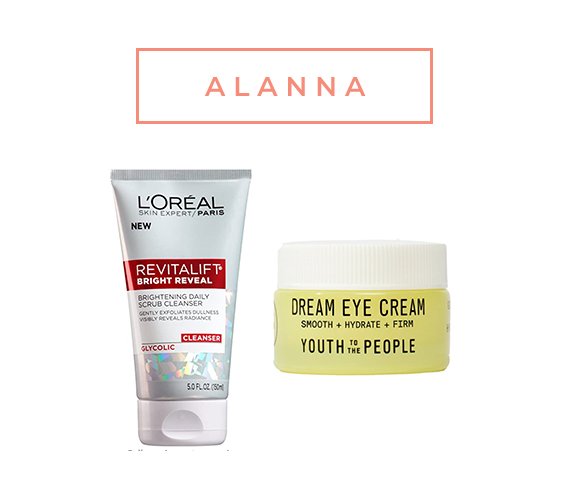 Genesis, Assistant Editor
Farmacy Honey Halo Moisturizer
Made with ceramides to repair the skin's barrier, moisturizing shea butter and vitamin E, this formula is everything your skin needs for winter. As someone who always gets dry skin patches during this time of year, the moisturizer has helped keep my skin feeling hydrated, comfortable and supple. It's very rich but it isn't greasy, which I love. My favorite part, though, is the packaging that comes with a magnetic spatula that sticks onto the lid of the moisturizer. It's so cute, helps keep bacteria from getting into the formula and because it's magnetic, I never have to worry about it getting lost.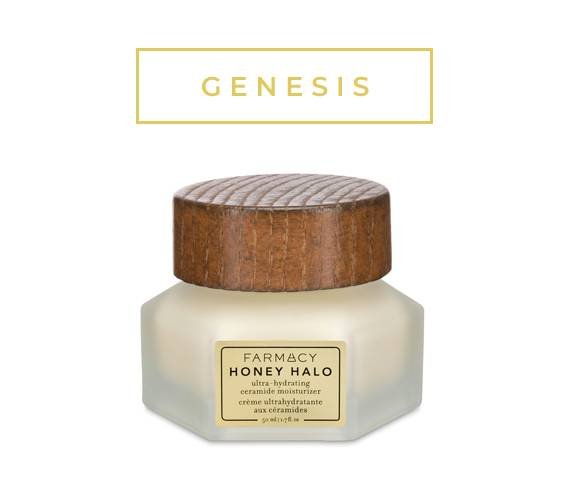 Sam, Assistant Editor
L'Oréal Paris True Match Eye Cream in a Concealer 
I have a recurring issue in which my concealer sinks into the little lines in my under-eye area. But ever since trying this new eye cream and concealer from L'Oréal Paris, my under eyes have looked plump and bright. The product, which is a combination of skin care and makeup, is formulated with hyaluronic acid to hydrate the delicate skin and also provides instant coverage for my dark circles. It's my go-to pick before hopping on a Zoom call! 
 The Erborian BB Cream Tinted Moisturizer is easily one of my favorite products of all time. So when the brand dropped this new skin-perfecting primer, I had to give it a shot. And let me just say, it did not disappoint. The formula provides eight hours of moisture, refines the appearance of pores and gives a silky, dewy glow to the skin. It works great under makeup, but I personally have been relying on this product for no-makeup days. It completely blurs my skin once applied and has helped improve my skin's texture within a few weeks of use.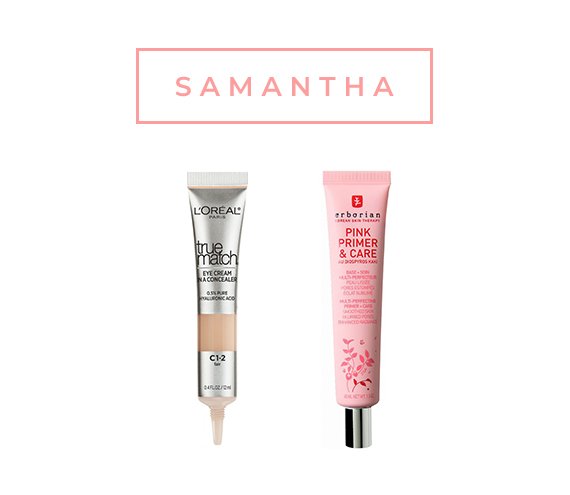 Jillian, Senior Social Media Editor
TULA Skincare Sensitive Skin Treatment Drops Calming Vitamin B Serum
I was so excited to try TULA's new calming serum because I feel like serums aren't often targeted for sensitive skin. Not only do I deal with rosacea on the daily, but my face is highly reactive to ingredients, so I have to go out of my way to search for products I know won't cause irritation. The Calming Vitamin B Serum is filled with niacinamide, as well as soothing ingredients like aloe and oats, so my skin drinks up this serum without any reaction. Plus, it's both fragrance-free and non-comedogenic, so I don't have to worry about any surprise breakouts.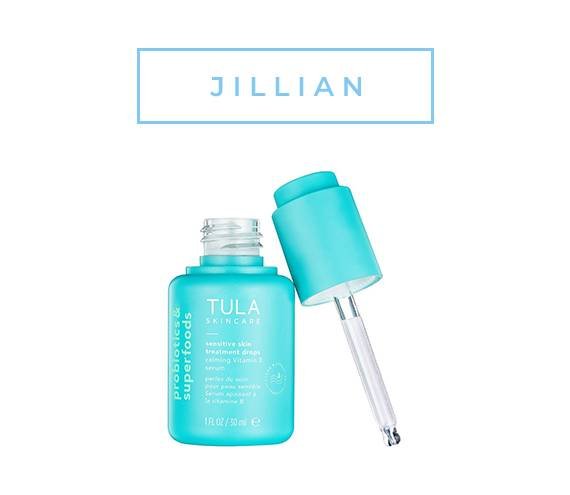 Design: Hannah Packer
Read More:
5 Drugstore Face Masks to Try This Fall
How Occlusive Ingredients Can Benefit Dry Skin
The Best Brightening Vitamin C Serums Available on Amazon
Read more

Back to top