7 Skin-Care Launches Our Editors Are Obsessing Over in September
September 01, 2020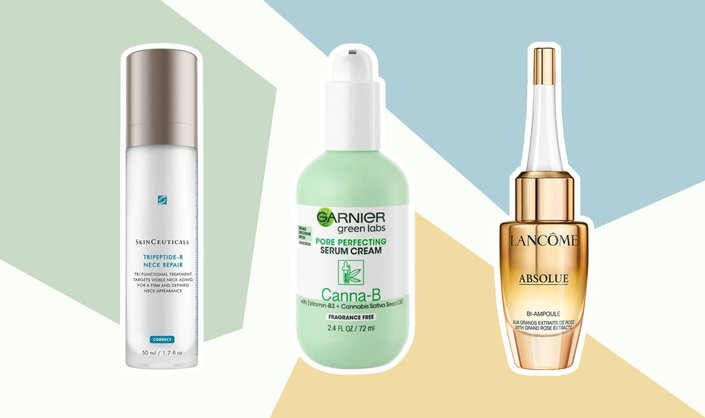 It's a brand-new month, which means different products are making their way into our bathroom cabinets and skin-care routines. These are the products Skincare.com's editors can't live without this September.
Lindsey, Content Director
SkinCeuticals Tripetide-R Neck Repair
Despite knowing that my neck needs as much love, if not more, than my face when it comes to skin care, I've never paid much attention to it. As 40 looms closer and closer, though, that needs to change, which is why I'm vowing to incorporate this neck cream into my routine. It contains slow-release retinol, a tripetide concentrate and glaucine complex to address those horizontal necklines that I'm beginning to notice (probably from looking down at my phone or laptop all the time).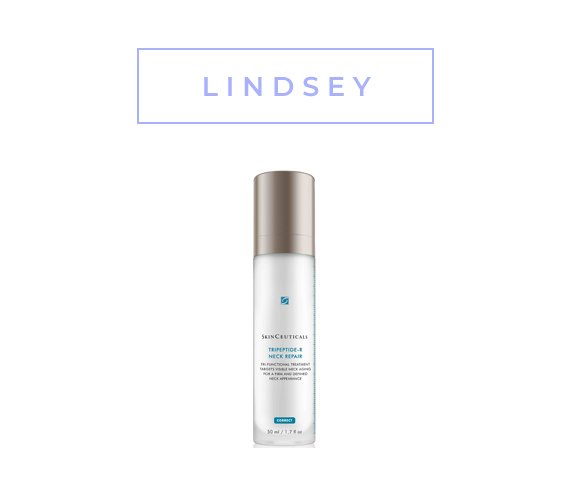 Sarah, Senior Editor
Lancôme Absolue Overnight Repairing Bi-Ampoule Serum
Generally, ampoules are even more concentrated than serums, so I knew this formula would mean business when it comes to fighting signs of aging. It has an innovative bi-phase formula — half oil, half essence — and has been shown to revitalize, plump, firm and hydrate within just 24 hours. With continued use, it helps improve the appearance of signs of aging like fine lines and wrinkles. While I'm not at that point yet, I have definitely noticed that after just a few uses, my skin is softer and looks more youthful and radiant. Plus, I love how luxe the bottle looks on my vanity.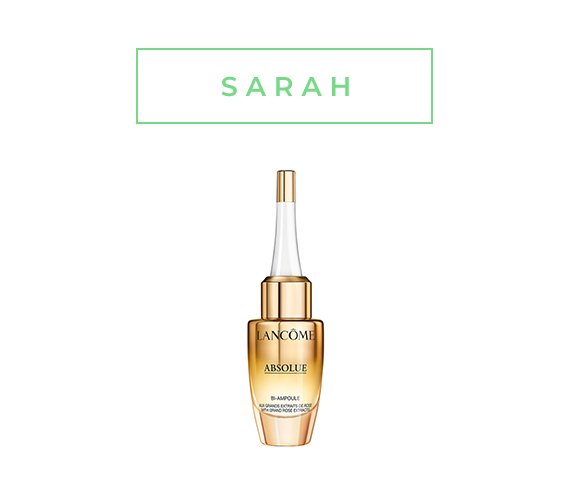 Alanna, Associate Editor
Everyday Humans Germaphobe Hand and Surface Sanitizer
Never did I think I'd become a hand sanitizer connoisseur, but over the past six months I've really gotten a handle on what I like in the category. I prefer a non-sticky and not-drying formula, and Germaphobe checks both boxes. This moisturizing sanitizer has a combination of aloe juice, black tea and green tea to keep your skin calm and happy.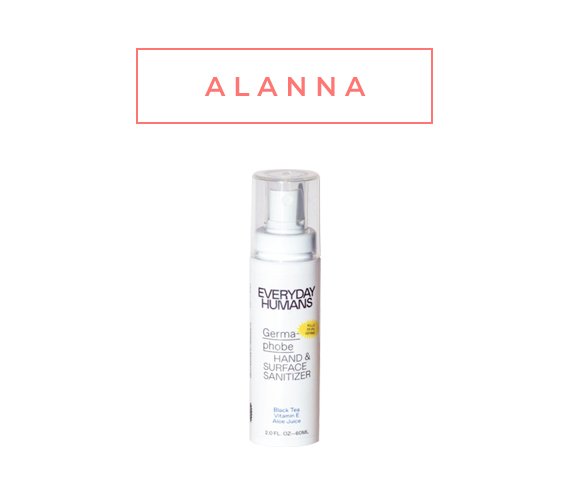 Genesis, Assistant Editor
Garnier SkinActive Canna-B Pore Perfecting Serum Cream 
I love indulging in an extensive skin-care routine filled with double cleansing, multiple serums and all of the masks. But more often than not, I find myself strapped for time and reaching for multi-tasking products because it's easier during a busy work week. Enter the Garnier SkinActive Canna-B Pore Perfecting Serum Cream, which is a serum, moisturizer and sunscreen all in one. Formulated with cannabis sativa seed oil, niacinamide and SPF 30, it works to improve the look of large pores while providing 24-hour hydration and sun protection. I love it because it's lightweight, absorbs easily into the skin and saves me so much time in the morning.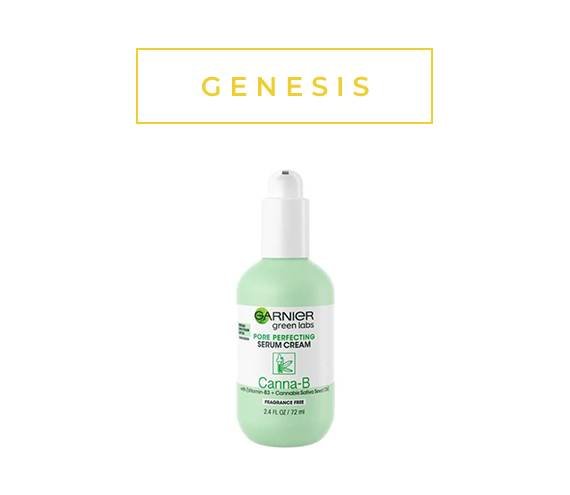 Sam, Assistant Editor
Vichy Ultra-Nourishing Hand Cream
My excessive hand washing and sanitizing has made my hands rough to the touch — and don't even get me started on how dry my cuticles look these days. To help give my hands a dose of hydration, I've kept this hand cream by my side since the day it launched. Its shea butter formula leaves my hands feeling soft and smooth for up to 48 hours. The cream is also fast-absorbing and doesn't leave behind a greasy, slippery residue on my skin. 
Goodhabit Rescue Me Texture Magic Exfoliating Toner
We've had a heat wave or two (or three) this summer. To help stop excess sweat from breaking me out, I've made sure to start each morning and end each night with a swipe of this exfoliating toner. Even though it has an AHA/BHA formula, it's still gentle enough for my sensitive skin. The product works to slough away dead surface skin cells, minimize the look of pores and even out texture. My favorite part? It gives my skin a hydrated, plump and radiant appearance.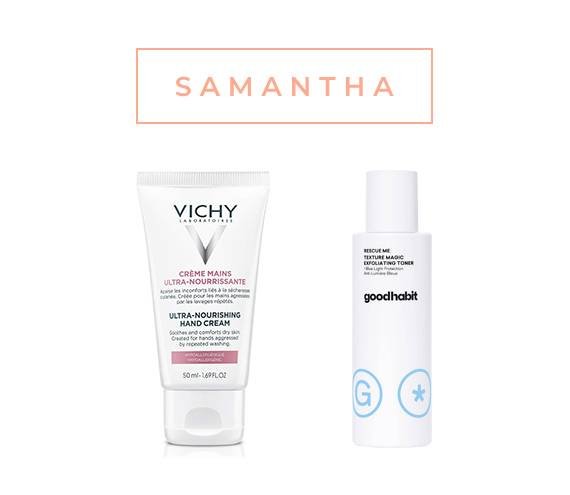 Jillian, Senior Social Media Editor
E.l.f. Cosmetics Face Oil Mist in Restoring
I'm always sitting by the air conditioner as I continue to work from home, which means my skin gets extra dry throughout the day. The new E.l.f. face mist is infused with oils and ingredients to keep my skin supple throughout the day. Other face mists I've used dry quickly and I have to keep spritzing periodically, but with this one, I almost feel like I applied an oil and no touch-ups are needed. Restoring is filled with aloe and rose water, so not only is my sensitive skin soothed, but I get some major aromatherapy vibes.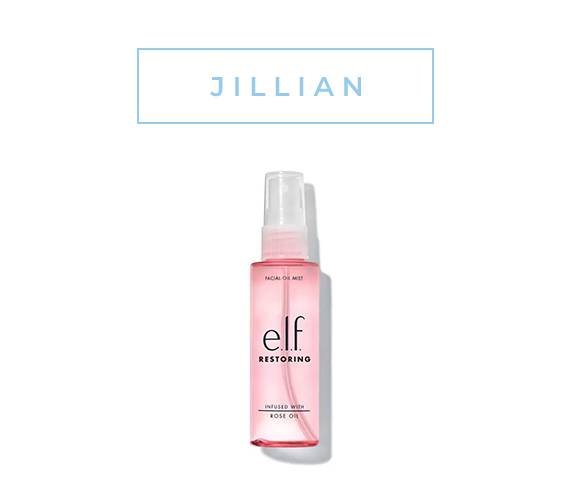 Design: Hannah Packer
Read More:
Oily T-Zone? Here's How to Deal
Unpoppable Pimples Are a Thing
7 Ways to Wake Up a Tired-Looking Face
Read more

Back to top