Ring in Spring With These 10 Skincare Products
April 03, 2023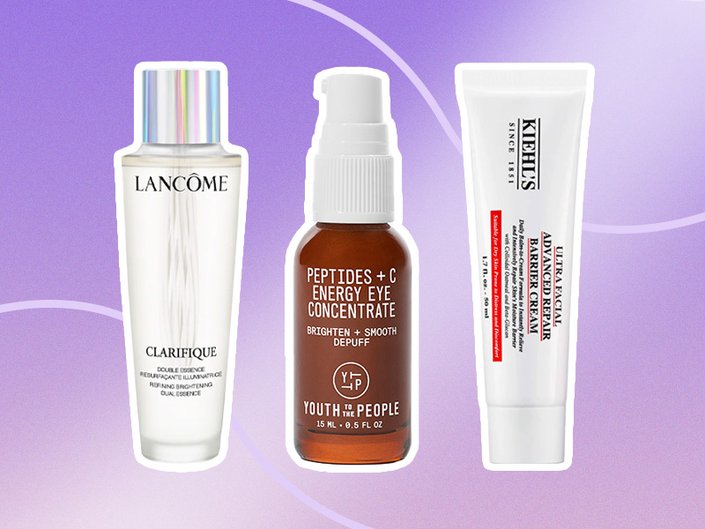 It's a brand new month, which means that new products are making their way onto store websites and shelves and into our medicine cabinets. These are the products Skincare.com's editors can't live without this April.
Victoria, Content Director
Not only does this concealer instantly even out skin tone and cover up discoloration, but over time, it works to actually improve the appearance of dark circles, dark spots and fine lines, thanks to an infusion of 2% niacinamide. It's the skincare-makeup hybrid my makeup bag needs ASAP.
If you're looking for a powerhouse anti-aging cream, allow me to introduce you to the SkinCeuticals A.G.E. Interruptor Advanced, a brand new, game-changing anti-aging formula from the cult-favorite brand. Its rich yet silky formula helps to deeply hydrate the skin while working to visibly improve the appearance of five different types of wrinkles.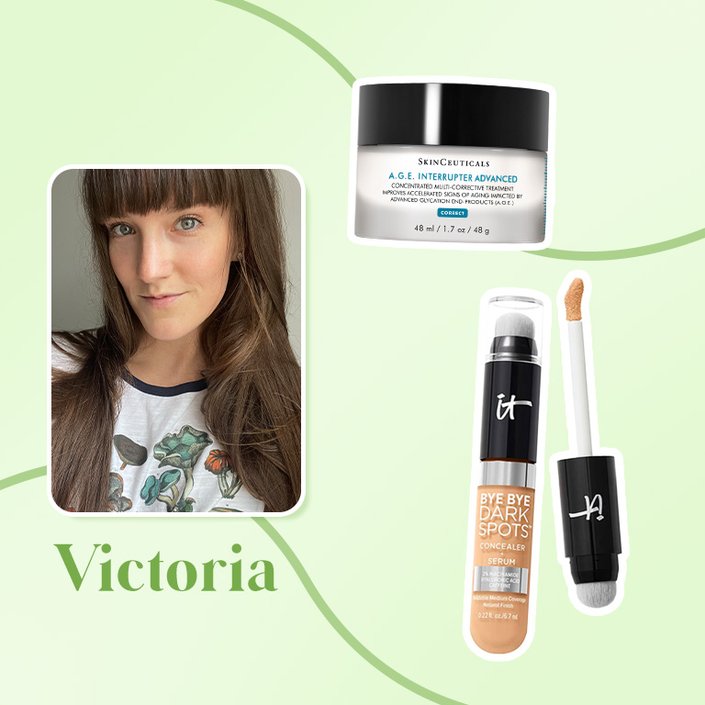 Alanna, Assistant Managing Editor
Dark circles have plagued me for as long as I can remember (thank you, genetics!), which is why using an eye cream with vitamin C is a must for me. This new formula from Youth to the People has become my new favorite because it works to energize the delicate under-eye area with vitamin C and peptides, resulting in a smoother, more-even toned finish. My under-eye circles are slowly but surely looking less noticeable and brighter thanks to this concentrate, and I already know it will be one I re-add to my shopping cart on the regular.
I'm still working to help clarify and even out my skin tone from acne scars of the past — so I was stoked to try this new retexturizing serum. It helps visibly smooth uneven skin tone and texture with a blend of AHAs + BHAs and also has peptides to help promote a more youthful-looking, resilient complexion. I've already noticed that my skin is looking silky and brighter after using this.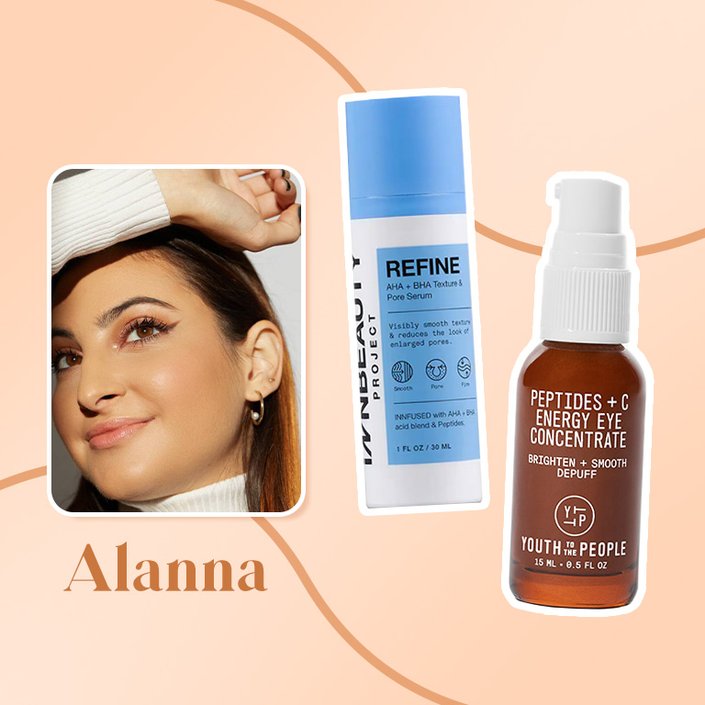 Ariel, Editor
This cream has quickly become a must-have in my skincare routine. A little goes a long way, and I love applying a small dab of this anywhere I tend to get extra dry, from the sides of my nose to around my winter-chapped lips. It's gentle, creamy and sinks in quickly, so much so that I can hardly feel it once it's applied. It does a great job of soothing any areas in need of moisture.
Face mists are my favorite for making my makeup look more natural and for refreshing my skin throughout the day. Lately I've been reaching for this formula, which is infused with peptides, hyaluronic acid and hibiscus flower extract, to help me achieve that coveted "glass skin" look. The ultra-fine mist means it feels refreshing and won't disturb the makeup I have on if I apply it midday.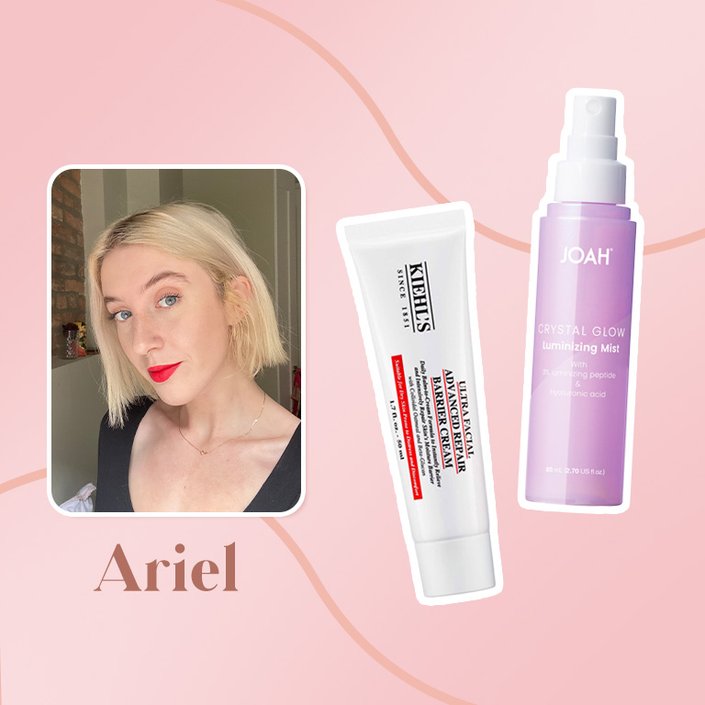 Jordan, Associate Editor
Now that it's officially spring, warmer weather is just around the corner — and that means sunscreen is at the top of my mind lately. Since I love spending time outside during the warmer months, I plan to rely on the CeraVe Hydrating Sheer Sunscreen for Face & Body SPF 30 to protect my skin from the sun. The lightweight fluid formula is a major selling point for me, as I am sensitive to overly greasy or heavy-feeling sunscreen formulas. Since it's an innovative mineral-chemical hybrid, it delivers the efficacy of a mineral sunscreen with the high-end feel of a chemical sunscreen.
Celeb-favorite skincare brand Augustinus Bader recently launched a foaming cleanser, and I immediately fell in love with the ultra-lightweight cream-to-foam texture. I loved the way the creamy, indulgent texture felt on my skin. Since I have combination skin, I need a cleanser that can effectively cleanse my skin of pore-clogging impurities without leaving it feeling stripped or dry. This cleanser is formulated with langsat leaf extract, Orobanche Rapum extract, niacinamide and vitamin C to help support the skin's moisture barrier.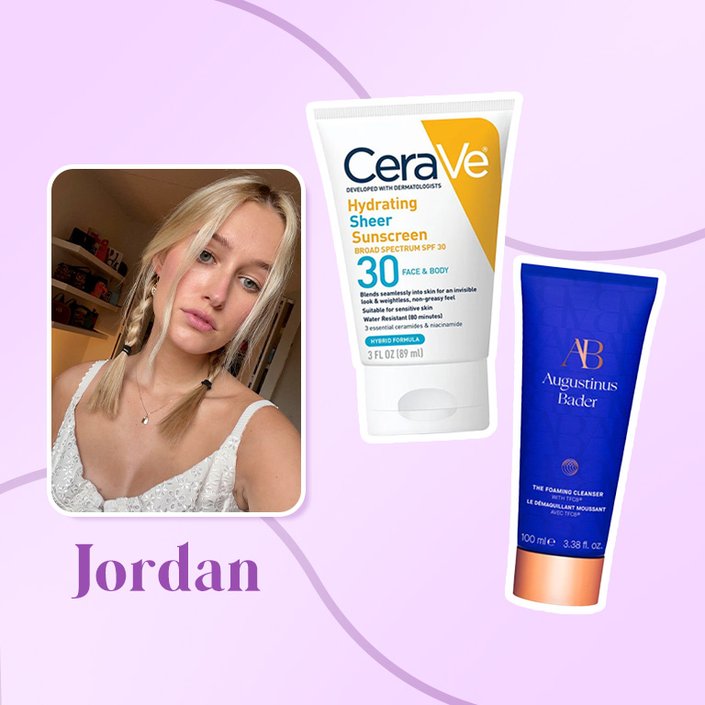 Kat, Social Media Editor
Recently, I've noticed that my skin has been a bit sensitive to exfoliants, so I've been doing my best to incorporate more gentle products into my routine. That's why I was so excited to test out the Lancôme Clarifique Exfoliating Face Essence with Glycolic Acid. It's a PHA that gently exfoliates the skin and is suitable for all skin types. Since using it, I've noticed that skin has been a lot more hydrated and moisturized. I'm really excited to continue using this in my routine!
After years of shaving under my arms, I've noticed that I'm starting to get ingrown hairs and dark spots. After being influenced by TikTok, I ended up purchasing the Topicals High Roller Ingrown Tonic, and it's definitely become a staple in my body-care routine. It's formulated with salicylic acid, niacinamide and glycolic acid to address ingrown hairs and brighten the appearance of dark marks. After about a month of use, I can see some differences in the appearance of my dark spots, and I'm seeing a lot less ingrown hairs.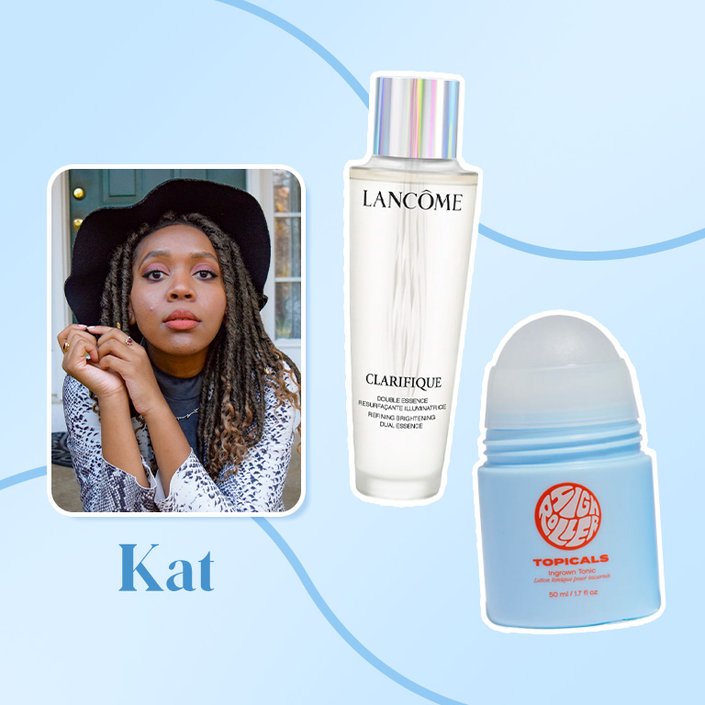 Read more

Back to top