Try These 4 Virtual Shade Finders for a Perfect Makeup Match
September 23, 2022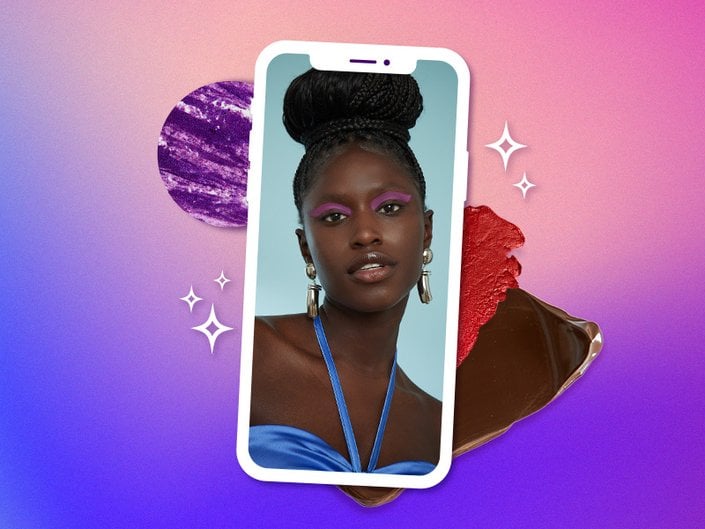 Finding a foundation that matches your skin tone is hard enough while shopping in an actual store — and when shopping online, gauging that perfect match is even harder. But luckily, it's 2022, and some of our favorite makeup brands have released innovative tech-based tools that allow you to find your perfect shade match from the comfort of your home. Read on for four of our favorite virtual shade matchers, and say hello to flawlessly fitted foundation.
The Best Virtual Foundation-Matching Tools
In one minute (or less!), this virtual Foundation Shade Finder matches you with your perfect shade and coverage formula. All it takes is a few clicks; first, you decide your skin tone by selecting images that most closely match your face, within options including Light, Light Medium, Medium, Medium Deep and Deep. Then, you pair it with your undertone and select what kind of foundation coverage you prefer and — ta-da! Your perfect NYX Professional Makeup foundation match is ready for you.
This technology takes foundation matching one step further by allowing you to upload a selfie to a shade-matching tool for an easy and quick (perfect) match. Or, you can click through their steps to get a personalized match; after selecting your skin tone, undertone and preferred coverage, the right foundation is ready for you in no time.
Armani Beauty gets luxe with their virtual try-on tool, allowing you to find your perfect Armani foundation shade. First, you select your desired finish, with options ranging from Natural to Radiant. Then, select your desired coverage to be paired with your perfect foundation product. Within your product, you can find your perfect shade by selecting your skin tone, from shades between Fair and Deep.
With a 360-degree selfie video technology fueled by AI, this virtual shade-finder analyzes your skin tone and pairs you with your perfect shade. Simply scan the QR code on your phone and follow the instructions to take your selfie video – the algorithm will analyze your skin shade and undertone for you, pairing you with your perfect foundation formula and shade.
Photo: Chaunte Vaughn, Design: Juliana Campisi
Read more

Back to top